What's inside
Christmas decorations in shopping malls, "Last Christmas" coming from every radio channel. You know that this may mean only one thing - Christmas and the New Year is around the corner.
I do not know about you, but for us here at Sunscrapers, 2021 was a year full of excitement and good news. We have had a chance to work on interesting projects and grow as a team and a company. But this post is not about us bragging. The purpose of this post is to help you welcome 2022 fully prepared.
I have asked my colleagues from the recruitment and development teams about their predictions of the next year trends in software development and recruitment in IT. We are not going to bore you with sentences like "Why you should focus on metaverse" or "2022 is the year of Linux". In the following blog post, you may find top software development trends and top recruitment trends.
Software Development
Software development is a constantly evolving, and changing sector. Something that seemed to be a trend a year or two years ago, may now be totally forgotten by the majority. It is extremely noticeable in front-end development, where we can hear about new technologies springing up like mushrooms. Below you may find 3 most important trends you should follow in 2022.
Low-Code & No-code revolution and development
The last few years brought many new solutions in cloud computing, AI and data processing. Wider adoption of Cloud, SaaS, and mobile solutions have had a significant impact on the cost and speed of delivering new digital consumer experiences. More tools and skills reach more people who have less technical knowledge.
Reports like Accenture Technology Vision 2021 "I, Technologist"  confirm a strong trend to democratize technology. The trend makes technology become more accessible to more people. Part of this trend are low-code and no-code (LCNC) solutions which may change everything. A research and advisory company - Forrester, in their last year report, predicted that in 2021 - 75% of application development will use low-code platforms, while in 2020 it was 44%.
One of the most important factors that make LCNC popular is constant and growing pressure to innovate and solve problems faster. To achieve this, companies need the right tools.
Many developers are sceptical about the LCNC trend, but it offers several advantages for both sides - the developers and the companies. We believe that in 2022 the growth trend of Low Code will continue. You may read more about it in the Low-Code & No-Code vs Custom App Development article written by one of my colleagues - Lukasz Matuszewski.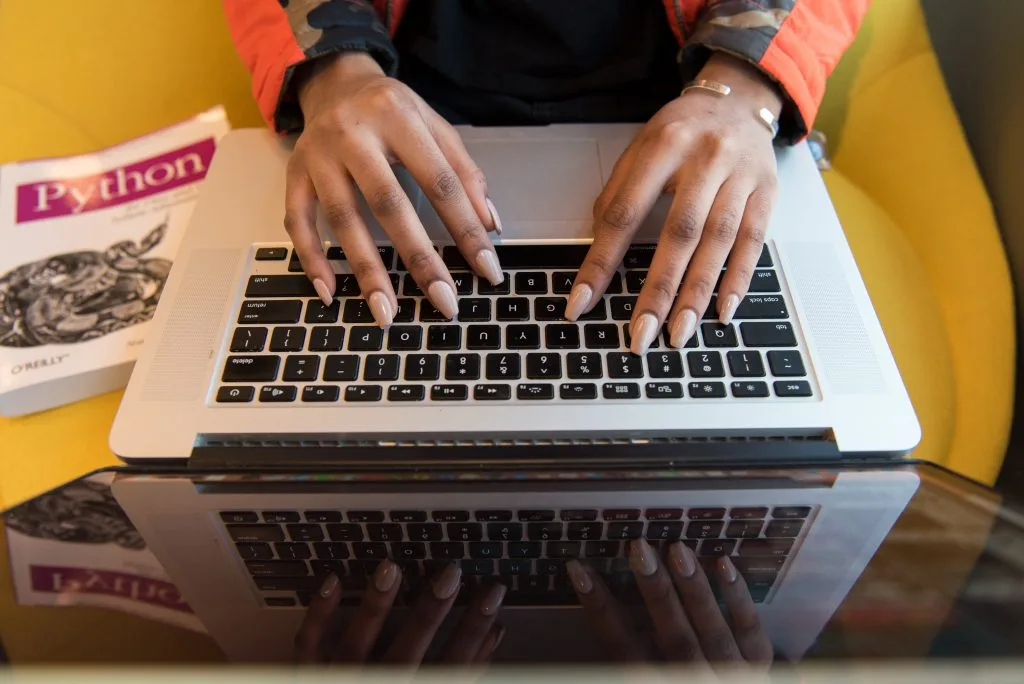 JavaScript is still the most popular, but Python is catching up
According to Stack Overflow's 2021 survey, JavaScript is the most popular programming language, and Python is the 3rd most popular programming language. Here at Sunscrapers, we love to develop and solve problems with Python for various reasons. Fans of both programming language teams claim that their language is the future of programming and most essential in software development. It is really hard to disagree with them. Python and JavaScript can be used in projects like web development, mobile app development, IoT software, or Machine Learning.
Our recruitment lead - Kajetan Wojtyła, says that in recent months we have noticed growing popularity and demand for JavaScript and Python developers by our clients. Check our job offers.
One of Python's best advantages is multipurposity. You may find Python being used in the following sectors and areas:
Banking
Cryptocurrency
Mobile apps
Cloud storage
Machine learning
Robotics
Python is all around you. You may learn how it can be used and utilised in your project in our blog post.
Blockchain in development and IoT
Blockchain is a great fit for the Internet of Things (IoT). It is used for data traversal in peer-to-peer networks and data storage in transparent ledgers because it is highly secure.
Growth in the number of blockchain-oriented apps has resulted from the increased availability of mobile applications with improved security and quality. Due to the automated, encrypted, and immutable structure of blockchain ledgers and databases, blockchain has the potential to help solve numerous challenges related to security and scalability. It might also be used for machine-to-machine transactions, allowing cryptocurrencies to be used to make micropayments when one machine or network wants to acquire services from another.
The following are the primary characteristics of blockchain-oriented software systems (BOS) that assure data security:
Data Replication: The blockchain code is duplicated on each node. Data security is ensured since the data is stored and replicated across thousands of systems.
Transactions are recorded in a sequential log of interconnected blocks established by a consensus process in blockchain-oriented software systems (BOS).
Checks for Criteria: Before submitting a transaction for validation, BOS examines the transaction requirements.
Recruitment Trends
Same as in March 2020 the recruitment and employment strategies have had to adjust to a global pandemic, same in the second half of this year and the beginning of 2022 we may notice recruitment strategies adjustments and reviews.
Gergely Orosz from the Pragmatic Engineer blog predicts that the demand for the senior engineers and developers will start to revert next year to pre-COVID times. But in the report prepared by technology research and consulting company - Gartner, we may learn that IT skills shortage can play a big role in 2022.
Employer Branding Is Becoming Increasingly Important
During recent years companies keep on improving their employer branding and presence to stay competitive and attractive for the finest candidates. As a software development and recruitment firm we believe in employer branding. It partially demonstrates that you care about your workers.
Your employee will be happy to be a part of your company if you have a strong employer brand. For today's job seeker, being a part of a company with a positive work culture is critical, and employers must be careful how they portray that culture.
Source https://business.linkedin.com/content/dam/business/talent-solutions/regional/nl_nl/campaigns/PDFs/why-your-employer-brand-matters-whitepaper.pdf
According to LinkedIn, companies with a strong employer brand than their competitors have a 43 percent lower cost per applicant hired on average.
Referral programs
Employee referral programs are a powerful tool for attracting and retaining new employees. Not just start-ups, who frequently hire new employees from their circle of acquaintances, but also well-known corporations such as Siemens, Deloitte, and Vodafone are sure of this. Employee referral systems assume that employees know others with comparable talents, attitudes and that new employees hired through personal referrals are more motivated and loyal than those acquired through traditional channels.
Employees who refer applicants have a higher rate of retention. According to research, they are more likely to stay with the company for a longer period since they have a feeling of belonging and a sense of duty toward the person they hired.
33% of career site hires stay at least one year
46% of referred hires stay at least one year
Looking at the time referred employees stay at our company versus non-referrals, it is clear that referred employees stay longer.

Boryana Dineva - Data: Referrals Strongly Impact Retention and Depend on Employee Performance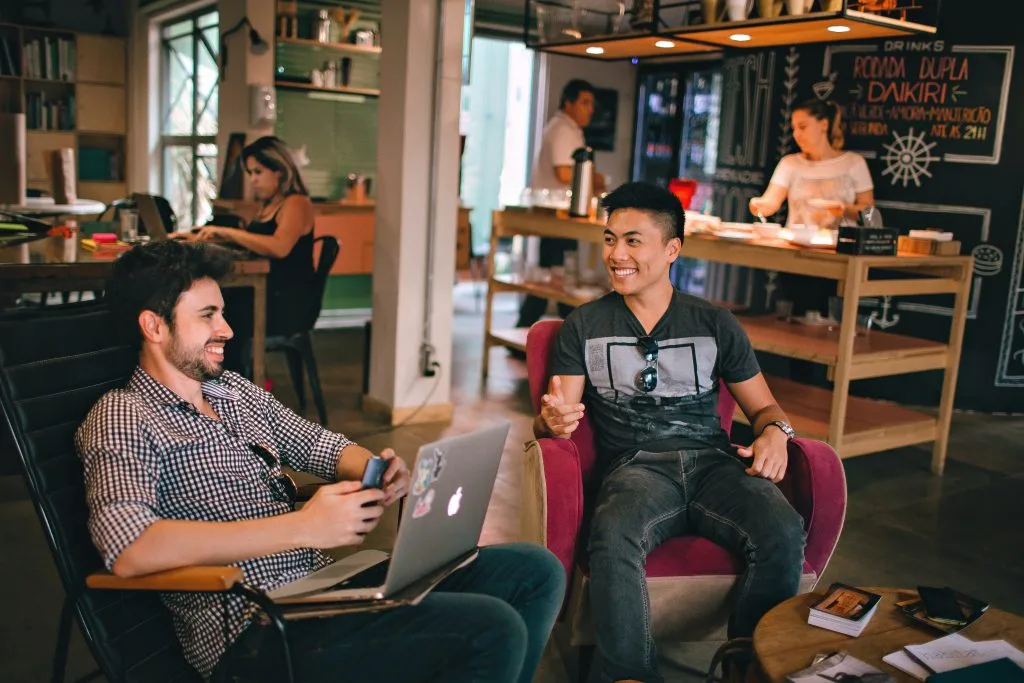 Hiring for Soft Skills
Are soft skills important when it comes to searching for developers for your company? Yes, of course. At the same time, they are one of the most difficult aspects to value and evaluate during the recruitment process.
It is much easier to count someone's years of professional experience than to determine with certainty that a candidate has problem-solving skills or is able to deliver. That is why a lot of companies do not focus on this part of competencies as much as they should. In my opinion, it is a terrible mistake.
Of course, we can make an assumption that the more experienced the programmers are, the more developed interpersonal and business skills they have - and this is sometimes true. But as always there is something more:
Versatility - the possibility to adapt and work as a great team player;
A culture adaptation and clear understanding of your client.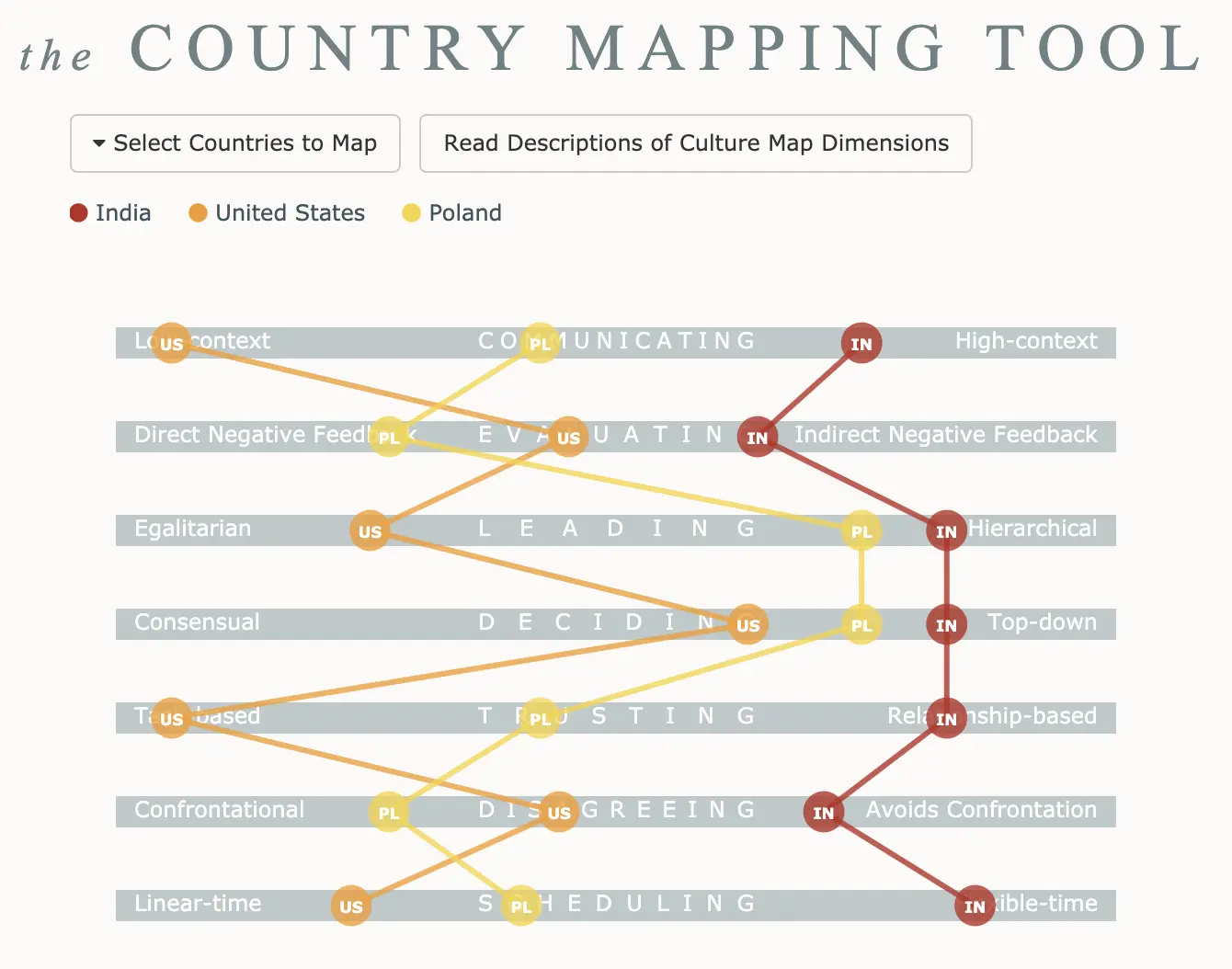 Together with Martyna Grygoruk, we listed the top 4 soft skills modern software developers should possess.
Communication
Not just for developers, but for everyone in any profession or stage of life, communication is a really essential soft skill. It is hard to believe but in software development, communication is crucial.
Software developers tend to work alone in the same setting or on the same project for long periods of time. However, great communication skills are still required because you rarely code everything on your own. Developers must cooperate with a range of supervisors and other team members. Very often people forget that communication is a two-way street. You have to be a great listener. Listening and understanding your coworkers, clients, or consumers will make all the difference.
Patience
According to the Oxford Dictionary, patience is the ability to remain cool and tolerate a delay or annoyance without grumbling.
Software development is a difficult task that often entails lengthy procedures. One of the greatest pleasures of being a software developer is seeing your code in operation, the end result of your programming efforts. Even in agile environments, the majority of these processes take a long time, from project kick-off to project execution, testing, deployment, and upgrades. When you're first starting out as a developer, patience is very vital. You'll have to be patient with yourself more than anyone else. Allow yourself enough time and opportunities to make mistakes and correct them.
Open-mindedness and adaptability 
When it comes to hiring engineers, we look for those who have a lot of curiosity. People who are eager to learn more (high willingness to learn) and do not fear failure. Those who will keep trying until they arrive to a conclusion. "Because this is learning," they say when asked why they are doing so.
Confidence
It takes time to build confidence. Confidence is linked to the number of years you've worked. It should be easier and more familiar for you to solve a similar problem for the fifth time than it was the first time. It should make you feel in command and capable. When control and skill are provided, confidence rises.
Summary
We hope that the above list will help you to enter 2022 fully prepared and motivated. Remember, that these are not the only trends in the software development and recruitment businesses.
The entire Sunscrapers team wishes you Happy Holidays and a Greater New Year 🎉
Sunscrapers is a mobile app, web, and software development company providing custom software development services. If you would like to talk with us about your business or recruitment needs contact us, and we will be more than happy to help you.