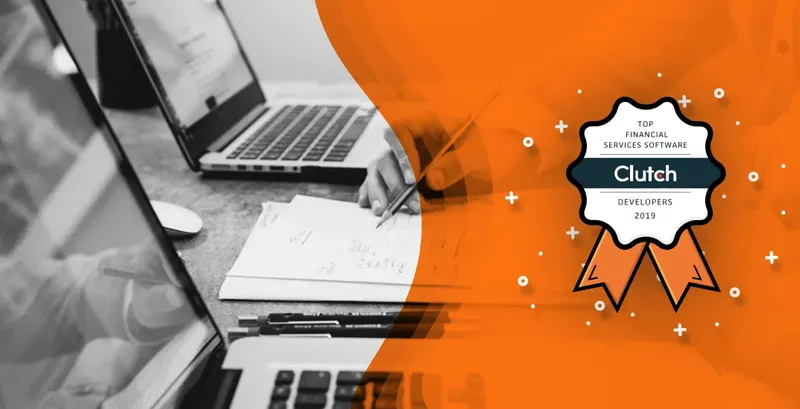 At Sunscrapers, we help visionary business leaders solve complex problems and drive growth with technology. Although we specialize in Python and JavaScript, our team of experienced software developers uses a wide range of skills to meet advanced needs that require an innovative approach. 
For almost ten years now, we've delivered projects for clients in a variety of industries, many of whom are now at the top of their respective business segments.
One of our long-term clients, 15Five, has recently closed a Series B round of $30.7 million. Learn more about our work together here: How our team built key product features for the employee performance tool 15Five
Clutch, a Washington, D.C.-based market research company, recently highlighted us in its annual report of top B2B service providers. We were recognized on Clutch's list of leaders in the financial technology space as a top provider of financial software development services. This award is a huge accomplishment, and we're grateful that Clutch featured us in their research findings.
Clutch business analysts consider an array of data sets when compiling lists of industry leaders. The team evaluates work portfolios, market positioning, and industry experience, as well as in-depth client reviews that they collect. Our reviews are posted on our Clutch profile, along with ratings that clients have given us.
Our team is extremely thankful for Clutch's efforts to compile the incredibly positive feedback that is featured on our profile. The following quotes give just a taste of the wealth of successful projects that we've delivered:
"Something that definitely stands out is their knowledge and passion for Python/Django. I've talked to other groups which offered Python specialists, but Sunscrapers' developers were top-notch. They were also down-to-earth, despite being technically knowledgeable and smart. Sunscrapers' resources make it easy for the rest of our team to work with them." – Nazar Ivaniv, Co-founder and CTO at 15Five
"We had an amazing workflow between our teams. They were great communicators and their developer perfectly fit in with us." – COO, Software Development Consultancy
Here's how we do it: 6 tips for coordinating internal and external development
"Their consistency, dedication, and ability to scale resources as needed has been great. They take the time to find the right resources to work on our account and haven't charged us for the onboarding process when the person wasn't the right fit." – VP Operations, Marketing & Advertising Firm
"The manager was available throughout the entire process. He made sure our expectations were understood and satisfied." – Wojtek Erbetowski, CTO, Codility
Our recipe for success: Unpacking the dedicated team model + 3 best practices from our team
Clutch offers two other sites — The Manifest and Visual Objects — to help users compare and rank companies in B2B fields. According to The Manifest, we are ranked highly on the list of Poland developers who provide web development services, an accolade that we are very proud of. Visual Objects, a Clutch-owned digital portfolio site, had us listed among the best developers in the world that deliver web-based products.
Although this award is a major indicator of our continued success, it's worth noting that we wouldn't be here without our wonderful business partners. 
We want to thank the clients who have supported us wholeheartedly over the years. We'd also like to thank Clutch for widening our digital reach!
Are you interested in joining our network of satisfied clients? Give us a shout, and we'll send you a proposal. We look forward to discussing your software development needs!