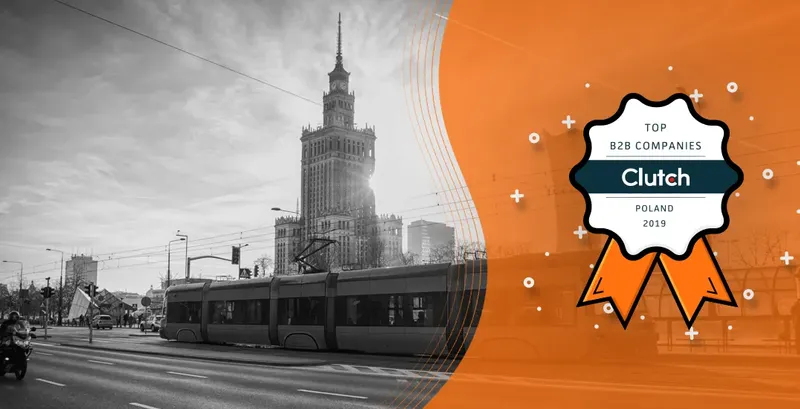 Q: What do you get when you mix business-savvy software craftsmanship, agile project management, and a team dedicated to empowering their clients?
A: An award-winning development company.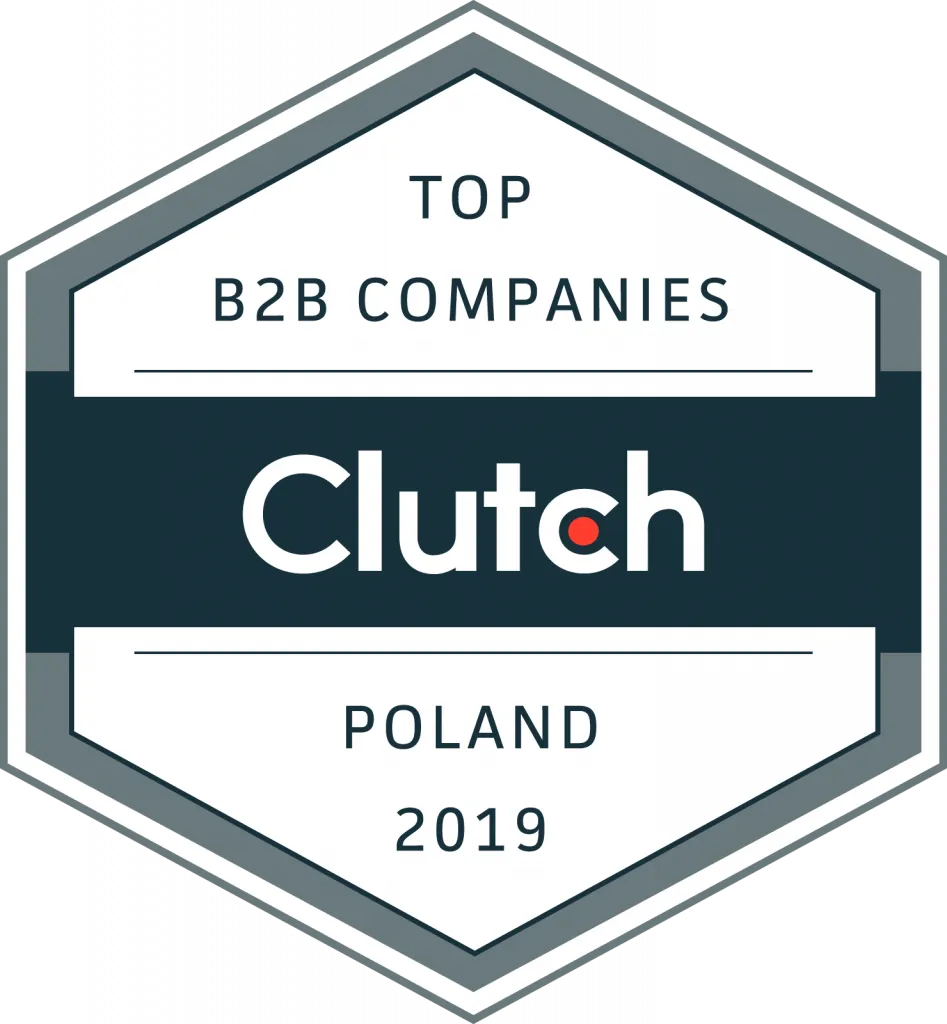 We're thrilled to announce that we won yet another award this year! Thanks to the amazing reviews left by our clients, we've been listed as one of the best development
companies in Poland by Clutch.co!
A B2B reviews platform, Clutch is the leading resource for companies looking to find a technology partner who delivers both technical expertise and business value. By collecting verified information on vendors across hundreds of industries, Clutch can rank agencies based on market presence, previous experience, and most importantly, customer satisfaction.
Partnering with startups, SMBs, and enterprises, we're dedicated to providing every partner with the best technology and processes that will help them achieve their business goals.
With over 20 of our clients vouching for us on Clutch's site, we're proud to have become a trusted technology partner for many of our clients. Our 4.9 star rating out of 5 testifies to the quality of service our teams deliver every day.
You can see for yourself how we've become a software development leader by checking out Visual Objects, a visual portfolio of top agencies. On this platform, we're ranked in the top 10 creative development agencies in Poland.
By scrolling through the catalog, you can easily compare the quality of our work to our top competitors and determine if we're the right partner for your business's upcoming projects.
You can find more information on Clutch's sister site, The Manifest, a business news and how-to site, or by contacting us directly.
Are you looking for a tech partner you can trust? Let's talk about your business needs!