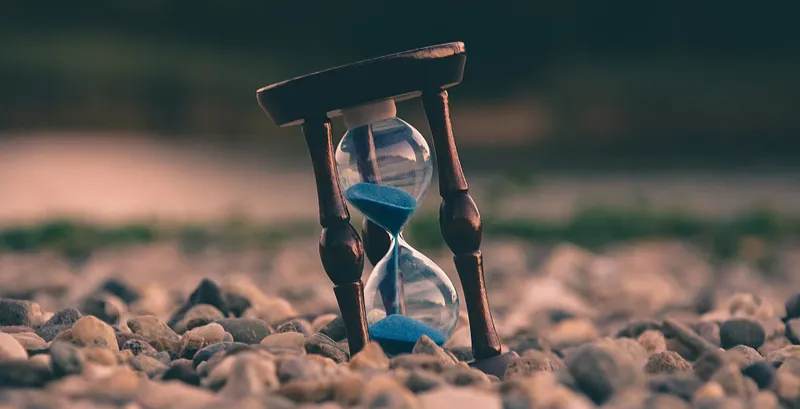 What's inside
The moment when you unveil your product to the world can make or break its impact on the market. That's why picking the right date for premiering your product is so crucial to the overall success of your startup. 
People and organizations have different habits, so if you end up pinging them at a wrong time, they might ignore your message and never learn about your product.
Proper timing is relevant to all stakeholders. You might be wondering who cares about the release of your product:
Everybody does.
The press, your customers, your coworkers and all the people who are somehow related to your business or industry.
Based on our product development experience at Sunscrapers, here's a simple guide to help you choose the right date for premiering your product and making a big splash all over the media.
Determine your business type and set the date
The first thing you know is whether your business is seasonal. Take a second look at your startup idea and ask yourself these questions:
Is there a particular time when your target audience will want to use that product?
When would they benefit from your product most?
For example, if you came up with an innovative pair of skiing goggles, it just doesn't make sense to launch them right in the middle of summer. Winter sports are the last thing people are thinking about when dipping their toes in a pool.
Another essential factor is local religious holidays or consumer habits that are related to religion. Research your target markets to learn more about these specifics before deciding to premiere your product.
For instance, it doesn't make sense to reveal your product to the public just before a major holiday when people tend to travel back home and have no time to read about novelties on the market when surrounded by family and friends.
Select the best day for spreading the news
Once you consider these factors, you'll probably pinpoint a period that suits your purposes. All you need to do now is pick the best day for kicking off your product. Our practice and research demonstrate that the best day to launch the product is Tuesday.
In fact, the worst thing you can do is emailing journalists on Sunday. Sunday is the only free day they get during the week so don't expect them to look at their mailboxes.
What about the following day, Monday? Monday is a busy day as people arrive at work and find their mailboxes filled to the brim with the news. You don't want your press release to get lost between other emails and cases from the previous week, right?
This is what makes Tuesday perfect:
On Tuesday, you can be sure that journalists and media professionals have already dealt with cases from the previous week and went through their mailbox on Monday. At the same time, Tuesday gives you just enough time — a total of three days — to follow up on questions from journalists. That's why Tuesday simply kills other days.
If you decide to send out your press release later on — for example, on Wednesday or Thursday — you will leave yourself only one or two days for responding to potential questions from journalists interested in covering your product. You just won't have enough time to spread the message before the week comes to a close and the new one begins.
Choose the hour for sending your press release
When picking the hour for delivering your press release to the media and revealing your product to customers, you need to consider the nature of your business again:
Is your business global or local?
Do you operate in different time zones?
What are the habits of your audience? Perhaps they have some special activities planned during the day or go to sleep early and read press only in the morning?
And most importantly — are you planning to target journalists located in different time zones?
Use these questions to pick the right hour for sending out the news to the media and your target audience. You don't want your message to reach them when they're not paying attention.
Be prepared for what happens after the launch
Let's not forget that the launch day is only one element in the entire market launch process. To situate your market launch date in that broader project, have a look at this article where we describe in detail the basics of successful market launch. 
And be sure to check out other posts in this series where we delve into the particulars of every single step in a successful media launch for startup founders: