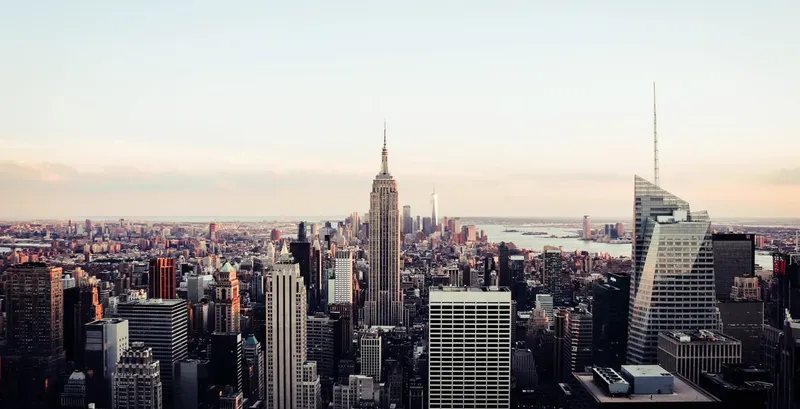 What's inside
New York City is often scored one of the least likely cities for HQ2. The Big Apple's complicated infrastructure, high tax burden, and considerable costs of living, that doesn't come as a surprise.
And yet, some of the largest players on the tech scene are now deepening their ties with New York.
The Wall Street Journal recently reported that Google is on their way to closing a deal on a 1.3 million-square-foot office in Manhattan that would allow the giant to locate over 12 thousand new employees. That's almost double if we look at Google's current staffing in New York.
But that's not everything.
Amazon is also expected to announce the locations of two new headquarters. And guess what? New York is one of them, together with northern Virginia. Before the end of 2018, Amazon may employ as many as 25,000 employees at each of these locations.
What makes these giants - as well as countless other technology companies - choose New York?
Our recent trip to the Big Apple opened our eyes to the city's potential. Here are 3 factors that make NYC such an attractive tech scene to build a business or launch a startup.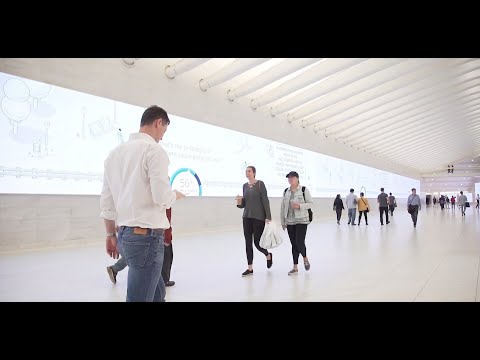 Ecosystem
New York offers a rich supporting ecosystem to founders and companies on the path to innovation.
Let's start with VCs. New York is full of VCs, angel investors, and investment companies on the lookout for the next unicorn. The Midas list is an excellent point of reference for anyone who wants to learn more about the VC investors based in New York City.
What about incubators and accelerators? One look at NYC Digital's New York incubator list is enough to see that the city provides plenty of opportunities for those looking to test their business idea on the market.
Here are the top 3 New York-based accelerators:
Grand Central Tech - a New York-based startup accelerator that specializes in seed-stage and non-equity assistance investments.
Entrepreneurs Roundtable Accelerator  -  a technology accelerator and early-stage venture capital fund.
Techstars  - the  Techstars Worldwide Entrepreneur Network connects startups with other entrepreneurs, experts, investors, community leaders, and corporate partners to accelerate their growth.
Want to know more about New York's accelerator programs? The Seed Accelerator Rankings Project created a handy infographic of the best American startup accelerators.
Source: Seed Rankings
Inspiration
New York is overflowing with inspiring events and conferences that foster knowledge sharing and help to connect people (and ideas!). To get an overview of New York's tech scene events, check out this list prepared by Built in NYC and this 2018 tech event and conference guide from Bizzabo.
Co-working spaces can quickly become innovation hubs. And New York is just full of them - not to mention that a leader in the field, WeWork, hails from the Big Apple as well. Here's an updated map of all the best co-working spaces in New York:
Finally, New York is home to two exciting innovation labs:
IPG Media Lab - a team of engineers, marketers, and other creative folks who work with agencies and deliver content to publishers. Media is the primary domain of this innovation lab.
Eastern Labs - this finance-oriented team of engineers is all about testing out new ideas and experimenting. They're just amazing at building MVPs quickly, testing them and deploying them so that others could benefit from them.
Talent
Google and Amazon come to New York not because of the sweat deals the city's authorities have put together to convince them, but rather because New York offers something that's not easily found: talent.
Tech giants are constantly fighting for top talent and establishing headquarters in a city that offers a deep and diverse talent pool is a key advantage. There are plenty of talented engineers to be found roaming the streets of the Big Apple and New York has always figured as a secondary tech hub to San Francisco. If the tech giants continue to invest in the city and slowly move out of the Silicon Valley, that gap may become smaller and smaller.
Needless to say, a city which is located only 6 hours away from Europe offers a plethora of nearshoring opportunities. NYC-based companies looking for cost-effective talent can employ expert team from Central European countries like Poland to build products or expand their teams. Our past and ongoing collaborations with clients from New York testify to that.
NYC - a future-bound tech scene
New York is on its way to becoming even stronger on the global tech scene, and technical expertise is one of the most sought-after competencies - also if it doesn't come directly from the city.
Our recent trip to New York only strengthened our belief that the incredible speed, diversity, and innovation of this city make it a prime candidate for a top global tech hub.