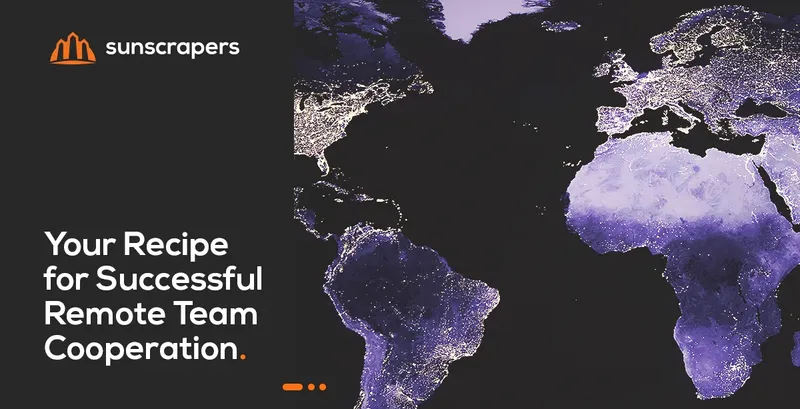 What's inside
Collaborating with a team located on the other side of the globe might seem challenging. So how come so many companies are doing it today (and getting so much out of these collaborations)?
The answer lies in innovative communication technologies that help to develop the right workflows, processes, and tools which make it possible for dispersed teams cooperate smoothly.
At Sunscrapers, we've been collaborating successfully with many companies from USA or UK for years now. Some of our clients shared their reviews on Clutch.com, where they mentioned our ability to organize remote work in a way that manages to reduce the distance.
Would you like to know our recipe for success?
Four pillars of successful remote team cooperation
Team cooperation encourages employees to work together and achieve common objectives. This might become challenging when applied among remote employees - read on to find out our battle-tested processes for uniting remote team members.
Timezones
Our clients are based in different countries ranging from the USA and UK to the Netherlands and Poland.
That means we often need to manage collaborations with people located in different timezones. One hour of time difference isn't an issue, but 8-9 hours between Central European Time and Pacific Time are harder to handle.
At Sunscrapers, we address that obstacle by implemented a semi-flexible working hours policy with our team members having full autonomy. Catching up with a client from the West Coast is as easy as pie. 9 a.m. in Pacific Time is 6 p.m. in Poland.
A developer from Poland can sleep a little longer and start their work later easily - an excellent solution for night owls!
Process
Planning is the most important element at the beginning of a remote cooperation.
We usually come up with a procedure that suits our client and us. We hold a sprint meeting every two weeks to discuss highest priority features and make further plans. We incorporate daily scrums in our routine, especially if close cooperation is required by the project. Daily scrums are everyday meetings, where each team member tells everyone about yesterday's tasks, as well as tasks for today.
These meetings are very important in a dedicated team model we discussed in a previous post on working models in software development.
What makes our regular meetings better is video conferencing software. During a video conference, we get to see facial expressions and body language of all parties involved. That leads to a faster and more productive cooperation. Team members feel more connected to the project and each other.
Sometimes we meet face-to-face with our clients at their offices. It's not something essential for a project's success, but it's definitely a nice extra element that improves our cooperation.
Tools
Apart from regular meetings and video conferences, remote teams need to implement practical tools for cooperation.
Project management tools allow us to keep up to date with the current project status. Trello, Pivotal Tracker, and Jira are examples of good project management tools. At Sunscrapers, we always make sure to update our work status as soon as possible. Transparency helps in communication a lot!
Other useful tools for quick information exchange are instant messengers. We chose to use Slack for in-house communication, but also remote cooperation. Slack allows our team to answer all urgent questions immediately in a special channel created for our project team (including our clients). All members can participate in the instant communication.
Good old emails complement these project management tools and instant messengers. We use them to send longer reports, meeting summaries, or research information.
All these tools helped us to build an efficient and productive communication with remote clients.
Discipline & Personal Development
Despite their dedication to work, some developers aren't disciplined enough to work remotely.
We learned a few hard lessons from our experience. That's why we pay so much attention to recruiting people who had previous experience with remote cooperation. Preference for remote and great communication skills have a huge influence on our decisions. Proficient knowledge of English is a must as well.
The trial period is usually a good indicator of an employee's ability to cope with remote work. We look closely at our new developers to see whether they are truly able to work remotely. We prefer our junior developers to work from our Warsaw office so they can benefit from advice coming from their more experienced colleagues.
At Sunscrapers, we also emphasize the importance of personal development. We offer our team members many opportunities for improving their communication skills. They participate in training sessions and listen to presentations where their colleagues share their knowledge about remote cooperation.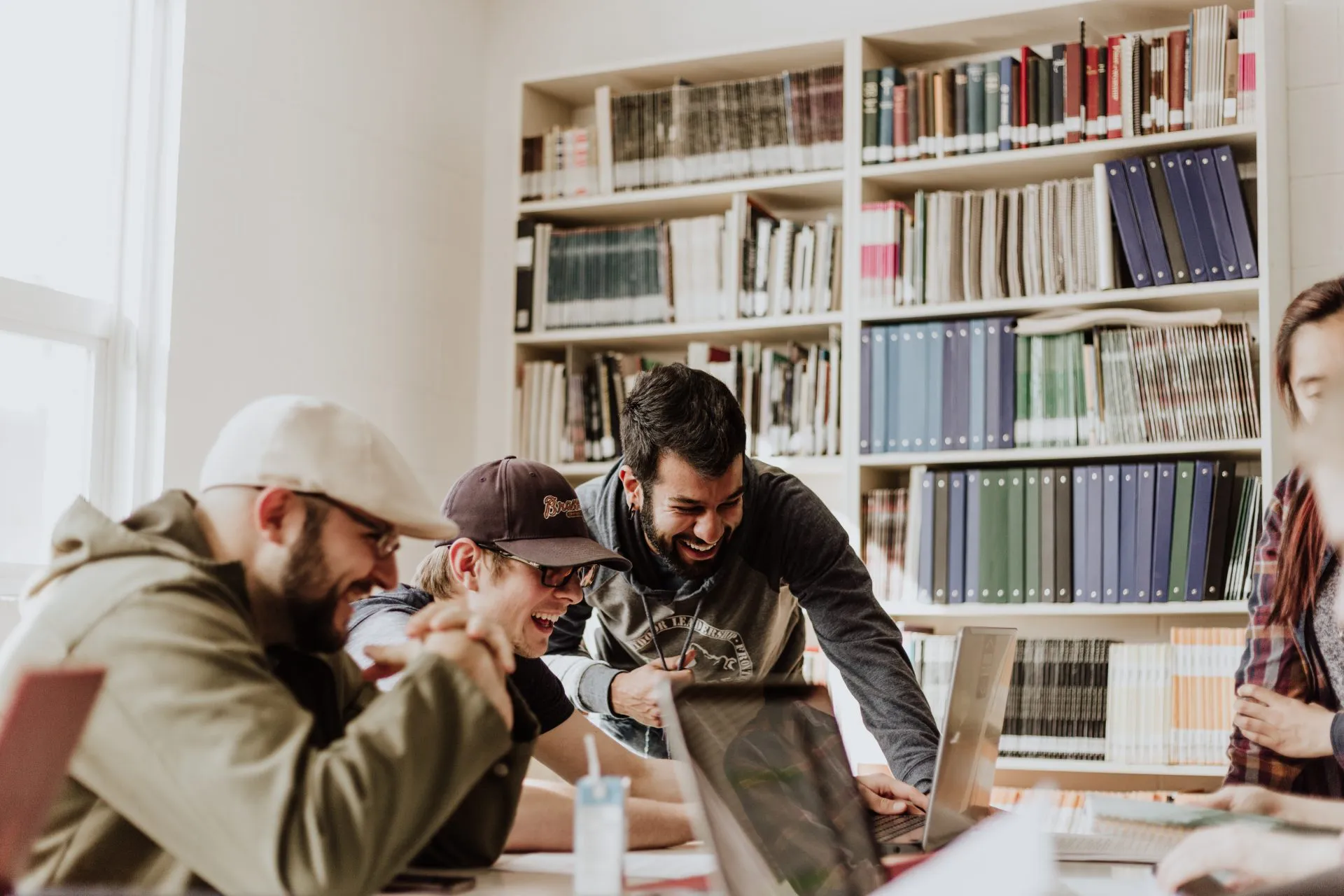 That's our recipe for a successful remote cooperation.
Distance is not an obstacle to successful completion of IT projects - but only if you know the right tools, hire the right people, and develop the right process.
You may also be interested in: 5 questions you need to ask before hiring a development team.
Have a look at our case studies that document the specific of our remote collaborations.