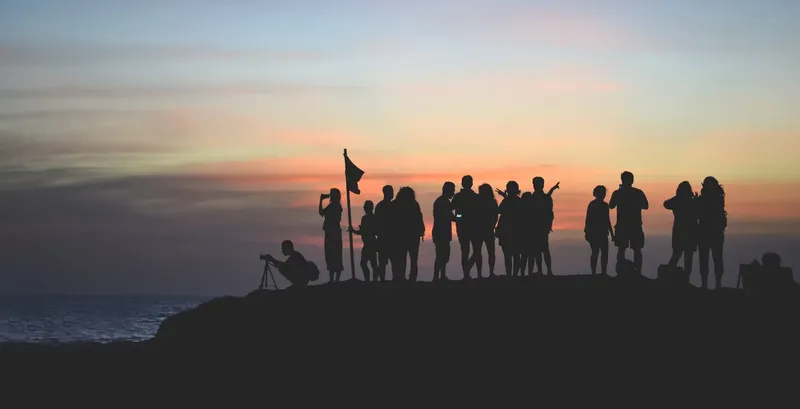 What's inside
If your team follows the Scrum framework, you're probably familiar with all the 5 Scrum Ceremonies organized during a Sprint. Scrum offers a solid foundation for setting up these meetings, but in my experience there are a few things all project managers can do to make these Agile Ceremonies even more productive. This article is for those who want to learn everything about the timing of Scrum ceremonies.
Every Scrum ceremony has a clear purpose, and together, the Scrum events provide teams with a framework to set expectations, collaborate efficiently, and get their work done in a well-structured manner.
However, if you fail to manage the timing Scrum ceremonies properly, you risk they become an overwhelming presence in everyone's calendar and lose the value that they're intended to provide.
In this article, I share with you everything I learned about scheduling the Scrum ceremonies while working as a Project Manager on many software development projects.
Why is timing so important in Scrum ceremonies anyway?
After managing many projects and hundreds of Sprint Retrospectives, I can say with full certainty that the topic of organizing Scrum ceremonies comes back in every project we launch.
At Sunscrapers, we like to reflect on our practices regularly to see how they can be improved with every new project we launch. And the timing of Scrum ceremonies is one of the key elements that determine the progress and success of projects.
By paying attention to organizing Scrum ceremonies, you increase the productivity of teams, make the development process more transparent and predictable, and – ultimately – boost client satisfaction.
Coordinating Scrum ceremonies - why is it so difficult?
If Scrum ceremonies are part of a clear framework, why are so many teams and team leaders struggling to organize them so that they bring maximum efficiency?
Here are a few reasons:
Every project is different, and the rules we set out for one project might not bring us the same value in another project.
Every team member is different and has different needs or habits.
Lack of consistency within the team.
Note: Sometimes, following Scrum by the book is just impossible. The requirements and availability of the client may force us to adjust our timing or change the order of events. This is the main reason why we agree to changes too easily and forget about how various events are linked — for example, doing a retrospective after planning makes it impossible to implement the conclusions properly.
Even the best process doesn't guarantee a seamless, unchanging flow. That's because people usually don't jump into the role of process guardians.
Now that you know why timing Scrum ceremonies go wrong, let's start fixing it.
Scrum ceremonies - the basics of proper timing
For the purpose of this guide, I'm going to focus on the scenario of building MVP:
The Scrum ceremonies that are usually part of such projects are as follows:
Demo,
Sprint Retrospective,
Planning,
Backlog refinement.
How to set the dates for these ceremonies?
The most important factor for success here is consistency.
At Sunscrapers, we've tried many different solutions. Here's an example scenario:
We carry out sprint planning every Wednesday and our sprint lasts 10 days. If sprint planning falls on a holiday, we may be tempted to move the meeting to the next day and still have a 10-day-long sprint. This is a mistake. That way, we end up meeting on a different day, which affects our routines and project flow negatives. That's why it's best to keep organizing events on the same days.
The best solution?
Organizing the same events, at the same hour, and with the same agenda every time.
Can I omit a Scrum ceremony?
In our experience, it's not a good idea. By omitting one Scrum ceremony, you'll display a lack of consistency, which will affect the results delivered by your team.
That's because every event adds value.
In one of our previous projects, the client was actively engaged and always checked our work on his own before the demo meetings. However, regular demos served as a natural deadline that occurred at a precise hour and had a specific form that everyone was used to. That gave our team a great motivation boost.
How to distribute Scrum ceremonies?
It's best to avoid carrying our deployment to production on Friday. So ending a Spring on Thursday or Friday isn't effective. For me, the best days for ending a Sprint are Tuesday and Wednesday.
How long should a Sprint be?
Project beginning
At this point, the team is starting to work on well-defined tasks. There's a lot of designs to complete and plenty of backend work which we won't be able to show. There aren't many things we can test now. That's why it's important to allow the team all the peace and focus it needs. Sprints lasting two or three weeks are the best solution here.
Development phase
In standard projects, agile Sprints lasting two weeks were the most comfortable. They have the most predictable flow and allow enough space to focus, but also stay flexible.
Project end
Since the product release is scheduled for the near future, priorities might change, and the team needs to adapt to these changes. To avoid changing directions in the middle of a Sprint, it's best to try Sprints that last one week.
What is the best day for Sprint Planning?
The best day for scheduling the Sprint Planning meeting is Wednesday morning. That's when we sit together with the team to plan the scope of work for the next three weeks. Since then, we meet every week on Wednesday for backlog grooming sessions. This is where we define items in more detail and organize our backlog of tasks.
What is the best day for a Demo? 
Sometimes there are two Demo meetings on our schedule: the Internal Demo and the official demo where we show our work to the client. During the last week of the Sprint, on Monday, we carry out an internal demo that tests the work of the entire team. This is where the team gets to assess the work completed so far and identify any bugs or mistakes. It's a perfect occasion for rehearsing the order of features shown to the client and plan the scheme of the official demo meeting. The official demo happens on the next day (Tuesday), at the end of the day.
What is the best day for a Sprint Retrospective?
After the Demo comes the time for a Sprint Retrospective. This meeting sums up the last weeks of work and delivers clear improvements that the team can use already during the Sprint Planning meeting on the following day.
The takeaway
I hope this article helped to clear up the most mind-boggling things about Scrum ceremonies. Naturally, these ceremonies come in different variants and configurations, but this basic blueprint and the reasoning behind the meeting schedule should help you manage them at your team.
This is just the first article in a series where I'm planning to cover all the key Scrum ceremonies, so stay tuned for more!