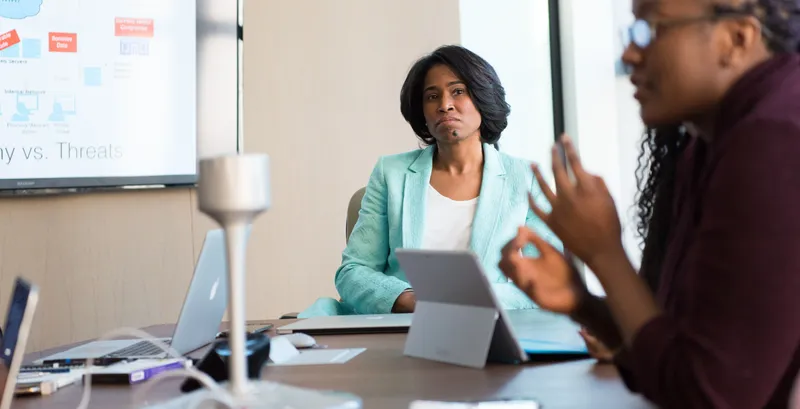 What's inside
Intro
As you start thinking about commissioning software development services and looking for a vendor, it may strike you that it's not so straightforward to choose the most suitable working model for your needs.
Different companies offer different services, the nomenclature and service descriptions are not always easy to grasp, and there are multiple nuances to consider depending on project specifics.
In this article, Łukasz Karwacki, the co-founder and CEO of Sunscrapers, will tell more about the most popular models of client-vendor collaboration and what and where we should use the specific types of ventures.
Let's start by looking at a broad spectrum of engagement models that vendors may offer their clients:
Recruitment services
Body leasing
Dedicated teams
Project
Joint ventures
Services are arranged by the amount of value generated by the vendor - starting with recruitment services, where the vendor's added value is lowest, and ending with joint ventures where it's greatest.
Let's now look closer at each of the services offered.
Recruitment services
are also known as direct search and headhunting
Although recruitment services are the primary domain of recruitment agencies like Hays or Michael Page, some software development companies positioned on the left side of our services spectrum include them in their offerings as well, as it's operationally very easy for them to do so.
In this model, a vendor searches the market for suitable candidates (designers, developers, project managers as needed), performs initial screening (e.g., CV screening and/or a short interview), and presents successful profiles to the client for further evaluation. Clients would usually conduct an in-depth interview, including its technical part, and decide whether to engage a given candidate. Upon accepting an offer, a candidate becomes an employee of the client, and the client is fully responsible for managing that person.
Clients who choose this service usually have a solid need to hire in-house and be prepared to fully manage their hires on an administrative, HR, and technical level.
Most often, there would be a fixed fee for this service, ranging from 15-30% of the candidate's yearly salary, assuming the candidate passes the agreed-upon trial period.
Body leasing
also known as team leasing
In this type of service, in addition to recruitment, vendors remain a formal employer (also referred to as employer of record) of presented candidates, handling administrative, HR, and legal aspects of employment such as contracts, payroll, taxes, and statutory benefits, paid leave and insurance. The entire responsibility for technical management (defining and assigning the work, providing supervision and coaching, performing performance evaluations) remains on the client-side. Interestingly enough, in most body leasing assignments I've heard of, candidates were also delegated to work directly from clients' offices (at least in the pre-covid era), making the connection with their official employer somewhat symbolic.
From my experience, clients choose body leasing because of the flexibility and ease of increasing/decreasing the team size (constraints enforced by the employment law don't apply here) and also when they need to optimize their financial statements (expenditure on the team appears in variable rather than fixed costs row).
Clients who 'lease out' a developer or a whole team usually pay a fixed monthly fee for each of the team members - vendors' margin here is commonly 10-20% of the salary.
Dedicated teams
are also known as team extension and staff augmentation
In a dedicated teams model, a vendor provides the client with a semi-managed specialist or the whole team to work on the client's project under the client's leadership and supervision. It's usually a vendor's job to provide the development team with office space and a workstation. Additionally, the vendor often runs HR, professional development, and entertainment routines to keep good morale and performance within the team. What's left for clients is to focus on assigning, managing, and supervising the work.
This model is most suitable for clients who value flexibility and are willing to pay for an extra level of services and management on the vendor side in exchange for maximum simplicity of setting up and running such a team.
Here, the vendor's margin and extra costs amount to an additional 40-80% on salaries, depending on the chosen services.
Projects
are also known as product development, software solution development, and end-to-end software development
In a project-based model, a software development company takes full charge of delivery and can provide all of the following services:
Technical analysis and advisory
Product design
Software development
Quality assurance
DevOps engineering
Maintenance
It's a fully-managed model of collaboration in which the client can outsource the whole production process without having anyone technical on its team. Thus, the value being created by the vendor is much greater than in the other models as the job changes from 'people management' to 'full delivery' with the involvement of interdisciplinary specialists.
What's more, a development shop brings to the table its unique experience, know-how, and skills in building software products that help deliver the final solution more efficiently (faster, cheaper) compared to clients managing tech teams directly for the first time. Specialization in a given technology or business domain can make a vendor even more valuable as that protects the client from reinventing the wheel and overreliance on custom development (e.g., instead of incorporating established open source solutions).
The project model works best for:
non-technical clients
clients without technology as the core part of the business
clients with technology as the core part of their business, yet who still have special projects that can be outsourced
To reflect the complexity of this model and the additional responsibility assumed by the vendor, its rates may be 2-3x higher than team's salaries.
Joint ventures
This is not the most popular model, though we can see it happening from time to time - e.g., a case of Polish Applicake and Israeli Base CRM. A software development consultancy would enter a joint venture with a client and effectively become a business partner and shareholder in a project instead of simply delivering services.
The benefit for the client is that the rates for software development can get substantially lower (with minimum or even no margin), plus a technological partner can engage its resources in extra activities like recruitment or marketing. On the other hand, the benefit for the software company is a significantly higher financial upside should the product become a success and reach the IPO/exit stage.
Summary
To summarize, various collaboration models exist to fit clients' circumstances and needs. Of course, a partner should help you choose the best matching model; however, knowing your options beforehand will help you make an informed decision. Please remember that everything can be custom in custom software development at the end of the day. Hence please treat this guide as a point of reference - the exact configurations to be evaluated individually.
Have questions? Feel free to contact me directly at @cadzik