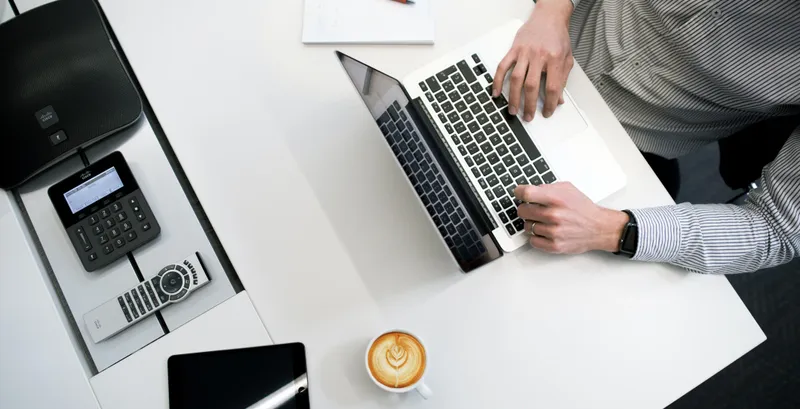 What's inside
How we built an MVP for an Australian healthcare startup within six months
We got in touch with 8–10 developers on your platform and went through a pitching process. At the end of that, we decided that Sunscrapers were a perfect fit.
These are the words of one of the Co-founders of a startup that was looking to create a Minimum Viable Product (MVP) that would help them to validate the business idea through testing with potential users.
Problem: Building an MVP with advanced requirements
The Founders were developing and growing a platform dedicated to doctors, patients, and other healthcare providers. The solution helps to prepare, manage, and review health plans for patients who suffer from chronic diseases.
The application needed to allow easy scalability for future development and be fully protected against cyber threats due to the high sensitivity of patient data.
That's why they were looking to team up with an experienced development company that could offer the skills and expertise matching this project.
In their search for offshoring partnerships with IT outsourcing companies from Poland, the founders carefully reviewed the available options on the platform Clutch.co.
Read on to find out how the Sunscrapers team built a functional MVP of this app within six months of design and development work.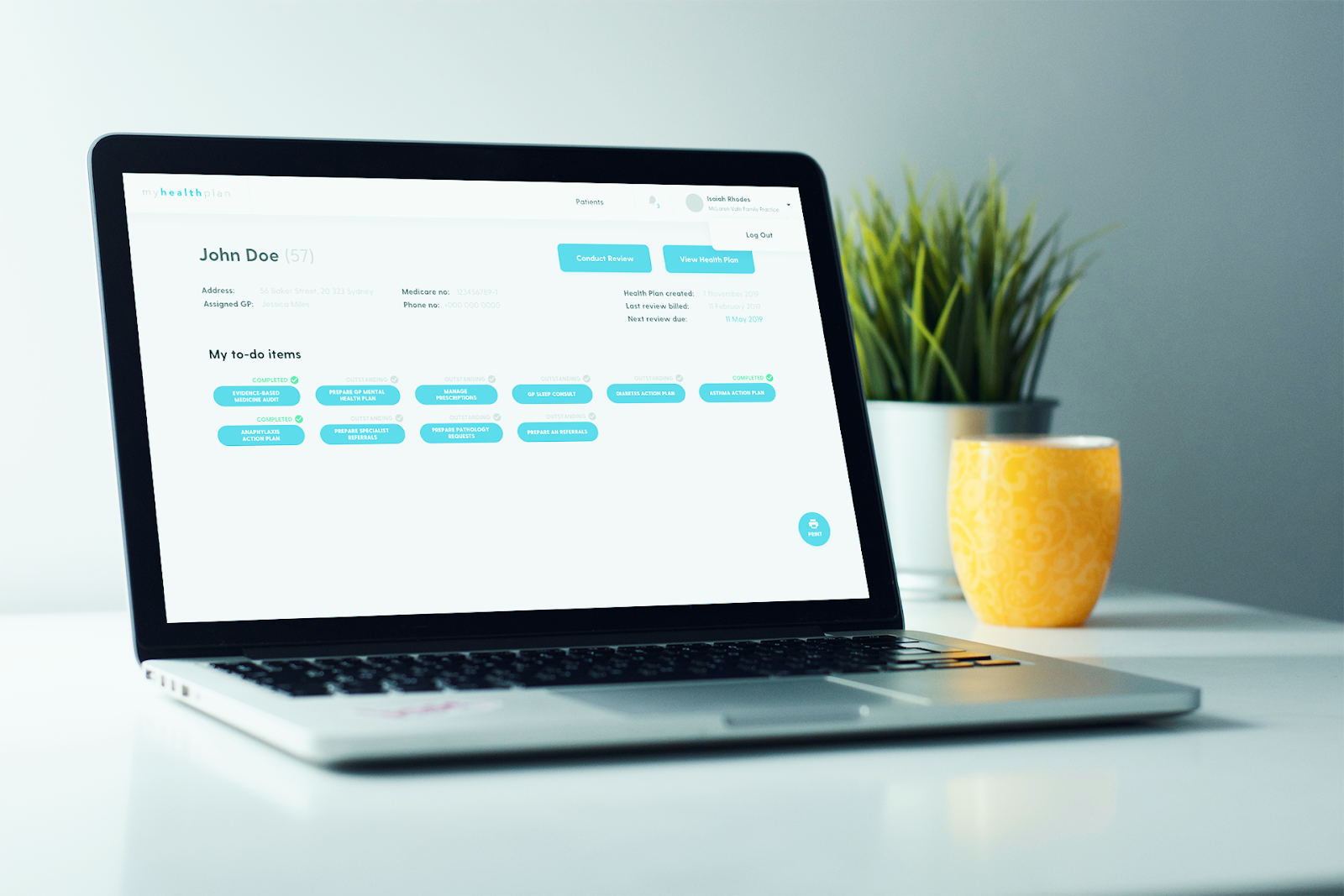 Results of collaboration with Sunscrapers
Our team developed the backend and frontend design of the client's application for health plan tracking. The initial feedback has been positive; the first users agree that the MVP provides them with all the features and flexibility they need to accomplish their work. We helped the company create a compelling business case for its product idea by building an MVP that addresses the client's requirements.
The work delivered by Sunscrapers has satisfied all stakeholders and fulfilled project requirements. Early testing has received positive feedback on both design and functionality. The Sunscrapers team has been easy and enjoyable to work with throughout the development process - said the Co-founder.
Solution
We started the MVP development project in April 2019 and completed it within six months. The project's primary goal was to build a web-based platform that allows users to create health plans for patients and use the app functionalities to help them manage and mitigate chronic diseases.
Outsourcing with Sunscrapers
To address the client's key business requirements, we set up a dedicated team for the project soon after the agreement on its details.
The core project team consisted of a Project Manager, two backend, and two frontend developers. To accelerate the process, we added a few other developers to the project at several stages of building the MVP.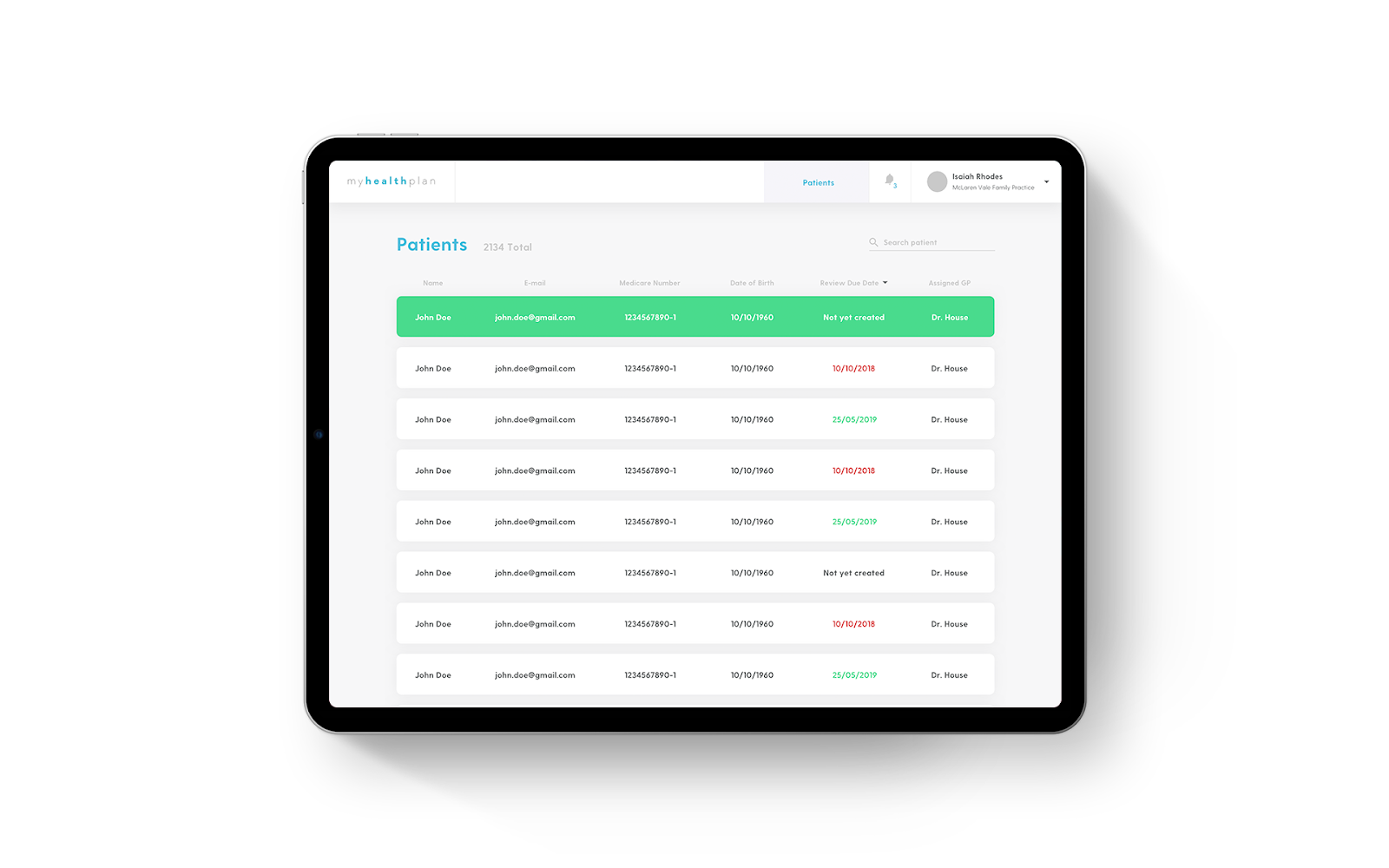 Communication
At Sunscrapers, we have developed a process to maintain open communication lines with clients located even as far away as Australia. Despite the 10-hour time difference, our team maintained smooth and regular communication with the client.
One of the startup's co-founders said about our communication practices:
They are very responsive to all of our requests. We speak with them on a daily basis and make sure that everyone is on the same page, and then communicate back and forth as needed if we have any issues.
Culture fit
One of the reasons why they decided to work with us is our culture and approach to developing digital products like their healthcare app.
When collaborating with offshore clients, we emphasize being proactive and engaged. Our teams take ownership of the features they create, using our battle-tested processes as their foundation to deliver the highest quality.
As a result, we have become one of these companies that are just really easy to work with. Here's what the co-founder wrote about working with us:
They've been extremely easy to work with. I have plenty of experience dealing with other teams on projects over my career, and I really think that Sunscrapers do a great job of making themselves easy to work with and making the process enjoyable for everyone. On top of the fact that their technical standards are so high, I think they really stand out from the competition.
Building key MVP features
We choose a stack of reliable technologies our teams have used in many previous projects to provide our client with an MVP that is easy to maintain and scale.
We settled on Python with the Django framework for the application's backend, with the frontend written in React.
Our team has delivered a number of features for the MVP, including plan creation, data logging, and communication capabilities in the app's background.
Here are three features we developed to create a unique tool in the healthcare industry today.
Healthcare services availability
Our software engineers have built a complex algorithm that calculates the availability of healthcare services. It takes into account all of the patient's medical conditions and matches services with their specific health goals.
Moreover, healthcare services can exclude each other. For example, a service may become unavailable after the user adds a service that automatically excludes the former one.
Automatic healthcare service identification
Another handy feature delivered by our team was the automatic selection of healthcare services for patient's individual plans based on pre-existing conditions. Once a user creates a health plan, the system checks for default services that are available for a given patient and automatically adds them to the plan. This helps to accelerate the process of creating health plans for patients.
Assigning healthcare team members
The application also includes a system that easily assigns healthcare team members to individual patients. Several providers handle all the services, and the system automatically gives default healthcare providers for each service. They range from general practitioners to specialists. The only prerequisite is that they must be added to the practice first. Naturally, users can easily change providers at any time.
Contact us
Are you looking for an experienced software development company to build an MVP for you?
Sunscrapers has a team of developers and software engineers with outstanding technical knowledge and background to develop your project successfully.
Talk with us about hiring top-notch developers and work with the best. Sunscrapers can help you make the most out of Python, Django, and other technologies to take your project to the next level.
Reach out to us at hello@sunscrapers.com.
We have the skills and talent you need.