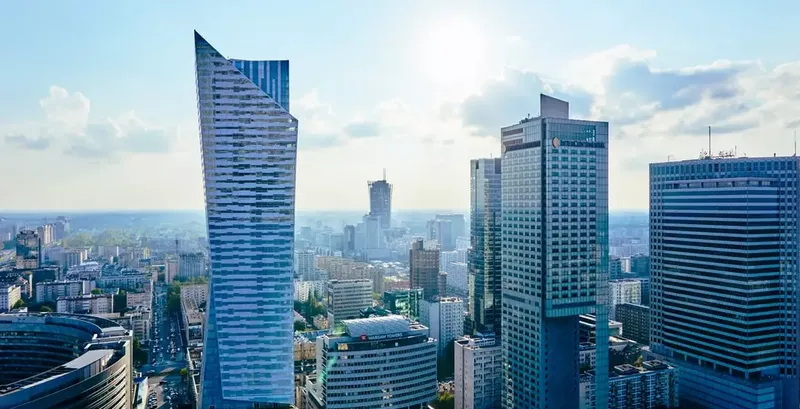 What's inside
Note: This article was updated in February 2020.
Outsourcing to Poland is nothing new. Our country is a growing market for foreign investment and its steady expansion during the last few years suggests a bright future.
According to the 2019 A.T. Kearney Global Services Location Index, Poland is the 24th most attractive outsourcing location in the world. Between 1990 and 2015, Poland experienced the largest GDP growth per capita among the European and OECD countries. Tholon's TDGIndex that lists the top Digital Nations and Super Cities gave Poland the 9th position globally.
But let's leave these economic statistics aside and discover what makes Polish developers so hot on the global market.
Why international companies should consider outsourcing to Poland
Poland's tech scene is nearing the level of maturity we see in Western European countries. Apart from that, we have a lot to be proud about.
1. Knowledge
Poland's tech scene may not be as mature as in other European countries, but we have a lot to be proud about.
The Polish VC scene had a fantastic second half of 2019, with more than 1bn Polish zloty ($253.5m) invested in startups in Q3 alone. Polish startups such as DocPlanner, Brainly, and Booksy managed to pull in substantial investment rounds from overseas investors.
Polish developers are known for their proficiency in general technical knowledge. Did you know that Polish IT professionals get the highest ranks in international programming contests like Microsoft Imagine Cup, Google Code Jam, TopCoder, or the Central European Programming Contest (CEPC) every year?
Poland's leadership in the IT sector is clear - we currently occupy the 5th position in TopCoder's global ranking.
And we keep aiming high. Polish software development and staffing companies cooperate not only with the best tech startups but also with tech giants around the world.
Watch this video to see how we cooperate with companies from New York City:
2. Communication
Tech expertise needs to be paired up with soft skills. Fluent English is a standard among Polish graduates and employees, placing them high in the English-driven tech world.
Poland always ranks high for English skills in the EF English Proficiency Index. Note that Poland usually ranks much higher than our main outsourcing competitor, Ukraine. Just have a look at this comparison - in the 9th edition of the EF EPI, Poland landed the 13th location and Ukraine only the 49th.
At Sunscrapers, we look for developers who have technical knowledge, but also a high level of interpersonal skills and business understanding. We inspire them to take the initiative and improve their soft skills.
As a result, our team can communicate successfully, understand the needs of our clients, and deliver amazing results while working remotely.
3. Cultural proximity
Poland is a great outsourcing partner because of the similarity in cultural and social norms. Naturally, there exists a small gap between the Polish and Western mindset, but then again every nation should be proud of its traits, right?
That being said, we are way more similar to Western professionals and business partners than developers from continents like Asia or Africa. Plus, there are also strong institutional ties between global partners that help Polish development shops in cooperation with foreign clients.
4. Economic issues
Poland remained stable after 2008 crisis and today enjoys a steady growth rate. During the last decade, the country's GDP per capita has almost doubled. Poland is also a member of EU, NATO, WTO, OECD, and ESA and has a transparent legal system.
Poland ranked first in the AHK survey of top investment locations in the CEE region and today is considered as one of the most attractive spots for nearshore outsourcing in Europe.
The high quality of Polish IT services combined with excellent communication skills and economic factors are the driving forces that make Poland one of the top IT outsourcing destinations in the world.