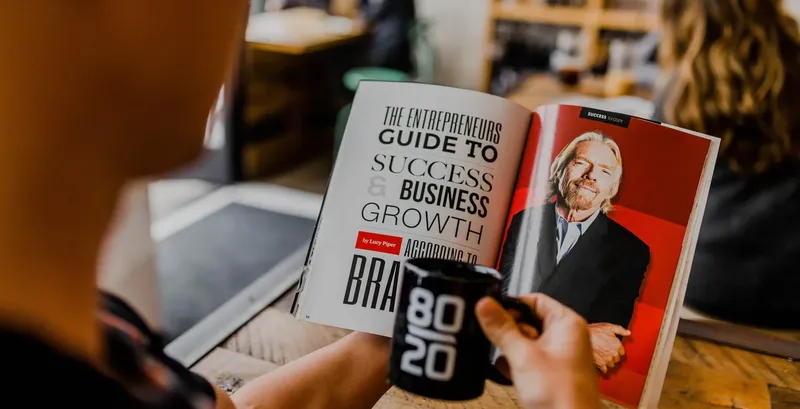 What's inside
Hiring talented software developers is a huge expense for businesses, especially for new ventures that need to quickly build or expand their product to deliver value right from the start. Many smaller companies don't have the money to pay full-time developers, especially if they're operating in a region where hiring such professionals is expensive (think the United States, Australia, or Western European countries).
What to do if you want to build or scale your product, but investing in full-time developers seems too expensive and risky? One smart method many startups used to grow is outsourcing software development.
By outsourcing the work, you can balance the costs, save money, and get access to skilled software engineers you could barely afford otherwise. You won't spend months looking for the right talent and burn through your capital without building your product.
Want to know how it works? Read these 8 case studies that show how major tech startups used outsourcing to jumpstart their projects and scale their products efficiently to get to the top.
GitHub
GitHub is an online Git repository hosting service that offers distributed version control and source code management (SCM) functionalities of Git, and some extra features.
Scott Chacon, the CIO of GitHub, originally met the CEO and co-founder of GitHub, Chris Wanstrath, at a Ruby meetup in San Francisco. The founders of GitHub (Tom Preston-Werner, Chris Wanstrath, and PJ Hyett) recognized his expertise and asked him to join their team as a consultant on an outsourced basis.
Results: As a result of the collaboration, Chacon wrote the backend of Gist, the sharing feature inside GitHub.
Today: In 2018, Microsoft bought GitHub for $7.5 billion, the company's second-biggest acquisition after LinkedIn.
AppSumo
AppSumo is a software deal marketplace that helps business owners benefit from specialized tools for a lower price.
The company's founder (and early Facebook employee) Noah Kagan often emphasizes how he managed to build his product with only $50.
What was his secret? Noah landed some of his early ad placements by asking various successful entrepreneurs for favors. He also outsourced the development to a software engineer who was willing to create a PayPal button and credit card form for a mere $50. In his interviews, Noah often points to having a solid concept in place as essential for convincing other people – including freelance developers – to provide the required code and quality.
Results: A freelance developer helped AppSumo to launch and validate its business model, setting it on the path to success.
Today: AppSumo is a multimillion business that can convert email leads into over $250,000 in sales by sending one email to its 700k+ email subscribers.
Fab
Fab.com is an online e-commerce platform selling unique products and experiences. The company is one of the most famous examples of ventures that relied on outsourcing right from the start.
The founder of Fab, Jason Goldberg, teamed up with a software development company in India. He traveled every other month to work with the team until the early version of the product was ready. These trips were also essential for building a sense of trust. Fab could get their entire development effort managed in India at a fraction of the US cost, but it made no sacrifices on quality. Check out this video where Jason Goldberg shares the history of Fab.
Results: Thanks to outsourcing development work to India, Fab optimized costs, and quickly built its initial product.
Today: Fab has a history of spectacular success. The company went from scratch to $250 million in sales within just two years. In 2013, it raised $150 million at a $1 billion valuation. In total, the company attracted $310 million in venture capital funding. Unfortunately, in 2015 Fab was sold to an Irish manufacturing company PCH for a fire-sale price of $15 million, according to TechCrunch.
Groove
Alex Turnbull had a great idea for a startup, but his product background wasn't enough to handle the development part of building a SaaS company. That's why he started looking for a co-founder with a technology background – a task that turned out harder than expected. When he couldn't find one, he decided to outsource the technical aspects of his business to a software development company.
Here's how he described his decision-making process:
"If I had found the right technical co-founder with the right chops at the right price and for the right piece of equity, I'd be telling a different story now.
But I didn't, and I'm not.
If I wanted to get Groove off the ground quickly, I had to get creative. I decided to begin a search for a development firm to build the first iteration of Groove."
Results: Four months after he got started, Alex had an app ready to be released into the market. Thanks to the early press coverage, he was able to attract a substantial number of beta users who helped him to grow Groove.
Today: Groove's revenue grew to $5 million within three years.
Slack
Launched in 2013 by Stewart Butterfield, Eric Costello, Cal Henderson, and Serguei Mourachov, Slack is one of the most popular chat tools on the market today. Plenty of companies use it for communication and collaboration (our teams do as well!). During its early stages, Slack hired a well-known design firm MetaLab to turn their prototype into an attractive product within six weeks.
Results: The agency revamped the company's website and mobile app, redesigned the Slack logo, and created most of the visual materials consumers see when they interact with the messaging service.
Today: In 2019, Slack generated $401 million and expects a growth of 47 to 50% in 2020.
Upwork
UpWork is a platform that specializes in crowdsourced work. Perhaps it shouldn't come as a surprise then that the company was built using a team made up of contractors. Upwork was the result of a merger between two large freelancing platforms, ODesk and Elance. The CEO of UpWork, Stephane Kasriel, pointed out that 150 of the company's 200 product and engineering workers are factually freelancers who were initially hired through the ODesk marketplace.
Results: Upwork was able to take advantage of its value proposition to fuel its own growth by initially outsourcing the development work to freelancers.
Today: Upwork has 12 million registered freelancers and 5 million clients who post 3 million jobs worth a total of $1 billion each year. The gross services volume rose 16% year over year in Q4 2019 to $549 million.
SeatGeek
SeatGeek is a mobile-focused ticket platform that allows its users to buy and sell tickets for live sports, concerts and theater events. The founder of SeatGeek, Jack Groetzinger, openly talks about the value freelance contractors bring to his company. SeatGeek has been using such professionals for tasks ranging from collecting ticket price data to various areas to software development.
Results: By outsourcing development work, SeatGeek was able to build its infrastructure faster and at a lower cost than hiring in-house staff.
Today: The company processes at least $1 million in transactions each day and takes 8-14% of commision per transaction.
Alibaba
Alibaba is one of the biggest global marketplaces in the world. According to the book Alibaba: The Inside Story Behind Jack Ma and the Creation of the World's Biggest Online Marketplace, the giant outsourced its development to a company in the US in the beginning. At this time, overseas locations offered a short supply of engineering talent. US companies had the skills Alibaba needed to build their competitive advantage.
Results: Alibaba was able to carry out development work outside of the restrictions of the Chinese internet, building a strong foundation for future growth.
Today: In 2019, Alibaba generated over $56 billion in revenue. It caters to around 654 million annual active buyers.
Extra: Check out how our team helps the US-based startup 15five to build key features and accelerate growth - How our team built key product features for the employee performance tool 15Five
Conclusion
Outsourcing development to freelance developers is a smart move. But delegating the task of building or expanding your product to a software development company is even smarter. You can optimize development costs, access the worldwide community of talented developers, and get expert advice from seasoned professionals who helped startups like yours to succeed.
If you're looking for a technology partner, get in touch with us. We've supported multiple startups on their quest to building outstanding digital products – check out our portfolio and join them!