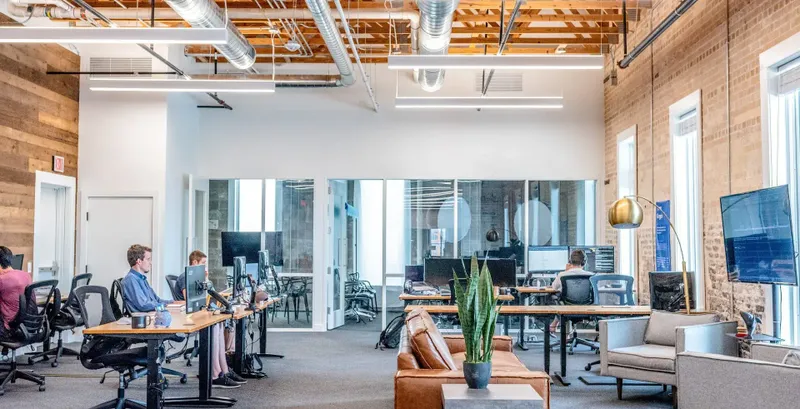 What's inside
Staff augmentation is one of the most popular outsourcing models for many reasons. We described the benefits of staff augmentation in another article. We also already told you why it's a great idea to outsource software development to Polish talents. Poland is a fantastic tech job market full of skilled engineers just waiting to be engaged in exciting international projects. But hiring Polish developers directly isn't always so straightforward if you don't know the local laws or the job market. 
In this article, we show you the advantages of partnering with an experienced IT staffing company like Teams by Sunscrapers. It makes the entire process easier and faster, ensuring that you get the right talents with the best cultural fit.
Administrative and legal matters
Some companies may not be able to hire directly abroad due to differences in employment laws, insurance, local taxation, accounting requirements, and legislative acts as the General Data Protection Regulation (GDPR). 
Another problem you might encounter when hiring directly in another country is the lack of the right organizational structures that allow carrying out such a complex process. Some companies simply don't have an administrative department or specialist on board who has knowledge about this and can ensure full compliance, all the while maintaining efficiency when hiring abroad.
Knowledge of the local job market
There's no denying that sourcing and attracting candidates is challenging if you don't know the local job market really well. At Teams, we have been hiring IT talents for a very long time and have developed a strong employer brand. Our recruiters have a well-established presence on job portals and know-how that allows them to engage IT professionals successfully. 
When hiring in Poland, it's critical to be aware of the employee market and the mentality among IT professionals. You need to know what attracts them to companies and, on the other hand, what makes a workplace completely unattractive. That's why finding a local partner is a great idea – it's a company that has years of experience in hiring locally, which accelerates the recruiting process faster.
Focused recruitment process
An IT staffing partner will be focused only on fulfilling one specific need. It's a company that specializes in the tech industry. For example, our recruiters know where to look for suitable specialists and how to attract them. 
Such local companies often have their own databases of verified candidates with whom they cooperate on a regular basis. Sourcing candidates from such a database is much faster than looking for them on the job market and hoping that your posting is attractive to candidates.
Shared responsibility for success
When entering into a partnership with an IT staffing agency, you can be sure that the company always has your best interest in mind. That's because the client and candidate satisfaction are the most important goals of such companies. If these two parties end up cooperating for a long time, it's a win-win situation for everyone, including the agency.
Better employee care due to local presence
Since your staffing partner is actually located in the country, they can facilitate face-to-face meetings, offer the possibility to work from their local office, and organize team integration events easily. 
That way, it's easier to monitor the wellbeing of employees and ensure that they have everything they need to be productive at work. This is another strength of entering into a partnership with a local staffing agency that is experienced in working with IT professionals from the local market.
Why team up with Teams by Sunscrapers?
Top talent
You get specialists tailored to your unique requirements. Once you tell us about your needs, we will find the people that you're looking for without having you to verify dozens of candidates. Most of the time, our clients choose the very first candidate we present to them. 
Cultural fit
We always verify the cultural fit and candidates' ability to work remotely, so we provide you with people who have the right tech skills but also a great desire to work in your project. 
**Guaranteed satisfaction
**
We guarantee satisfaction with candidates within a short notice. You can terminate your contract during the first two weeks of the cooperation if the candidate doesn't meet your expectations (but this hasn't happened yet!). 
Easy cooperation
We employ, recruit, and manage specialists who are working for your project. All you need to do is coordinate the project work and accept the completed timesheets from us. 
Full flexibility
It's easy for us to adapt to your individual needs and verify candidates who match your requirements - and even include you in the process. It's all down to what you want from your recruiting process.
Are you looking for talented software developers from Poland who have the right cultural fit, know English really well and excel at teamwork? Get in touch with us. 
At Teams, we provide companies from all over the world talents from Poland using our strong brand and know-how of the local job market.