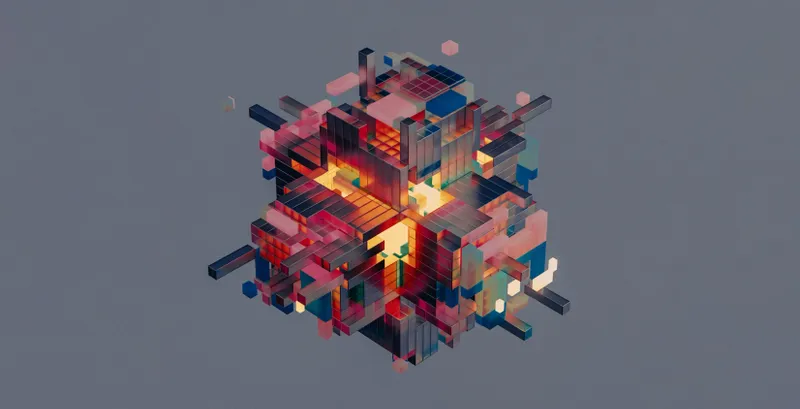 What's inside
Today's business environment forces organizations to consider and plan their future carefully. Forward-thinking companies realize that digital transformation is on its way to becoming a condition for surviving in the market.
Innovative technologies like Artificial Intelligence (AI), the Internet of Things (IoT), and Robotics Process Automation (RPA) are changing how organizations operate and deliver value to their customers. They allow for improving operations and minimizing costs while maximizing agility, efficiency, and productivity.
In our understanding, digital transformation is more than just sprinkling different technologies around the business to target particular problems. It also doesn't work like a light switch that enables the company to go digital with a flick. Instead, it's a continuous process of building an interconnected system that transforms work across various departments.
Solution? Outsourcing
In-house IT teams may lack the time or appropriate expertise to complete a digital transformation project. That's why so many companies are choosing to outsource digital transformation.
Does it make sense for your company to outsource a digital transformation program to an external company? Read on to learn more about the benefits of outsourcing digital transformation.
Let's start with the basics.
What is digital transformation?
Digital transformation has become a buzzword, demonstrating how important it is for small and large organizations. But is digital transformation just a way of saying that the company is moving to the cloud?
To understand the significance of this term, focus less on the "digital" and more on its "transformation" aspect.
In essence, digital transformation means using technology to revamp the old operating models, enable experimentation, automate processes, accelerate operations, and become nimbler in responding to customer needs. Launching and scaling a digital transformation project successfully is how companies gain a competitive advantage and deliver better customer service.
Digital transformation process - a roadmap to success
To ensure the success of your project, it's best to start with a digital transformation roadmap. It's an approach that allows designing and managing a transformation initiative efficiently, reducing the risk of this type of activity. A roadmap offers companies a structured way to move through several programs on their path to success.
That's why it's also smart to approach an outsourcing partner with a ready-made roadmap. That way, you can use this roadmap as a foundation for analyzing the requirements of your project and the best next steps. A roadmap like that ensures that your transformation initiatives always match your company's core objectives, mission, and vision.
But how do you build a roadmap?
A typical roadmap begins with the assessment of the current digital strategy of your business and then moves to define the future vision. Once these two elements are complete, you can start to identify the systemic gaps that need to be filled for your transformation to be successful.
Divide your roadmap into four core elements:
People - this element is about building awareness that excellent customer experience starts with creating a customer-centric culture in your company. You will also need to rethink the role of your business partners in achieving this vision, involving everyone at your company in improving processes through cross-functional collaboration.

Process - maximizing organizational efficiency and ensuring your new digital business model is scalable. Start by carrying out a customer lifecycle analysis and developing a customer journey map. You need to know how buyers engage with your brand during each step in the customer experience lifecycle. This will allow you to build contextualized digital marketing campaigns that give these buyers everything they need.

Technology is another element that needs to be part of your digital roadmap. The focus here is building an integrated information infrastructure that will become the foundation for integrating the data produced by different departments. A technology strategy needs to be focused on hardware, software, and information science at the same time. Moreover, you must build contextualized information architecture to structure data and enable predictive data analytics that drives growth. Naturally, information architecture needs to reflect the priority landscape of your business. That's why its creation requires all the business stakeholders to come together with IT specialists.

Content - the final element of your roadmap centers on managing your internal and customer-facing content. You must ensure that essential information is easy to find, personalized, and matches the context. Take a close look at all your digital assets to check whether your product information is organized contextually to reflect the different preferences of your buyer personas. For example, you need to ensure that features such as site search are optimized to bring users the content they need.
An experienced outsourcing partner can help you set up each of these elements of your roadmap.
To help you understand the value an external technology partner brings to such initiatives, here are more benefits of hiring a specialized company to handle such projects.
Advantages of digital transformation outsourcing
1. Access to quality resources
Large-scale digital transformations require a lot of resources. IT departments already stretched thin by other mission-critical responsibilities may find transformation initiatives challenging.
By outsourcing your project, you minimize the burden on your in-house staff and get access to and rich pool of talented IT specialists who have the skills your teams might be lacking. Ultimately, outsourcing helps in smoother resource allocation and positions digital transformation programs for success without compromising other IT areas in your business.
Read this: Outsourcing Best Practices: How to Outsource R&D Projects
2. Experience and expertise
Digital transformation demands expertise in a broad range of domains and technologies. Many such skills are cost-prohibitive, especially if they're expensive and required for a limited period of time.
By hiring an outsourcing company, you can tap into resources that will fill your technology gaps and provide you with the skill sets you lack for a flexible amount of time. Outsourced teams usually have experience in areas critical to digital transformation, like enterprise mobility or data science. As a result, you get to accelerate the speed of implementation.
3. Mitigate risks
Business leaders attempting to transform their processes ll likely find it challenging. A skilled outsourcing provider who has helped multiple companies go through similar transformations will make you feel confident. Such providers know what challenges lie ahead and how to overcome them. They will see what you need to achieve success.
Some outsourcing companies are even familiar with industry-specific problems that may arise during digital transformation. By outsourcing the process to a company that knows how to achieve your business goals, you save time and money and reduce the risk of missteps or unforeseen complications.
4. Flexibility and scalability
Another advantage of partnering with a specialized provider is the ability to control the cost of your transformation by scaling the size of your team up and down, depending on the changing business demands.
You can engage teams with particular skills as long as you need them. For example, you don't have to build an expensive in-house data science team by using data science outsourcing services. You can also take advantage of a dedicated development team that works as an extension of your in-house teams during the most demanding stages of your transformation program.
5. Improved security
You can be sure that an experienced outsourcing provider has the best security practices to protect companies like yours from cybercrime and other risks. Moreover, digitizing certain assets can become problematic if you rely on in-house security. This is another area where outsourced expertise provides immense business value to organizations launching such projects.
Conclusion
Going digital is a must for companies looking to become market leaders. But technologies change so quickly that most internal IT resources lack the technical capabilities or business acumen to determine the best solutions for their organization's transformation journey.
By outsourcing processes and tasks to experienced providers, you can use emerging technologies, access to cutting-edge talent, and unique expertise to form a solid strategy.
Combining internal resources with outsourced digital transformation services is the best way to fill your tech technology gaps and set your company on the path to success.
Are you looking for an expert to help you take the following steps? Get in touch with us. Our teams enable companies across different industries to achieve their goals thanks to targeted expertise in tech innovation.