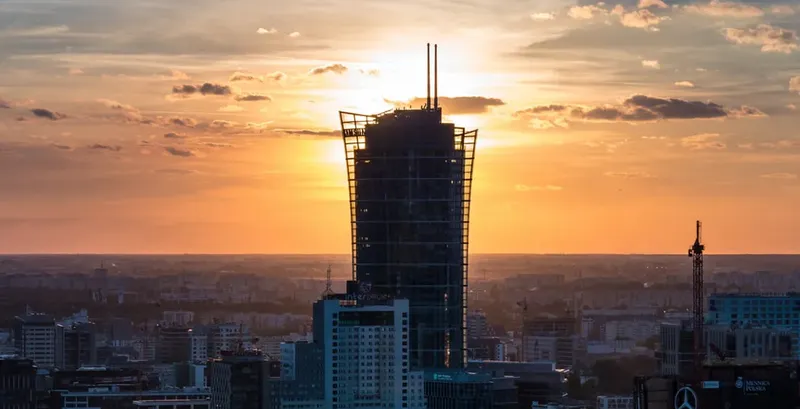 What's inside
Are you looking for an IT recruitment or software development partner in an Eastern European country but have no idea where to start? This article is for you.
In a report from Clutch.co, an independent platform that collects client feedback about businesses registered on the site, the company's Business Analyst, J.D. Killough, said,
"Poland offers a wealth of B2B talent in Eastern Europe. […] The firms in our report have demonstrated excellence in both the results they produce and their commitment to customer service. We're excited to explore more of what Poland has to offer."
Eastern European countries have become viable outsourcing alternatives to China or India during the last decade. And Poland stands out among them as an outsourcing destination that combines outstanding skills and a modern tech environment.
According to The 2021 Kearney Global Services Location Index:
"Poland saw an increase in its ranking (by 10 points) primarily due to its financial attractiveness and start-up activity. Both Warsaw and Krakow are emerging as regional start-up hubs, and global titans such as Google and Microsoft are planning billion-dollar investments to develop the digital economy and cloud services in the country."
Read on to find out everything you need to know before starting cooperation with a Polish staffing or software development company.
Top Reasons to Consider Outsourcing Software Engineers Overseas
Talent
Polish developers are known for their coding skills.
A 2022 Pentalog report based on a SkillValue ranking put together countries where best developers can be found. Compared to the 2019 report Poland still holds on to its position in the Top 10 countries with the best developers in the world.
Source: PentaBlog
Take a look at international programming contests like Microsoft Imagine Cup, Google Code Jam, or the general CFTtime rankings, and you'll see how often Polish teams land the highest spots.
Software developers in Poland are hard-working and creative. Polish teams participating in worldwide hackathons often develop innovative and daring solutions. Polish software development companies attract clients worldwide thanks to their workforce's sheer talent and skills.
Since the costs of living are lower in Poland, the high quality of work comes at competitive pricing too, which is great for companies interested in cooperation with polish staffing or software development shops. Outsourcing to Poland makes sense financially and quality-wise.
Education
Talent alone isn't enough to produce a highly-skilled workforce. The other prerequisite is education. And Poland offers access to quality education in Computer Science, IT, and STEM areas. Every year, thousands of junior software developers enter the Polish job market. They usually hold a Master's degree in Computer Science or a relevant subject but also have some practical experience gained during internships.
It's not only universities that offer young developers opportunities to gain new skills through internships and placements. Polish developers also participate in meetups, workshops, and hackathons organized in the country's major tech hubs.
Since software development companies fight for young talents, they offer many entry-level positions focusing on mentoring and professional development.
Also, a report from HackerRank showed that Polish developers start coding earlier than kids in many other countries. According to Stack Overflow, Polish developers tend to be among the most experienced coders in the world when they enter the job market.
Source: HackerRank
Location
Poland is located in the heart of Europe, which makes it an excellent outsourcing destination no matter where your company is.
It's easy for Polish development teams to collaborate with companies from Western Europe – there's a mere 1-hour time difference with the UK, and it's possible to reach every major Polish city within 1.5-2.5 hours from any European country.
What about the US-based companies looking for software engineers from Poland? Expect a 6-hour difference with the East Coast and 9-hour with the West Coast. Flying from the US will take between 9 and 12 hours for the East and West Coasts, respectively.
Poland's strategic location in the Central European time zone helps to manage the daily workload and meetings more easily than collaborating with teams in India or China.
Another advantage is the country's proximity to major European financial centers: London, Paris, and Frankfurt. Poland is a top pick if you're building a fintech solution and need to be near these financial hubs.
That's not only thanks to its location but also the fact that Poland is a member of the European Union. This is crucial for companies that need to meet strict regulations. In this scenario, outsourcing to a country part of the EU regulatory structure is smarter.
Security
As a member state of the EU, Poland follows all IT and data security regulations, such as the General Data Protection Regulation (GDPR). That's why you can be sure that when you cooperate with a Polish staffing or software development company, your data will be safe.
This is especially important for projects that process sensitive data like customer records. In this scenario, security is a critical factor you must consider when choosing your outsourcing destination.
Another advantage of Poland is that it faces few cybercrime cases. According to a report from Symantec, only 3% of global cybercrime occurs in Poland.
English is commonly spoken
When collaborating with Polish software developers, you don't need to worry about language skills. Most of the time, their English will be at a high level.
Poland has always ranked high for English skills in the EF English Proficiency Index. Just look at this comparison generated by the website – it includes many different factors.
Source: EF EPI
As you can see, in the 2022 edition of the EF EPI, Poland landed 13th place (ranked up three places compared to 2021). You can also see that Poland has a much higher internet penetration rate. The differences in the Gross National Income (GNI) are also significant.
Professional culture
Polish software engineers follow the global IT industry standards, practices, and project management methodologies like Agile and Scrum. Scrum is the most common practice in IT project management, so you can be sure that Polish development teams have experience in following Agile principles.
Since Poland shares many cultural similarities with Western countries, you won't be surprised by the local professional culture.
In the end, the local customs and work habits aren't much different and won't affect the quality of teamwork and communication during the project.
Outsourcing to Poland - where to begin
If you're considering outsourcing to Poland, there are several steps you can take to begin the process:
Research and identify potential outsourcing companies: Start by researching and identifying outsourcing companies in Poland that offer the services you require. You can use online directories, referrals, or search engines to find potential vendors.

Evaluate potential vendors: Once you have a list of potential vendors, evaluate them based on their experience, expertise, quality of work, pricing, and communication skills. You can request proposals, check their references and portfolios, and conduct interviews to assess their suitability.

Define project requirements: Define your requirements, including timelines, deliverables, and expectations. Make sure to communicate your requirements and expectations clearly to the vendor to avoid any misunderstandings.

Establish a communication plan: Establish a communication plan with the vendor to ensure regular updates, progress reports, and feedback. Agree on the preferred communication channels, frequency of communication, and time zones to ensure smooth collaboration.

Create a contract: Create a contract that outlines the scope of work, timelines, deliverables, pricing, payment terms, and other relevant terms and conditions. Review and negotiate the contract with the vendor to ensure that both parties agree to the terms.

Monitor progress: Monitor the project's progress regularly and provide feedback to the vendor. Address any issues or concerns promptly to avoid delays or misunderstandings.
Conclusion
Poland has it all to become an excellent outsourcing destination. Unbeatable cost-effectiveness, outstanding tech talent, access to quality education, and in-depth knowledge of global software development standards – it's hard to beat this combination.
If you're looking to hire a Polish development team, contact us. We have experience delivering software engineers to companies from the United Kingdom, the United States, Australia, and many European countries.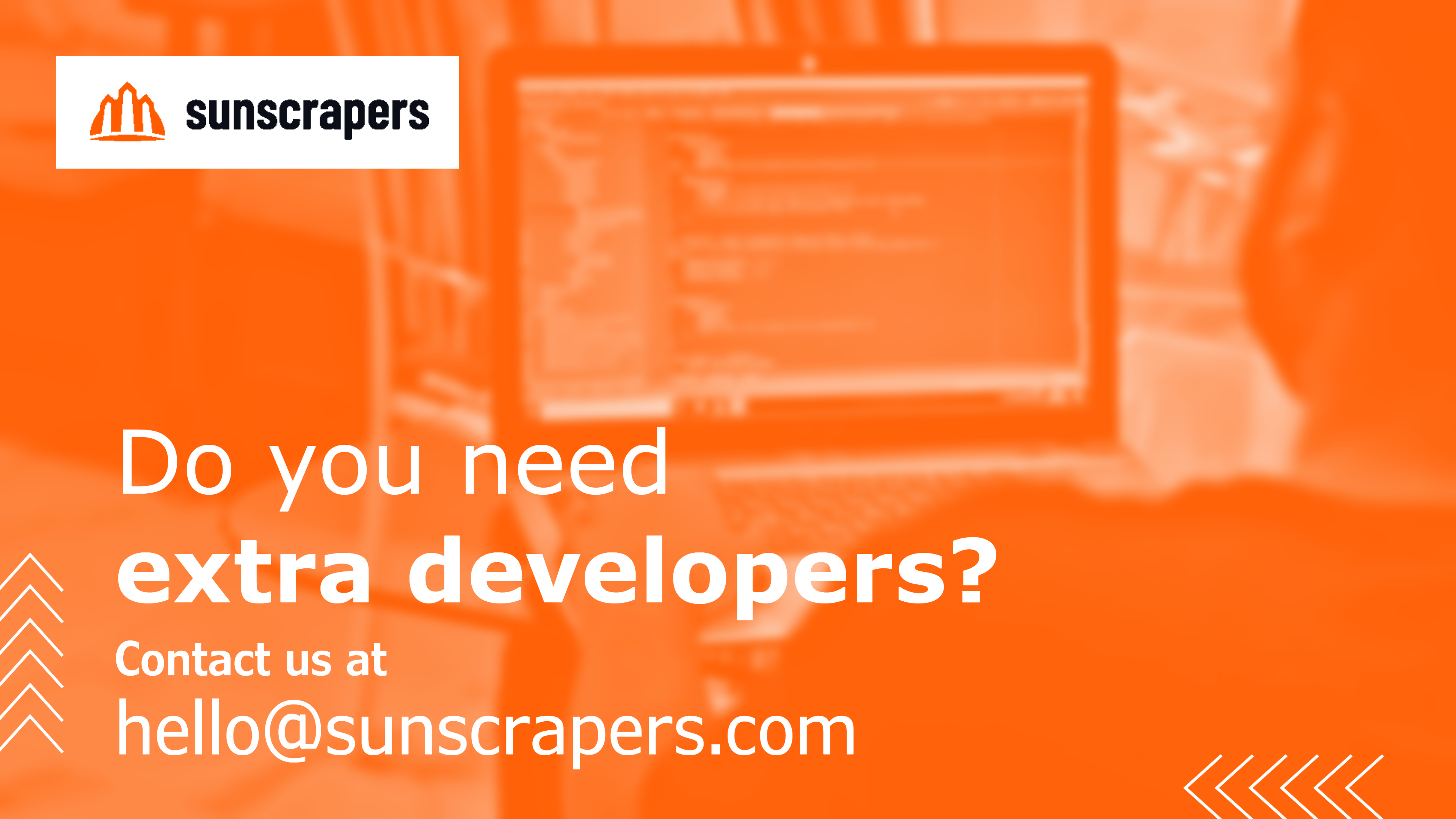 We know what it takes for an outsourcing collaboration to be successful.