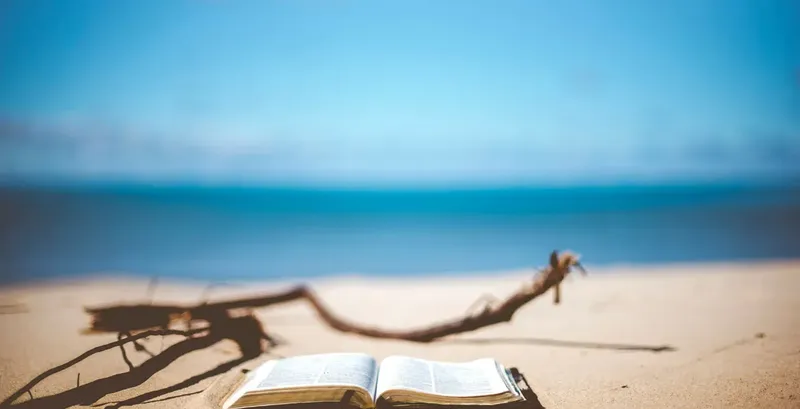 What's inside
01 Innovation and Entrepreneurship by Peter Drucker
02 The Myths of Innovation by Scott Berkun
03 101 Design Methods: A Structured Approach for Driving Innovation in Your Organization by Vijay Kumar
04 The Invisible Advantage: How to Create a Culture of Innovation by Soren Kaplan
05 Change by Design: How Design Thinking Transforms Organizations and Inspires Innovation by Tim Brown
There's no better way to start the year with a fresh dose of inspiration from eye-opening works that set you on the right track. And believe it or not, but books are still a top pick for anyone who wants to expand their horizons and get new perspectives on elusive topics like innovation or creativity.
At Sunscrapers, we invested in building a collection of amazing books to make sure our teams can get inspired anytime they feel like it. If you're looking for some inspiring reads, we've got you covered.
Here are 5 amazing books on creativity and innovation you should check out this year.
It may have been published more than 30 years ago, but Peter Drucker's book is still the best way to make your first step toward innovation and entrepreneurship. The Austrian-born American is often called the inventor of modern management, and his insights are still as relevant as they were in the 1980s. The book focuses on the practical side of driving innovation as part of entrepreneurship.
You will find many examples that outline systematic innovation strategies and sources of innovative opportunities entrepreneurs can discover within and outside enterprises. Every budding entrepreneur should read this book if they hope to come up with a strategy to drive innovation in their business.
In this captivating work, Berkun efficiently dismantles the myths that surround the process of innovation. He talks about many things, most importantly about the sources of new ideas, why many people don't like coming up with ideas, how great managers make innovative ideas thrive and the importance of finding the right problem to solve.
The book is rich with case studies and anecdotes that make it all the more entertaining. Berkun also shows how to overcome resistance to new ideas and emphasizes that problems are in fact more important than answers. Finally, he also shows that significant breakthroughs don't happen overnight and the best ideas may not always win.
Professor at the IIT Institute of Design in Chicago, Vijay Kumar offers a comprehensive library of design tools and methods in a book format that is easy to digest. The user-friendly organization of materials combined with full-color photos and plenty of design examples definitely does the trick. If you're looking for a source of knowledge about design that values almost as much as a typical three-year (and six-figure worth) of Masters course in design methods, it's a top pick.
The winner of Best Business Book at the International Book Awards, Soren Kaplan's work shows how to create a culture of innovation that focuses on free thinking as a source of sustainable value. Kaplan is a celebrated author, professor, and speaker in the fields of business strategy and innovation.
His book is rich and practical tips, case studies, real-world world examples and plenty of valuable information for team leaders and executives. Moreover, the book comes with a toolkit that includes a video, questionnaire, interview guide, PowerPoint template, and PDF poster to help get you started on your road to innovation. Have you got some fantastic ideas but don't know how to turn them into practical strategies? You could definitely use a book like this one.
One of the most common myths about innovation is that an amazing idea just appears in the mind of a genius. The truth is that most innovations arise from a process of thorough assessment where great ideas are first detected and developed before being realized.
Tim Brown's book introduces readers to the idea of design thinking at its best. Brown presents design thinking as a human-centered approach to solving problems that allows organizations to become more innovative and creative.
Naturally, design thinking is not only applicable to creative industries. Organizations of all kinds have been using design thinking for increasing the quality of their service or revamping common processes. Brown didn't write his book for designers but for creative leaders who want to implement design thinking at every level of organization and drive innovation for businesses and society.
From timeless classics to recent hits, these books will help you understand the current innovation landscape better and apply practical methods to your everyday work to drive innovation in your organization.