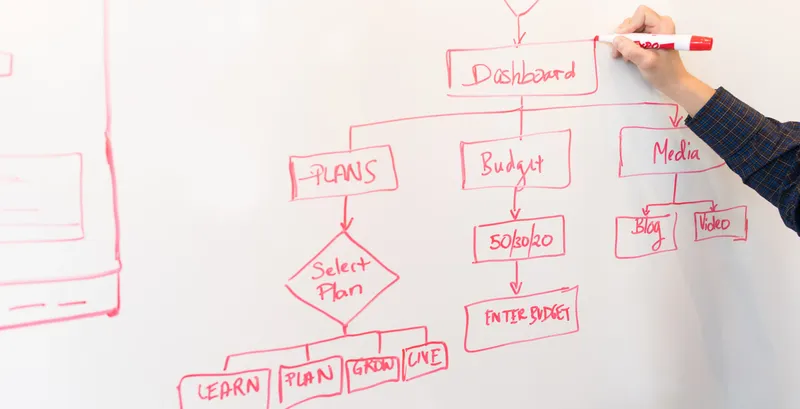 What's inside
Organizations outsource all business, and IT functions today, including strategic ones such as data science and analytics. Data science is one of the most competitively advantageous areas for companies that invest in digital transformation. By delegating this area to a trusted provider, organizations get access to the knowledge of expert service providers who build solutions, perform analytics, and help to generate valuable business insights.
The trend of delegating tasks to a data scientist or an entire team of specialists provided by an external company has seen significant growth during the past few years. According to Grand View Research, Inc., the global market size for data analysis is expected to expand at a CAGR exceeding 22.8% from 2018 to 2025.
Companies that want to stay on top in this competitive environment and lack the resources to make the most of data on their own need to find a solution for unlocking their power. This is where outsourced experts and teams come in. Read this article to learn how enterprises outsource data science to companies like ours, what benefits they enjoy, and what risks they need to consider before launching such a collaboration.
How does data science outsourcing work?
Undoubtedly, carrying out such projects with an in-house team offers greater control and less compliance risk, especially when accessing your data.
Engaging internal data scientists in this project might also lead to a deeper understanding of how the business operates (its processes and systems). And that information can enhance Business Intelligence and advanced data science projects that rely on innovative technologies like machine learning. Also, keeping all the work in-house makes it easier to prioritize internal resources and meet the changing market demands that companies need to respond.
And yet, companies of all sizes decide to outsource some or all of the work involved in their projects. Sometimes they hire a dedicated team of data scientists and software developers to carry out a specific task – for example, developing a data analytics solution. Other times, they expand their internal teams with professionals provided by companies like us who offer a high level of expertise in particular fields such as AI or machine learning.
Want to see how it works in practice? Read this case study: How we supported the data science team of an American financial services enterprise for data analytics reporting.
Organizations turn to data and analytics outsourcing companies like Sunscrapers because they offer teams of experienced data scientists who are up-to-date on the latest technologies and approaches. Teaming up with industry leaders is more accessible and less time-consuming than building your team of data scientists and software developers from scratch.
Check also on our blog: Benefits of outsourcing IT services.
Outsourcing data science - risks and benefits
Benefits
Access to top talent
Since data science projects are strategic to most companies, it makes sense to benefit from the best expertise in the field when building a solution designed to power business growth. Also, sourcing professionals with the right skills and expertise takes time and effort. By teaming up with a service provider, you get access to top talent in the field – often with experience in data science projects delivered to your industry.
Extra capacity and scalability
If you already have data scientists, analysts, and software developers among your staff, you might still need additional resources to build something new. Our clients reach out to us when their teams lack the skills to scale the company's operations. Sometimes hiring experienced data scientists is too slow and expensive when trying to improve your product - that's another reason businesses approach us.
Specialized tools
While companies usually invest in a limited number of data science tools, software development agencies like ours use a wide range of tools for analyzing, organizing, and visualizing data. Outsourced teams have often worked on similar projects for other organizations and developed methodologies that position data science projects for success. Our teams help companies across different sectors develop innovative ways of drawing insights from data.
Cost-effectiveness
By outsourcing data analytics and other functions, companies can save plenty of resources (time, money, staff) that would otherwise have to be dedicated to the recruitment process. Outsourcing partnerships allow building teams quickly and scaling them up or down depending on the organization's changing needs. Note that outsourced teams don't come with any overhead costs. And you can be sure that experienced companies take good care of their experts, from equipping their work station to helping them expand their skills with training.
Professional data management
Agencies that provide advanced services are usually skilled at handling their clients' data. By delegating such projects to experienced professionals, you can be sure that they implement proper and systematic management, organization, and storage of your data across various platforms. These companies know how to keep data secure – especially sensitive information regarding their clients' business operations.
Division of focus
By delegating data science and analytics to external teams, your in-house team and other internal resources will be able to focus on the mission-critical operations of your business. At the same time, outsourcing allows you to bring an entirely new perspective to your business processes. The outsourced team may reformulate your tools and processes and help take your business to the next level.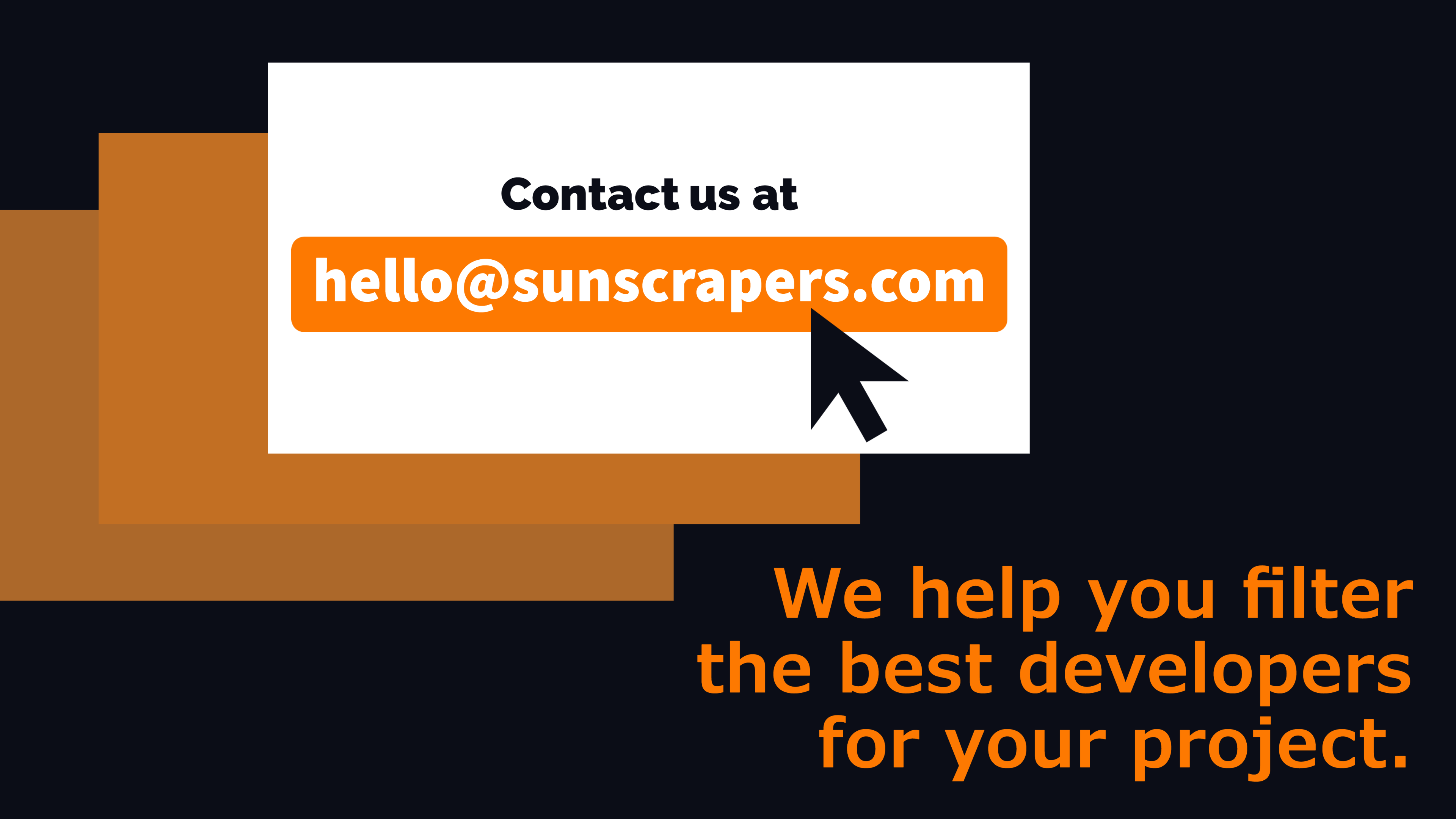 Risks
Naturally, we take a risk whenever we team up with an external provider. But by understanding the key do's and don'ts of outsourcing data analysis and other functions linked to business goals, companies can mitigate them successfully and make the most of their partnerships.
Data security
When delegating a task to an external company, organizations need to be prepared for the risk of exposing sensitive organization data. But there are many ways to ensure that the provider is trustworthy and able to keep data confidential. Do your research to pick a company that can assure the safety of your data in clear, specific steps or plans. Make sure that security measures are part of your agreement with the company.
Project management failure
Tech consulting agencies rely on reputation to keep their business going. And that's why sometimes they take on more projects than they can manage. This may lead to errors or delays. Ensure that the upfront agreement you sign with the company includes a timeline and key deadlines. Plan regular meetings with the team (or at least the project manager) to keep a close eye on the project's progress.
Communication issues
Just because you've decided to delegate a large or entire portion of work, it doesn't mean that you can sit back and rely on the team to handle it entirely. A successful partnership involves the business owner, and the consulting team is fully engaged and committed. Failure to keep up with the project may result in serious communication issues, which, in turn, will impact its outcome. You may be interested in this: Outsourcing Research and Development (R&D) Projects
How to outsource data science to a software development company
Take these steps, and you'll be on your way to securing a fruitful partnership.
Research the provider
Apart from the actions you take before launching any kind of partnership, it's a good idea to check whether you'll have a dedicated team of skilled specialists assigned to your company throughout the project's duration. Developing relationships with recently hired employees (not to mention onboarding) always takes time and effort.
Also, see whether the company has experience delivering data science projects to your industry niche. If you already have an infrastructure, make sure that the company works with your data storage systems.
Tip: Before approaching a service provider, establish the goals of your partnership. Do you want to build a tool to help you make more accurate predictions about customer behaviors? What is your key business goal or problem you'd like to address?
Have a plan
In large organizations, different departments may be delegating portions of work or entire projects to technology partners. Failing to see the big picture and consolidating the data-driven approach can seriously harm enterprises. Don't forget that the rise of data science isn't just a new technology fad. In reality, it marks a fundamental cultural change in the ways leaders make strategic decisions.
Many companies outsource only ad hoc problems like creating a predictive analytics engine or a machine learning solution to their technology partners. Sure, they will see progress once these problems are solved, but they might miss on greater opportunities to revolutionize the decision-making processes throughout the entire organization.
This is what digital transformation is ultimately all about. And unlocking the potential of data for business growth is a priority for everyone today.
Involve team members
Data science often serves to revamp processes and change work environments in multiple departments. You're looking to change the core methods by which they operate. So if you fail to include your team members in the process, you risk that the digital transformation doesn't proceed as smoothly as you wish. Change management is a key component of any project aiming to revolutionize people's work. Involving team members early also gives you this advantage: they know best which questions to ask and what kind of data they need to support their decision-making processes.
It's not a silver bullet
In reality, data science is a never-ending process of learning and optimization. Technological solutions aggregate and analyze data to produce recommendations tested through implementation. But that's not the end of it. Even if the results of the initial recommendations are satisfying, continue. To continue growing, you'll have to carry out this process many times. And that's something you should keep in mind before teaming up with experienced technology partners.
Stay involved in the process
The whole idea of a strategic technology partnership is that there's a mutual investment. So be part of the process as your project develops. Ask and arrange regular updates, meetings, and reporting. Experienced companies know how to streamline communication even if their clients are located on the other side of the globe. At Sunscrapers, we have a number of processes in place that allow us to facilitate communication between our teams and clients.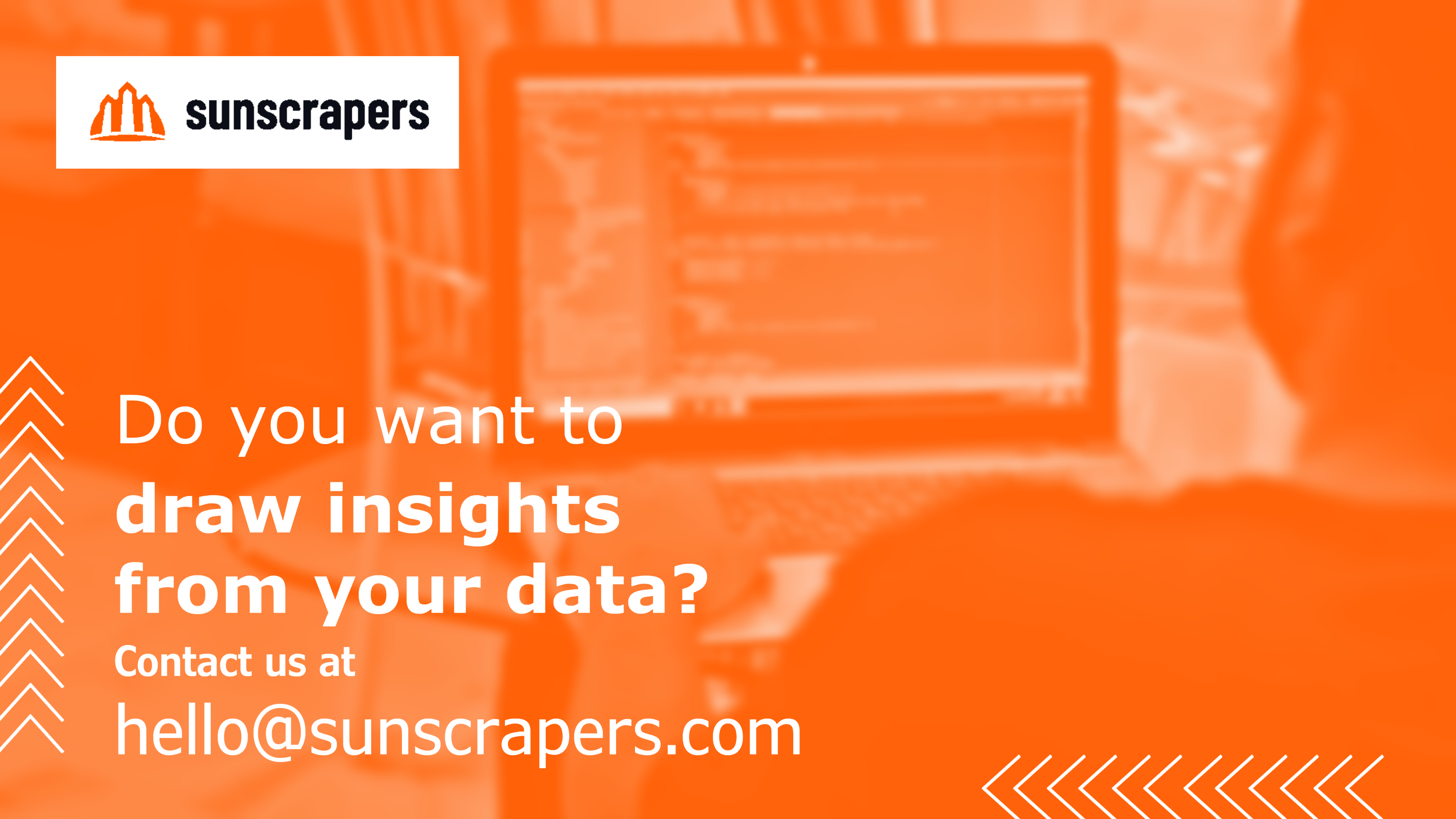 Conclusion
Outsourcing data science projects is just as - or perhaps even more - challenging than delegating other IT functions tied to strategic business goals. But by teaming up with an experienced provider, you can be sure that your project is well taken care of and developed successfully, bringing you plenty of insights to jump-start your digital transformation journey.
Contact us
Are you looking to hire a team from a data science agency to improve your processes? Reach out to us at hello@sunscrapers.com.
We help organizations of all sizes make smarter decisions and achieve strategic goals with data.