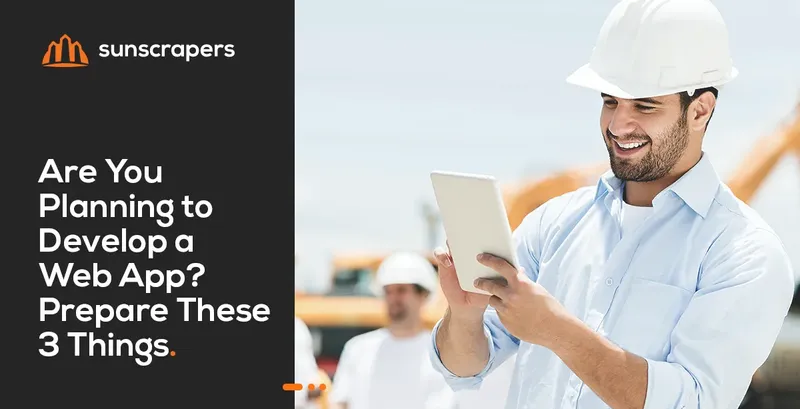 What's inside
Building an app is just the beginning of your startup operation. To run a successful business, you need to have your finances in check – and that starts with a realistic project estimation for your app. You don't want to make the critical mistake of blowing all your money on software without leaving anything for marketing and other key business areas.
Our blog aims to equip founders with knowledge and help them pick the right developer shop to bring their vision to success. In our previous posts, we talked about what a typical web development workflow looks like, what you should ask developers before teaming up with them, and how to bring a remote team to success.
Today, we're going to focus on another important topic: the essential things a developer shop needs from you to make an accurate cost estimation of your project.
Project brief for building an app
The first and most important document you need to bring to your meeting with developers is a project brief. A brief is basically a high-level description of the project where you describe:
what your app will do,
what type of problem it solves,
and how it will make money.
A good project brief outlines your business model, your competitors (similar apps on the market) and your target audience. It's also good to write down who will be involved on your side in the project (by outlining team members and roles) and what type of services you will require from the development shop – it can be anything from conception, design to development.
Naturally, a brief should also include information about your budget. If you're not sure about it, at least provide a range so that developers can suggest strategies appropriate to the expected budget.
Finally, include information about any deadlines that may influence the starting date of the project.
Functional specification
Another important document that is of great help to developer teams when it comes to project estimation is a functional specification.
An excellent functional specification includes:
A list of features, use cases, or user stories that are relevant to your app – the more you put in here, the better,
Sketches, wireframes, or flow diagrams – just anything that will help developers visualize the app and its functionalities,
A clear indication of the relative importance of features or the so-called critical path – let developers know which features are your priorities and are directly related to checking product-market fit.
Technical specification (for technical clients only!)
Finally, a technical specification is another useful document for developers who are estimating your project.
What kind of data should you include in a technical specification?
Make sure to mention any preferences regarding the technologies, frameworks, or hosting to be used during the development process. If you've got any suggestions about the architecture of the system, be sure to share them here as well.
Key takeaway
You need the right tech partner to build a functional MVP and test your app idea on the market.
Don't forget that the more information you provide to developers, the easier and more accurate will the project estimate become.
However, if it's too early for you to discuss your project in-depth, all it takes is scheduling a meeting with us – we're happy to guide our clients through the entire process during our scoping and product development sessions.