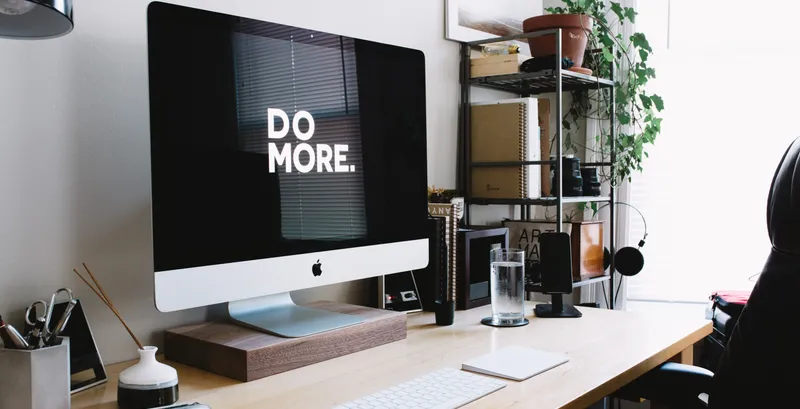 What's inside
If you want something done right, do it yourself. You hear this phrase a lot, but in business, you can't be an expert in everything. This is especially true for development projects.
For this reason, staff augmentation has gained popularity in recent years. If you are wondering what it is when to use it, and its advantages, this article will give you a thorough glance at the topic.
What is staff augmentation?
The simplest definition of this kind of cooperation model assumes expanding the existing team with additional programmers, usually working remotely. Although some employers are skeptical about remote work, a vision of gaining a specialist or even several experts in a specific programming language appeals to a growing group of entrepreneurs. It is not without significance that such cooperation may be temporary and concern only one project. Staff augmentation is a proven way to deliver a high-quality product on schedule, and this solution has concrete business benefits.
Staff augmentation benefits
The specter of the approaching deadline keeps many managers awake at night. The stakes are high, as punctuality and reliability are the foundations of a trustworthy brand. Anyone who knows the IT industry's specifics knows that implemented projects are diverse and often require a non-uniform amount of work. Solutions should be sought if your team is doing their best to complete the task as planned and the finish is still within reach. Sometimes even the most competent, experienced developers who know how to develop a product need support to complete the project on time. This is one of the exemplary situations when the most advantageous solution is to involve external programmers in the project.
So, what benefits does it come with?
Availability
In the case of internal teams, it should be taken into account that employees may fall ill, leave or be on vacation. In the case of staff augmentation, the external company must remember to maintain the continuity of work. You can always use the services of another provider.
Specialization
Finding and retaining a specialist in a given technology in your team can be very difficult. In the case of hiring programmers, however, you have access to experts from various niches almost on call.
Scalability
Developing an internal team usually requires a lot of planning and costs. However, you can get extra capacity instantly if needed with staff augmentation.
Prioritization
If you outsource tasks in which you have less experience and expertise, you will be able to use your resources more effectively on what you are most efficient at. Thus, you will optimize the disposal of your time and budget.
Staff augmentation drawbacks
You should also consider some disadvantages of the staff augmentation service.
Costs
Staff Augmentation may not be cost-effective when the project lasts longer than expected or you employ a specialist for a more extended time. "Hired" employees are usually more expensive per hour than your employees, so sometimes it's better to hire them only for specific tasks rather than long-term project.
Training
Although you employ specialists, there is still a need to train them so that they know the procedures that govern your company as well as its culture. The specialist is added to an existing team that has been working together for some time. That's why it takes a while for employees to get to know each other, learn to work together and get accustomed to the company's structure. It always takes additional time and effort.
Responsibility
Using staff augmentation, you acquire resources for your company. However, there is still a result for which you are responsible. So, the entire software development process and quality control are still on your side.
When to invest in staff augmentation?
Of course, there are situations where increasing your development team is, in practice, a better solution. Therefore, before you decide to use staff augmentation, you should be sure that such fix is profitable in your case. Here are a few factors that may determine whether outsourcing developers will be a good alternative .
No time for development work
Software development can be very time-consuming. If you have an in-house development team, they probably already have a lot of important work. Numerous projects require a quick response, so expanding an in-house team will not be optimal in such situations. Staff augmentation will prove to be the best solution for such scenarios.
Lack of experience and expertise in a given technology
If you care about the quality of your programming project and you find it challenging to find the right specialists, using external services will be a good choice. Expanding your team gives many benefits, but it is not always possible, considering time and money issues. If, for example, your employees have some rudimentary knowledge of the required technology, you risk poor project quality. By hiring experts, you will reduce the costs associated with quick and intensive training of your team and potentially gain a better quality of the solution delivered to the client.
Financial issues
Of course, each case should be analyzed individually. As said before, if you care about implementing a long-term and key project, in retrospect, it may be more profitable to create and expand your team. However, outsourcing development tasks is much more financially advantageous in many other cases. In the case of hiring programmers, you do not have to consider additional costs like insurance, sickness, holidays, or training. You also don't have to worry about recruitment and administration costs. All these factors contribute significantly to the high cost of maintaining in-house specialists.
What about safety?
This is one of the main elements that raise concerns before deciding on staff augmentation, especially when a project is confidential and requires stringent security rules. However, some procedures guarantee the highest level of cooperation. The security strategy assumes the appropriate adjustment of technological systems and the creation of a tight infrastructure. The most important component is the high competence of the staff augmentation partner, who puts information security first. The latter is evidenced by specific documents that regulate cooperation. The guarantee that information and technologies will not get outside the team and the company is an agreement that includes an NDA. It is a binding document - it has the same value as an employment contract with a full-time programmer. In addition, it obliges the business partner's specialists to maintain complete confidentiality. Another confirmation of reliability is the security certificates a business partner should have.
Summing up
Currently, the demand for highly qualified programmers is growing rapidly. Companies decide on new projects with increasing intensity, and there are more and more ideas and opportunities. At the same time, the staffing needs and the possibilities of permanently acquiring specialists are relatively low. You must be aware that the economic and market situation can change dynamically. Unsurprisingly, a responsible company doesn't want to expose itself to long-term costs, especially regarding competencies that are needed only for some time. Team augmentation is an option worth considering to get out of this situation. The most important thing before choosing the perfect solution is carefully looking at your company's current and future needs.
Contact us
Get in touch with us if you need help selecting a suitable working model for your business. We help companies from different industries meet their technology needs with careful planning and choosing the most appropriate working models.
Reach out to us at hello@sunscrapers.com
Read more