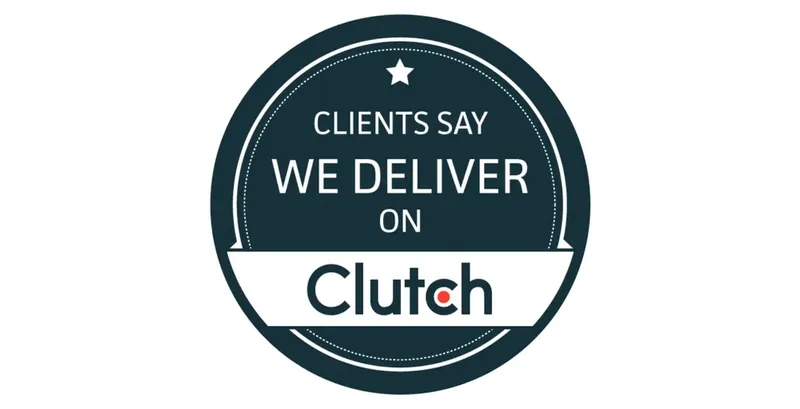 Trends in technology are always changing, and businesses need to keep up if they want to succeed. For non-technical founders, this can be a particularly challenging aspect of running and growing a company.
However, the importance of innovating and responding to consumer trends in websites can't be overlooked. At Sunscrapers, we work hard to help businesses keep up with the changes that matter most in development, design, and UX.
Recently, our clients have returned the favor, by helping us keep up with the trends in B2B decision-making. Their support has recently helped us rank among top web developers in Poland.
Clutch supports B2B decision-makers as a ratings and reviews platform that covers development, marketing, and advertising agencies. Their research already includes 7,000+ firms across more than 500 research segments, and it announces the leaders of each segment in the form of a Leaders Matrix.
Each company involved in Clutch's research is evaluated on the same complex research methodology and (more importantly) receives client feedback through Clutch's extensive reviews process.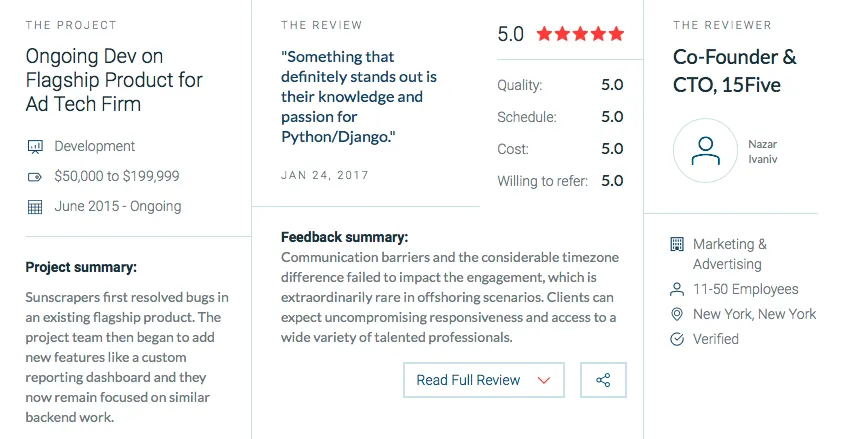 So far, Sunscrapers has received a 4.9 (out of 5) star score on our profile. Here are some of the best comments our clients left on our profile:
"Project management is one of their strengths. I'm not a programmer, so I can't speak to their coding skills, but I do know that we have great communication. I've also been impressed with their planning skills."
"Sunscrapers treats my product as their own. It is helpful to hear what their developers' think about how we can work with the available budget in order to deliver the best solution at different stages of the project. They are supportive and analytical…. Not every software house has this type of attitude. Many of them just want to deliver whatever they're told without taking the product's potential success into consideration. Sunscrapers questions my decisions about the product and makes me feel like I'm not alone. We've worked together to create the best solution."
"Sunscrapers' services are incredibly well-made and reliable. We put our names on these products, so being able to trust them to present high-quality deliverables has pleased me time and time again. We've gotten to a point in our relationship where larger projects seem less daunting, and I'm comfortable that Lukasz can deliver accurately. This trust empowers me to expand the company and offer services I may have struggled with otherwise."
Every great project starts with a great client-relationship, and we're proud to have achieved excellence alongside our partners. As we continue to work with Clutch and hear client feedback, we're excited to see what our clients highlight about our work together.