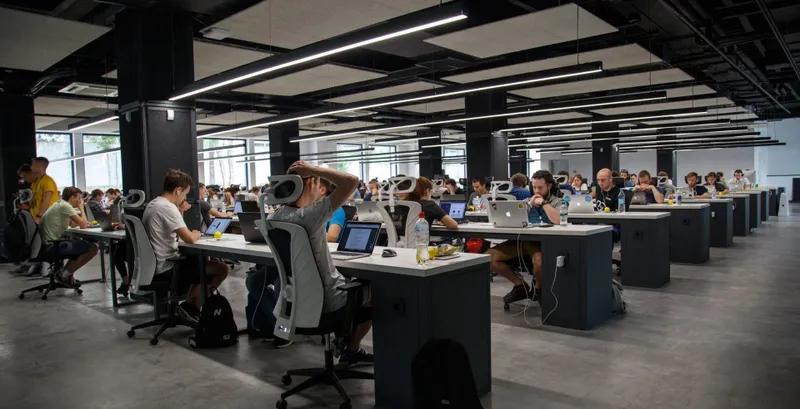 What's inside
Having the right people on board is essential to the success of any business, from startups to multinational corporations. Hiring the best talents is one of the most challenging tasks, and every local talent pool has its limitations. What if you have some technical staff in-house and need some extra skills, but you don't want to outsource software development completely? You can still benefit from a partnership with an IT company and pick the extended team model.
At Sunscrapers, we have successfully set up a number of extended teams for our clients in Europe and the US. We know how to make the extended model work for startups, SMBs, and enterprises to generate the best results.
Here you can check out how we cooperate with companies from NYC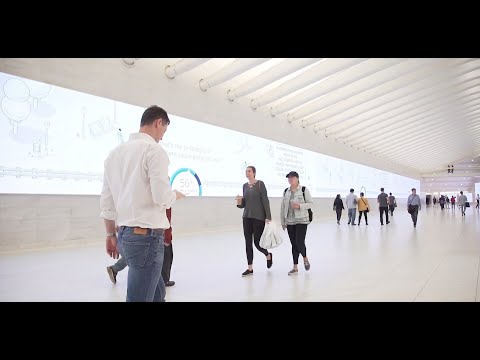 To help you navigate this incredibly productive outsourcing model, here's our guide to setting up extended teams with best practices and tips for success.
But first, what is an extended team?
An extended development team is a team which is not project-based. It means that once the project ends, it's not discontinued. It's more like ongoing cooperation between the core in-house team and the external (sometimes even offshore!) extended team.
It's hard to give a more precise definition of this model because different software development providers offer different variants. However, extended teams have a few defining characteristics that distinguish it from other outsourcing partnership models:
The extended team doesn't replace the in-house team – the idea is to augment the internal team with specific skills and expertise. The principal business and technical competency is located in-house. The extension team operates externally to fill a skill gap at your organization.
Responsibility for the work is distributed among all the team members. You can be sure that the members of the extended team are just as invested in the process of building your product as your in-house team. They merge with your company and align with your culture to deliver the best work.
You retain full control. The external and internal teams function as a single unit. You can be sure that there's constant, direct communication between all the team members.
Are you thinking about outsourcing?
Check out 6 tips for coordinating internal and external development!
Get the free outsourcing ebook today!
Why hire an extended development team?
Here are some key benefits of the extended team model that make it such a popular form of outsourcing cooperation.
Access to top talent
By bringing in engineers provided by a software development company, you get to expand your talent pool and take advantage of resources that would otherwise remain out of your reach. And it's not only about talent, but the right environment. The best providers do everything to nurture these developers.
For example, at Sunscrapers we invest in the professional development of our engineers by offering them a "growth budget" they can use to take courses, buy books, and participate in conferences. We also organize internal weekly tech presentations to help our developers gain new skills. Our projects allow them to face the challenges of multiple industries - and that's another factor that accelerates their professional growth.
Scalability
It takes only a couple of weeks to set up an extended team – as opposed to months when you decide to hire locally. After the team is assembled and starts working on your project, you can quickly scale it up or down depending on your project requirements.
For example, we started working with an NYC-based company 15Five by providing them with 1 developer. Four years later, the extended team counts 5 full-time developers who help the company achieve its goals day after day.
**See more details about our cooperation with 15five!
**
Here's another example:
We have been collaborating with a London-based advertising company Verve for a while now and always matched the team size to their needs. In the beginning, we provided them with 4 developers. We then reduced the team to 2 engineers in September and in March 2019, we increased the team to 6 people.
Control of the hiring process
Another significant advantage of the extended team model is that you can participate in the hiring process right from the start. Looking for developers? We provide vetted candidates our clients can screen and interview to make sure they're the right skill and culture fit. If the client has specific needs, we can build a team of experts from scratch. It's critical that the extended team members integrate smoothly with your core team – and putting the power in your hands is the best strategy to make that happen.
Easy setup and operations
Expanding your team with a provider like Sunscrapers means that you'll be avoiding all the hassle that comes with onboarding, setup, and operations. Your technology partner manages all of that.
For example, if you partner with us, you can be sure that your team members work from a comfortable, well-equipped office and have everything they need to perform great in your project. We also provide our clients with a management framework that helps them to monitor and coordinate the work of engineers.
Flexibility in management
Since the extended team will become part of your organization, you can manage team members as you like. You can rely on direct communication with them; there will be no intermediaries between you and your developers. That helps to maintain project momentum – you can let developers know about issues directly, and they will start working on them immediately. At Sunscrapers, we often assign a project manager to an extended team who acts as the process guardian and makes sure that everything works smoothly from our end.
Transparency in resource allocation
When augmenting in-house teams with external experts, you simply agree on a fixed monthly fee that covers the salaries, operational expenses, bonuses, and other costs. That makes it easier to plan your budget in advance and keep track of your spending.
If you want to retain control over the development process and introduce the skills you lack in-house, the extended team model is for you.
Adaptability
When cooperating within the project model, we are responsible for the entire software development process. We have a battle-tested process that guarantees high efficiency in the implementation of such projects.
But every organization is different. the extended team model allows connecting technical expertise to the client's unique processes.
We assign a project manager who coordinates the developers' onboarding process, helps in mapping processes, tools, workflows, routines and assists the development team in adapting to the specific mode of working together with the client's team within his organization.
How to set up an extended team?
When hiring an extended team, the provider will make sure that every step of the process works for you (at least we do that at Sunscrapers).
1. Planning
Every cooperation starts with planning on your side. Consider the scope of your project and the skills it requires. Do you have in-house resources to fill these knowledge gaps? Which skills would you like to source externally? We often help our clients in performing that type of initial analysis. We first analyze the development needs and internal processes to create a suitable team for you.
2. Candidate screening
Based on that analysis, we will present you with candidate profiles that have the technical and soft skills for your project. These candidates are our employees who have passed our strict recruitment process (BTW, only 3% of candidates do!). That's why you can be sure that all the candidates have been vetted and have the skills you're looking for. If we provide you with candidates who aren't part of our company, we will always let you know about it.
3. Team onboarding
Once you pick the candidates, it's time to assemble and onboard your team.
Since the extended development team becomes an integral part of your in-house staff, it needs to follow your internal processes. We provide extra support with an assigned project manager who acts as a process guardian.
We also help our clients to allocate responsibilities within the team in a way that plays to developers' strengths and ensures they're invested in the project. An extended team also needs to know what you complete software development lifecycle looks like.
The onboarding process helps to synchronize the extended development team with your practices, methodologies, and culture. We help our clients set up efficient workflows and pick the best collaboration tools to connect the two teams.
4. Scaling
When project requirements change, we can easily accommodate that in the extended team model. We can grow the team by adding new developers or dissolve the engineers you no longer need (because they were hired only to implement a specific feature).
Hire an on-demand development team
The extended team model brings a massive advantage to companies looking for top skills and expertise. Team members get to collaborate closely with one another and optimize internal processes in time, helping your business operate even more efficiently.
This model of cooperation has it all: it's transparent, flexible, and reliable.
Need more information? Read also: 5 questions you need to ask before hiring a development team
Are you looking for extra staff to augment your team? Get in touch with us; we have successfully set up scalable and efficient development teams businesses worldwide.