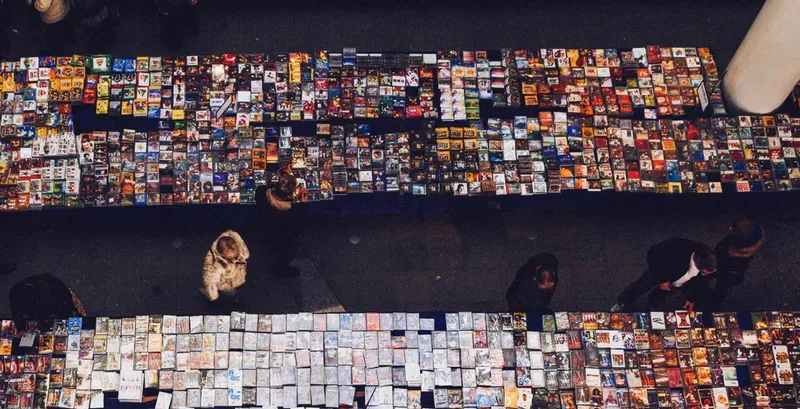 What's inside
Key Questions Answered in This Article
How can I find a developer?
Where can I find a developer for hire?
How do I find a developer for an idea?
What are the pros and cons of each option?
There comes a moment in a company's lifecycle when the existing team of developers is proficient and thriving, but there aren't enough members to execute a project effectively. When in-house recruitment becomes a challenge, additional support might be urgently required.
You might ask, "How can I find a developer?" or "Where can I find a developer for hire?" Perhaps you're wondering, "How do I find a developer for an idea?".
Let's delve into a few viable options and their pros and cons to answer these questions.
Recruitment Agency
The first option is the recruitment agency that can be the additional support for in-house recruitment. Although hiring can still take more than a month, it's probably the fastest option for getting help.
The additional advantage is knowing all the associated costs upfront (agencies are transparent with their pricing), which can help predict the necessary budget. What's more, many recruitment agencies work in a "success fee" mode, which means that you only pay for the staffed position - which decreases the risk of spending money without hiring anyone.
On the other hand, the agency's remuneration can be quite high. It depends on the country, but usually, a commission that varies around 10-20% of the candidate's annual salary is a standard.
You also need to remember that the agency is helpful in the preliminary selection of candidates, but after that, their job is over. You are left to conduct technical interviews and final responsibility for making the best choice.
Why cooperate with the recruitment agency?
HR recruitment agency might be the best option when you need to increase your recruitment pipeline fast, your budget is quite big, and you're looking for someone to join you directly in your office.
Freelancer
If you're wondering, "Where can I find a developer for hire?" freelancing platforms might be the answer. There are many ways to find a perfect contractor - you can try networking or searching portals such as toptal.com or upwork.com that collect experienced freelancers. The recruitment process of a contractor can be faster than with in-house recruitment. Also, existing databases of candidates make checking their backgrounds easier. It's more complicated with in-house recruitment - every time, you have to ask for references from past employers. Moreover, freelancers usually have lots of experience and different skills because they change projects quite often.
There are some significant cons of hiring freelancers, though. Their availability is a big issue - they may work on a few projects simultaneously or even disappear when they find a full-time job elsewhere. It is also your responsibility to manage such a person and do check-ups. You need to be sure that a freelancer is constantly connected with the team and knows what to do. Also, the costs of hiring a local contractor are quite high. And yes, remote contractors can be cheaper, but the disadvantages mentioned above can grow into serious issues.
Last but not least - a freelancer's loyalty is relatively low. When the project ends, a freelancer disappears from the team together with all meticulously gathered knowledge and know-how. With the following contractor, you must start onboarding and training again.
So when it is good to hire a freelancer?
Hiring a freelancer might be a good option when you need support for a short period of time - a few weeks up to a few months. It's also easier when your project's tasks are fully described, and new developers don't need long training before they become productive.
Local Software Shop
For those wondering, "How do I find a developer for an idea?" local software shops can help transform your concept into reality. Cooperation with a local software shop is an excellent option because of the stability of such a partnership. Those companies hire many employees, making them elastic about developers assigned to your project. Usually, the quality of their work is high because of their competencies and track record. Also, some firms are like one-stop shops - they have extra competencies so you can carry out your project only with them. Strategic planning? Market research? Design and UX? They can help you with almost anything you need.
But the biggest and usually the most disqualifying issue with the local software shop is the price of the cooperation. It's the most expensive option mentioned above - agencies in the big US cities can charge even $200 per hour!
OK, when it's a good option?
A local software shop might be the way to go if you have a standalone project that can be developed parallel to your current work (such as systems maintenance, bug repairs, and customer service requests). It's also a good option if you would like to work with a partner with broad competencies, not only software development. Finally, this option will also work if you have an IT department within your company (because you don't need it!) and you can implement a project through external partners.
Remote Software Shop
Another solution for "How do I find a developer for an idea?" could be remote software shops. It might be the best option if you are looking for a reliable, solid, and experienced partner, but your budget is not limitless. In addition to the advantages listed in the previous paragraph, you can access talented people worldwide. There is a huge competition for the best talents in a local market, so extending your search area may help. With a remote dev shop, you have an excellent opportunity to build long-term cooperation - lower costs allow you to set up a sustainable arrangement without worrying about optimizing costs in the future. At Sunscrapers, for example, we can set up dedicated teams for our clients, similar to opening an actual remote office.
The disadvantage of this solution might be the lengthy process of singling out the best software shop from many available options. It's essential to conduct the process carefully and comprehensively because many companies of questionable quality are better to be avoided. That's why you must be 100% sure that communication with the chosen partner and his workflow will not cause problems. Also, you need to remember that distance might make things more complex – with remote work, everyone must put in a little more effort.
When to cooperate with the remote software shop?
It's simple - if you're looking for a long term solution while keeping your budget on a reasonable level. And when you are not afraid of trying out a remote partnership.
Conclusion
In today's digital age, finding the right developer or team to bring your vision to life is crucial. While numerous avenues are available, choosing a path that aligns with your project's scope, budget, and time constraints is essential. Each method—whether a recruitment agency, freelancing, a local software shop, or a remote software shop—has unique advantages and challenges. Making the right choice often boils down to your business and project's specific needs and context.
While the decision might seem overwhelming, remember that experienced partners in the software development landscape are ready to assist. Companies like Sunscrapers have a proven track record and can be valuable allies as you navigate these choices, ensuring your vision is realized to its fullest potential. Whatever route you choose, prioritize understanding, clear communication, and mutual alignment to ensure a successful collaboration.