What's inside
Hiring an external software development team can be tricky. Before the age of remote developers, powerful online tools and high-speed internet, the answer to a question of where I should look for a development team was pretty obvious - locally. Constantly evolving technologies and shortage of highly skilled devs combined with growing salary expectations in some geographical regions affected many companies and forced them to review and extend their hiring and outsourcing strategies. 
Presently we have three terms (Nearshoring, Offshoring and Onshoring) with similar business strategy and process, but each applies to a different situation or business requirements. The terms are very popular and highly visible, especially when you google phrases like "dedicated software development team" or "hire developers". 
To help you understand what type of software team is a perfect match for your expectations and requirements, let us explain what the above terms mean.
What is nearshoring?
Nearshoring is a form of business outsourcing to a neighbouring country. This form of cooperation is beneficial for companies and clients who want to cooperate in a similar time zone or wish to avoid significant cultural differences and look for fast and cost-effective travel options.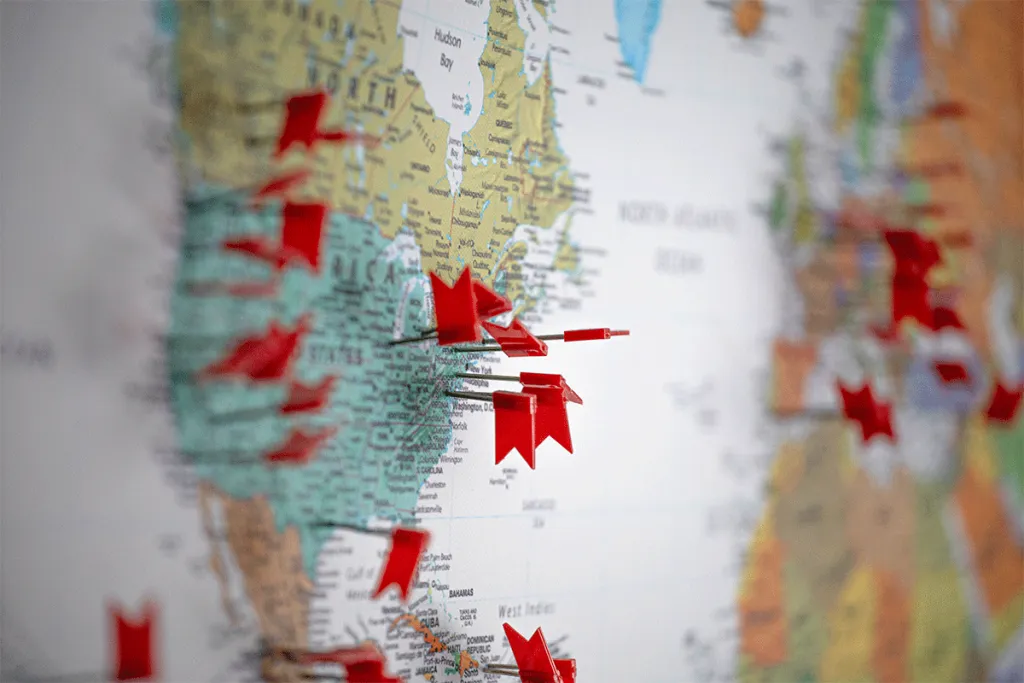 What is onshoring?
Onshoring refers to relocating a business or finding a business partner in a lower-cost location inside the same country. Companies choose onshoring if they are afraid of potential cultural differences or unusual tax policies.
Offshore software development
Offshoring happens when a business or services relocate to another distant country (usually not on the same continent).. Offshore software development gives business owners access to highly qualified IT specialists for a reasonable rate. With a professional and competent offshore software development company, clients do not have to worry about IP Risks or communication issues. An experienced software development company should have years of experience cooperating with foreign clients and has excellent procedures to prevent an IP leak.
Best offshore software development countries
Following rankings of software, mobile app and web developers on websites like Clutch.co we may distinguish the following countries as top 3 places to find the best offshore software development companies:
Poland - year after year, the number of IT professionals grows on the Polish market. Software development companies from Poland are a reliable choice. Together with their extraordinary skills, knowledge and being open to other cultures comes excellent English literacy. 
Learn more about why it is a great choice to outsource in Poland?
Argentine - the entire South America is experiencing growth in software development. Argentina is one of the countries with the highest number of tech talents.
Bulgaria - with its modern IT infrastructure and a large number of developers, Bulgaria year after year gets higher in rankings of places where business owners outsource their projects.
TLDR Offshoring vs Nearshoring vs Onshoring
It seems like the distance between you and a software company may still be a key factor. But in the digital age of dedicated developers teams and high-speed internet, it should not be crucial. 
We have prepared a quick TLDR guide for you, which will help you understand the differences between offshoring vs nearshoring and onshoring:
If an American company outsources a project to Poland, we call that offshoring.
If a Norwegian company outsources a project to Poland, we call that nearshoring.
If a company from Krakow outsources a project to Warsaw, we call that onshoring.
Are you ready to start your offshoring or nearshoring journey? We are more than happy to help you with the walkthrough of the entire process. Find out more today!
If you need additional information about hiring developers, check our other articles from the Hiring Developers series: 
Hiring Developers – Offshore vs Nearshore Software Development
Python Outsourcing - A Short Guide for CTOs and Technical Managers