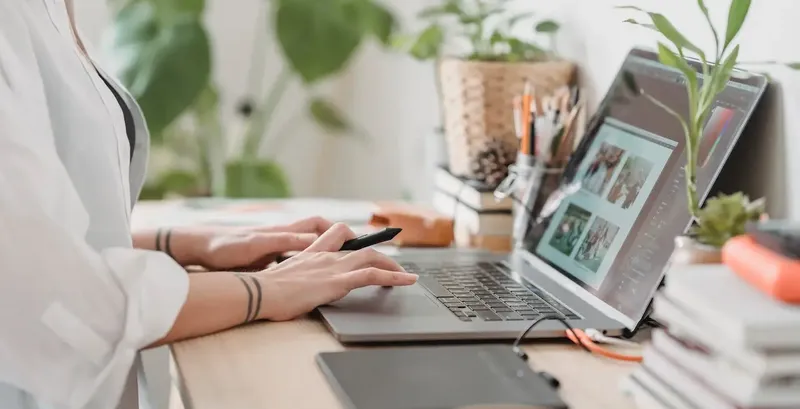 What's inside
Technology is an omnipresent force steering every aspect of operations - from software development to strategic planning. However, the digital landscape can be intimidating, especially for firms with limited resources. As businesses move towards digital transformation, a Chief Technology Officer (CTO) is critical in guiding this journey.
For companies unable to invest in a full-time CTO, an innovative solution has emerged: a CTO as a Service (CTOaaS). To understand this service, read our article, "CTO as a Service: An In-depth Look into How It Works".
With providers like Sunscrapers offering such services, business owners can avail of strategic tech leadership without the financial commitment of a full-time hire. But what role does a CTO or a CTOaaS play in digital transformation? Let's delve into it.
Understanding Digital Transformation
Digital transformation involves integrating digital technologies into all business areas, fundamentally changing how it operates and provides value to its customers. It's not just about digitizing operations but leveraging technology to innovate, optimize business processes, enhance customer experiences, and fuel growth.
In this context, a CTO becomes an instrumental force, steering the strategic tech direction, managing tech-related risks, driving innovation, and ensuring the successful deployment of digital technologies.
Role of a CTO in Digital Transformation
A CTO's role in digital transformation is multifaceted and can significantly influence the success of the transformation process.
Below are the key responsibilities of a CTO in digital transformation:
A CTO shapes the tech strategy to align with the company's broader vision and goals. In a digital transformation context, this could mean identifying and prioritizing the digital technologies that will deliver the most value, devising a roadmap for their deployment, and ensuring these technologies are effectively integrated into the business processes.
Managing Tech-related Risks
Digital transformation often involves venturing into new tech territories, bringing along potential risks, especially cybersecurity. A CTO plays a crucial role in identifying these risks, implementing robust security measures, and formulating a comprehensive disaster recovery plan.
A key aspect of digital transformation is adopting innovative technologies to gain a competitive edge. A CTO encourages a culture of innovation, staying abreast of emerging technologies and identifying opportunities to leverage them for business growth.
A CTO manages tech teams, ensuring they have the skills and resources to implement the digital transformation strategy. This role includes fostering a culture of continuous learning, managing relationships with third-party tech providers, and ensuring all tech activities align with the business's needs and standards.
Communicating Tech Initiatives
A CTO must effectively communicate the benefits and risks of tech initiatives to stakeholders. They must translate complex tech concepts into terms non-technical stakeholders can understand, enabling informed decision-making around tech investments.
The Value of CTOaaS in Digital Transformation
By offering expertise on demand, economic efficiency, scalability, and a fresh perspective, a CTOaaS can fulfill the same roles as a full-time CTO, guiding through the digital transformation journey and ensuring they reap the maximum benefits from their tech investments. To delve into a comprehensive list of benefits CTOaaS offers, check out our article "The Benefits of Hiring a CTO as a Service for Your Startup".
To harness these benefits, choosing a CTOaaS provider with the necessary skills and qualities, including technical expertise, strategic thinking, leadership skills, and an understanding of regulatory compliance, is vital. To learn more about what to look for in a CTOaaS provider, read our article "What to Look for in a CTO as a Service Provider".
Identifying the Ideal CTO or CTOaaS for You
Now that we understand the role and value of a CTO and CTOaaS in digital transformation, it's crucial to identify the right tech leadership for you. Here are five key signs of a competent CTO or CTOaaS:
They should clearly understand how technology can support the company's vision and strategy. They should be able to create and communicate a technology strategy that aligns with the business goals and drives digital transformation.
Business and Technical Acumen
They must understand the latest technologies and how to apply them to drive business results while also understanding the company's operations, industry trends, and the competitive landscape.
Digital transformation involves significant change, and your tech leadership needs to be adept at managing this. They should be capable of leading the organization through change, addressing resistance, and ensuring that everyone understands the benefits of the transformation.
Collaboration and Influencing Skills
Your tech leadership must work closely with other executives, stakeholders, and team members to ensure the success of digital transformation efforts. This requires strong collaboration and influencing skills and building and maintaining relationships.
They should always be forward-thinking, focusing on emerging technologies and trends that could impact the business. They must be able to think strategically about the future and guide the organization's technology investments accordingly.
Remember, whether you're hiring a full-time CTO or a CTOaaS provider, these qualities can make all the difference in ensuring your transformation project's success.
Wrap up
In conclusion, whether fulfilled by a traditional CTO or a CTOaaS, the CTO's role in digital transformation is critical. By effectively managing tech strategy, mitigating risks, fostering innovation, leading tech teams, and communicating tech initiatives, a CTO enables companies to navigate the complexities of digital transformation.
In this era of rapid technological advancement, having strategic tech leadership, be it a full-time CTO or a CTOaaS, is not just an advantage; it's necessary for companies aiming to stay competitive, innovate, and grow. A strategic, forward-thinking CTO provider can turn the daunting digital transformation challenge into an exciting growth and innovation journey.
Contact us
As you embark on your digital transformation journey, consider the invaluable role a CTO could play in navigating the technological landscape. With the right tech leadership, you can streamline operations, spur innovation, and set your business on a path to sustainable growth. So, don't wait. If hiring a full-time CTO seems beyond your current resources, explore the flexible, cost-effective solution of a CTOaaS. [Contact us] today and discover how our services can catalyze your digital transformation. Your journey towards technological innovation starts with one step. Take it now!
TL;DR
A Chief Technology Officer (CTO) is crucial for guiding companies through their digital transformation journey.
Key roles of a CTO in digital transformation include setting tech strategies, managing risks, driving innovation, and leading tech teams.
CTO as a Service (CTOaaS) provides an efficient solution for companies unable to hire a full-time CTO, offering on-demand expertise, scalability, and a fresh perspective.
Traditional CTOs and CTOaaS are vital for businesses to effectively navigate the digital landscape, optimize processes, and fuel growth.
Companies should consider leveraging the benefits of CTOaaS for their digital transformation endeavors.