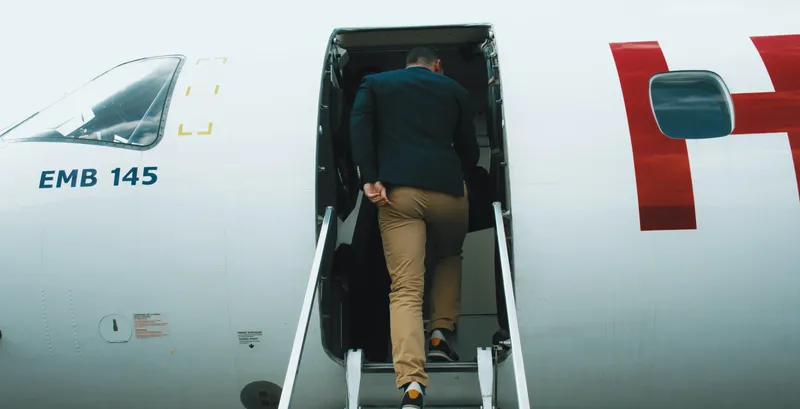 Onboarding is a process of integrating a new employee into an organization familiarizing them with its culture, policies, procedures, and tools. It typically involves orientation sessions, training, and introductions to key personnel, among other activities. The goal of onboarding is to help new hires become productive and engaged members of the organization as quickly as possible.
At Sunscrapers, the first day of work sets the tone for an employee's entire time at our company. That's why we pay extra attention to fine-tuning our onboarding process and continuously gather employee feedback to learn what works and what doesn't. An excellent onboarding process ensures that new team members are productive from day one, but it's so much more than that. It also helps to create a welcoming atmosphere at the office and break the ice with other team members.
So, What Does the Onboarding Process Look Like at Sunscrapers?
Pre-onboarding activities
Our onboarding process begins before the employee arrives at our door. We use HelloSign to avoid all the hassle of signing and scanning documents. With Dropbox Sign, the employee can sign the contract with one click.
The new team member will get an email with all the essential information from us before their first day at Sunscrapers.
We always let the employee know how the first day will look, so they can prepare for it and feel more comfortable when they join the team.
Welcome pack
Aside from preparing the workstation and making sure that all hardware is in place before the new employee arrives, we also greet new team members with our special welcome pack, which includes some fun and useful gadgets to help the team members celebrate their first day of working at Sunscrapers.
Administration onboarding
At Sunscrapers, remote work culture has been close to us from the beginning. Although we work in distributed teams daily, we always start the first day of a new employee with onboarding in our office in Warsaw. Such a face-to-face meeting at the beginning of the project is significant in building a friendly, long-term relationship and allows us to start working with a person, not just with a moving image in Meets, or worse, in Teams.
The first element, right after the obligatory coffee, is the administrative part. It focuses on introducing a new employee to our tools (Asana, Google Docs, Calamari, Harvest, Slack, etc.), routines, settlement methods, invoicing, reporting holidays, etc. Besides, our administration specialist provides valuable information and helpful tips, especially at the beginning of working together.
HR onboarding
One of our HR team members carries out the shortest part of the onboarding process. It focuses mainly on recalling the most important practices regarding cooperation, and the further flow of "employee care" is also discussed.
We usually like to hold short wrap-up meetings after day one and day seven to ask new team members about their experiences and make sure they have everything they need to feel comfortable at Sunscrapers.
But our catch-ups continue after the first week. After entering their calendar, each new employee will find invitations to cyclical meetings with their buddy - successively after a month and every three months.
Such sessions usually last 10-20 minutes. They are aimed at checking if the project and development of a given employee are going in the direction assumed at the beginning of cooperation or if additional actions and improvements are needed. We care about building mutual trust and honest conversations with our employees, so we encourage them to transparently share their observations, opinions, and feelings at every stage of cooperation.
Precisely the same meetings are held with the clients and the team with which our developer works. We collect feedback from their closest associates and managers during such a meeting. Then we share this feedback transparently with the developer during our catch-ups - we believe that substantive and honest feedback helps us all grow and develop in the right direction.
Project onboarding
Once the general onboarding is finished, we proceed with detailed project onboarding. The technical team then takes over and helps new team members learn about the tools and technologies used in the project. All that's left is assigning specific onboarding tasks for getting familiar with the existing code base - and the job is done!
Conclusion
In conclusion, the onboarding process at Sunscrapers is a comprehensive and well-structured program designed to help new hires integrate seamlessly into the organization.
From the initial welcome session to ongoing training and mentorship opportunities, our company prioritizes the development and success of its employees. By emphasizing open communication, team building, and a commitment to continuous improvement, Sunscrapers ensures that new team members feel supported and empowered to contribute to the company's success from day one. Ultimately, the Sunscrapers onboarding process is a key element of the company's culture and helps to build a strong foundation for long-term success and growth.
Check our https://sunscrapers.com/careers/#job-offers and contact us if you have any questions!