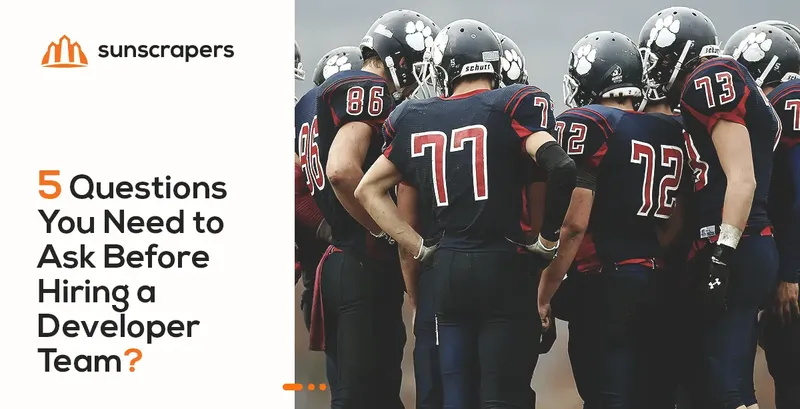 What's inside
It's hard to build a process that helps developers reduce the number of errors and accelerate the speed of delivery.
But we managed to do that by having two developers work together on one piece of code. Many developers believe pair programming to be one of the most helpful things at their job. But for others, it doesn't make sense at all.
Here are 4 reasons why we think pair programming is a great method for development teams to take their process to the next level.
You get a new perspective on the problem
Did you ever get stuck at exceptionally challenging parts of your code that even your rubber duck couldn't help you with?
Pair programming will bring in someone new who will look at the problem from an entirely different perspective. A coding partner might come up with a brand new solution in a matter of minutes, helping you avoid wasting time on fruitless thinking.
Coding with someone else will also increase your productivity and develop a more creative approach to solving problems.
Pair programming helps to avoid simple errors
Small code mistakes happen to everyone, but dealing with them can be annoying and time-consuming.
A small error is often difficult to spot if you scan the code yourself. That's when the coding partner comes in! The second pair of eyes will notice mistakes instantly. It's a real lifesaver for your time - and your eyes!
You learn faster
Introducing a new team member to a project or teaching them a new language is often difficult and time-consuming. Pair programming is a perfect remedy – it allows to teach and learn faster than any other method!
Onboarding new team members is way easier when they're paired up with developers who have more experience and solid skill set. Pair programming also means that you can streamline the process implementing new features, and that's critical to every project.
Pair programming helps to develop soft skills
We believe that soft skills are key in a developer's work.
Coping with tough situations under the pressure of time or getting along with new clients can be tough. You might be the most talented person under the sun, but if you don't know how to deal with others or react to unexpected delays, you'll never make it as a developer.
Pair programming comes to the rescue to those who deal with social or communicational problems. Coding with a partner is an opportunity for learning how to cooperate and communicate with others. It allows acquiring interpersonal skills that are critical in teamwork.
You'll become a better teammate and a better developer!
That's why we implement pair programming at Sunscrapers regularly. All it takes is grabbing a partner, preparing a nice spot at the office, and letting it roll - together!
Naturally, pair programming is not for everyone. But you can't deny its advantages. If you think pair programming might benefit you, don't hesitate to try it. If you know that it's just not for you – that's cool! Just make sure to do code reviews with your team regularly.