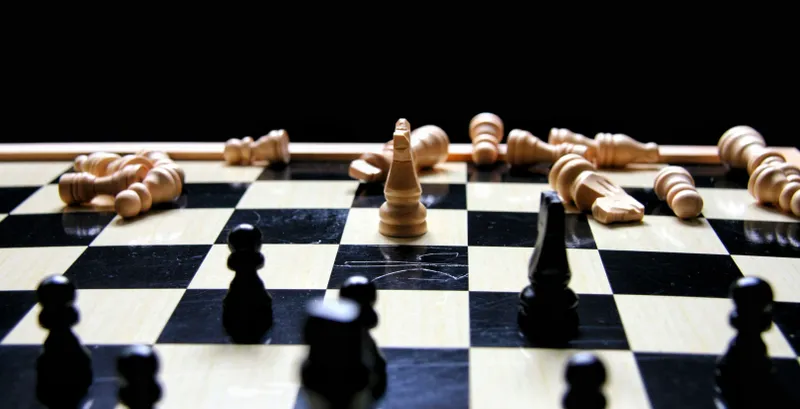 What's inside
It might come as a surprise, but in its essence, product launch and product development are very similar. In fact, the two are tightly woven together. And that's sometimes a little too much for founders who struggle to finish one task after another, at some point losing a broader view of their product. There are so many things that require their attention that it's easy to forget about overall goals.
That's when founders can make mistakes that may have a significant impact on the success of both their market launch and their product itself.
Here are 5 critical mistakes many startup founders make during the market launch that derive from problems that were already part of the product development process.
The product that doesn't solve a problem
That's the primary reason why so many startups fail today. Relying on your preferences, taste, and beliefs rather than measurable data about your target audience is a grave mistake. You not only risk burning through your budget but also failing to learn what caused the misery of your business in the first place.
Many founders fall into this trap:
They somehow manage to ignore that their expenses are growing and profits are minuscule. They keep on going even though they know that it's not worth it because they believe in their product. The trouble is, they're the only ones out there who want to buy it.
They could have checked it right at the beginning of their product development cycle.
Too few early adopters
The best of product launches looks like a snowball.
As you slowly build a database of users who get to test the new releases of your product before it hits the market, you get to develop a loyal client base who will help spread the word about your product when you finally release it.
That's why it's essential to provide early adopters with bonuses and inspire them to become part of your product development process. By not paying attention to the opinions of these early adopters, you automatically reject their support during the product launch. Also, you risk releasing a product that hasn't been tested by anyone — which is another problem!
Lack of proper validation or MVP
"I'm sure everyone will buy that!", many founders believed — only to later find out that users aren't, in fact, buying anything.
Even if your product solves a particular problem, you might still not be clear enough about its benefits when communicating with your target audience. By testing your product right from the start and engaging your target community, you'll quickly boost the UX and eliminate mistakes that you just aren't able to generate on your own.
Your support team is too small
So you've had a great start, and your product got a lot of positive feedback and attention. But as your user base grows and people start asking questions, you might find yourself struggling to provide them with the proper response.
If your social media channels are overflowing with comments that you're simply unable to handle by yourself prepare for trouble.
As people wait, they start to get nervous and what seemed to be a success might quickly become your worst nightmare. That's why it's smart to develop a support team before the launch and have a few extra people on hand just in case your product is a huge success.
Your product contains errors
And I mean all kinds of errors. It can be technical mistakes or typos in your content. You can't have any of that. If users notice them, they might abandon your product and turn to your competitors.
If you can't get proofreading done right, how can they trust your product or service to do the job?
Be sure to check everything many times over. Go through the entire user journey yourself to make sure that everything works just as you planned. Have someone review that process too. And don't forget to hire a proofreader to make sure your content is spot on and error-free.
Don't forget that a product launch happens only once
If you're releasing a product to market right now and want to take full advantage of PR, check out other posts in this series where we delve into the particulars of every single step in a successful media launch for startup founders: