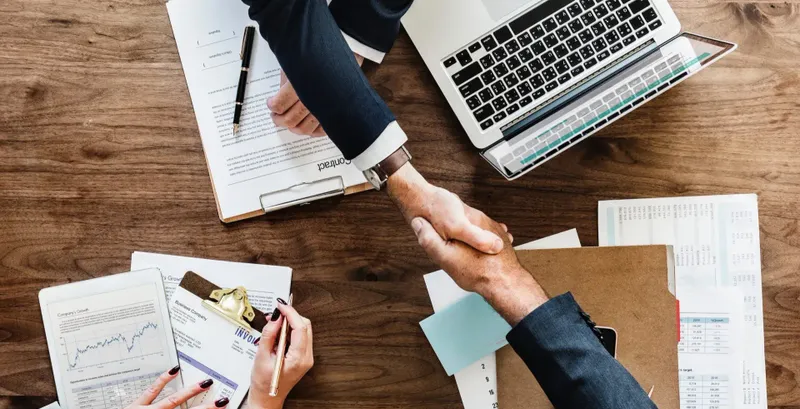 What's inside
Companies can't survive on the market without quality software.
The right software can make or break a business. It helps to boost employee productivity, creates amazing experiences for customers and streamlines company operations.
"Every business is a software business," said Watts S. Humphrey. He said that a long time ago, but he couldn't be closer to the truth.
So what can companies do when they need software? Out-of-the-box solutions are usually the first step. But most of time, they're not enough to adequately support all the processes at an organization.
That's where a custom software development company comes in.
In this article, I'm going to talk about the critical benefits of custom software development and some key things leaders should consider when hiring a custom software development company.
Ready? Let's dive in.
Why custom software development?
Custom-made software is always perfectly adapted to match the demands of a company. Packaged software, on the other hand, offers the same, more or less customizable features to everyone who buys it.
That's why off-the-shelf software often falls short when it comes to meeting diverse organizational processes, requirements, and goals.
Here are some key benefits companies get when they invest in custom software solutions:
Optimal integration – growing organizations usually end up working with multiple tools. That makes licensing more difficult and keeps vital data siloed. Developing custom-made software allows integrating various processes into a single place and consolidating all the relevant data for valuable insights.
Full personalization – One-size-fits-all software doesn't exist. Have you ever seen two companies that have identical processes, teams, and tools? That's right, you probably haven't. Custom software fits seamless into an organization and meets all the needs of its workforce.
Scalability – off-the-shelf software might work for you today, but what about tomorrow? As your company grows, its core processes will change. By sticking to packaged software, you risk ending up with tools that keep you from scaling your business. A custom software solution will support the growth of your business and continued maintenance services ensure that it scales effectively.
Excellent ROI – sure, developing custom software might be costly, but it's worth it in the long run. You won't have to spend time and money on changing and expanding a packaged solution to accommodate your changing needs. Also, off-the-shelf software may include extra costs like licenses.
Maintenance and support – the critical benefit of custom software is that you get more than development. The team responsible for building your solution will also provide support and help you maintain it. Reliable technical support offers great value to businesses that want to thrive.
Now that you know why investing in custom software is a smart move let's have a look at the essentials of hiring a software development company.
Here are 6 things you need to review when choosing a custom software development company.
Define your objectives, resources, and timeframe
Before launching your search for the best software development team out there, define the business objectives your solution will support. What kind of problems would you like to solve? Which business goals should the solution help you achieve?
Make a list of a few key goals for your software and explain how your solution will tackle each of them. Develop a realistic timeframe for your project and think about the resources you'll be allocating in it. Approaching a software development company with that info will make everyone's life easier.
You may also be interested in: How to choose the programming language for your project
Start by getting referrals
You surely know people who have collaborated with software development companies. Start by reaching out to them and ask for referrals. That helps to fast-track the process of selecting potential development teams, but also allows gathering honest feedback about their work.
Take a look at the company portfolio
That section of a company website offers a lot of valuable information. By reviewing the company portfolio, you'll understand what type of applications the team has worked on. That will help you check whether the company has the expertise and know-how to develop the solution you need.
Companies that have little experience in creating custom software may not be familiar with challenges that surface during the software development lifecycle and the specificity of building custom software for businesses like yours.
Expert tip: Focus on the size of the projects delivered by the team. Most custom software development companies specialize in particular project scopes. For example, they take on multi-year projects or build business intelligence solutions for specific, regulated sectors like finance.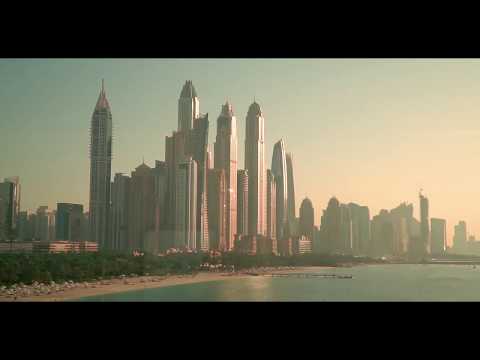 Check out the company's technology stack
It doesn't matter whether you're reviewing a young development team or seasoned software company with many years of experience. You need a partner who follows the tech industry closely and invests in the latest tools and technologies.
A company like that is open to adopting cutting-edge development processes, learning new skills and technologies as they emerge, and taking advantage of battle-tested approaches such as agile or scrum. Technologies change faster than ever before, so the development team should future-proof the automation of delivery processes by using different continuous integration tools.
Learn more: 4 things that separate great developers from average ones
Team up with a forward-looking and constantly learning tech team that has an excellent track record of delivered solutions and proven expertise to build software you need.
Take a close look at the company portfolio and ask yourself these questions:
Do you spot innovative technologies?
Are the applications well-designed and offer excellent user experience?
Does the company share its approach or process for developing software for particular target groups?
Did they build software for companies that are in any way similar to yours?
Do they provide continued support and maintenance?
Expert tip: It's better to hire a team that specializes in a particular technology than one that offers a broad range of services that happen to include the tech stack you need. For example, if you're looking to build your solution with Python, choose a company that focuses on it (like Sunscrapers!) instead of a large organization that has used Python in a relatively small fraction of its projects.
Consider the geographical location
When outsourcing software development, you might be tempted to hire a team on the other side of the planet just because it offers cheap services. But when it comes to building software, cheap is always risky. And that's just one potential problem that surfaces when you team up with a company located in a remote country that has an entirely different culture, customs, and language.
Here are a few things you need to remember when teaming up with a software team in another location.
Communication
Successful collaboration requires communication. And that can't happen if the company you're teaming up doesn't speak your language fluently. Software development is a complex process and communication troubles will make it hard at every step of the way, from defining requirements to giving feedback. Pick a company that has previously collaborated with companies from your region and speaking your language. That way language will never become a barrier.
Learn more: Our recipe for successful remote team cooperation
Culture
There's a reason why Eastern Europe has become such a popular outsourcing destination. It offers top programming skills and expertise, but also a professional culture that is similar to the Western one.
Partner with a development team that shares some elements of your culture and knows how to collaborate with companies from your location. For example, here's our recipe for success built on our collaborations with companies from New York City.
Learn more: How company culture impacts outsourcing partnerships – and what you can do about it
What happens after development
When talking to potential technology partners, don't focus only on custom software development services. Ask about after-development support services as well. They should be willing to commit to providing you with services such as configuration, orientation, customization, as well as maintenance and backup services.
When it comes to custom software, you're the one paying for it and should become its owner. Make sure to clarify that point. Your contract should include an ownership clause that complies with the laws of the governing state.
Building custom software is always a good idea
If you want your business to succeed, you need to equip your teams with optimal tools. And only custom-made solutions can offer 100% coverage of your needs, taking into account that these requirements will change over time as your business grows.
If you have any questions about developing custom software solutions, reach out to our team at hello@sunscrapers.com. They'll help you take your first steps towards developing a solution that empowers your business.