I'm looking for Python developers. Have you got anyone available asap? That's what we often hear from our prospective clients.
That's what we often hear from our prospective clients - they have an urgent need to add capacity to their engineering team and, in addition to running in-house recruitment, they start looking at software development companies with the hope of finding good, vetted developers fast. That used to be a logical approach as there is a natural rotation of projects in software shops and usually there would also be some developers 'sitting on a bench' i.e. waiting for their next allocation. If one already has some level of trust in a particular company (coming from a recommendation or its reputation), in theory one could skip a part of the interviewing process and get people on board within days rather than weeks.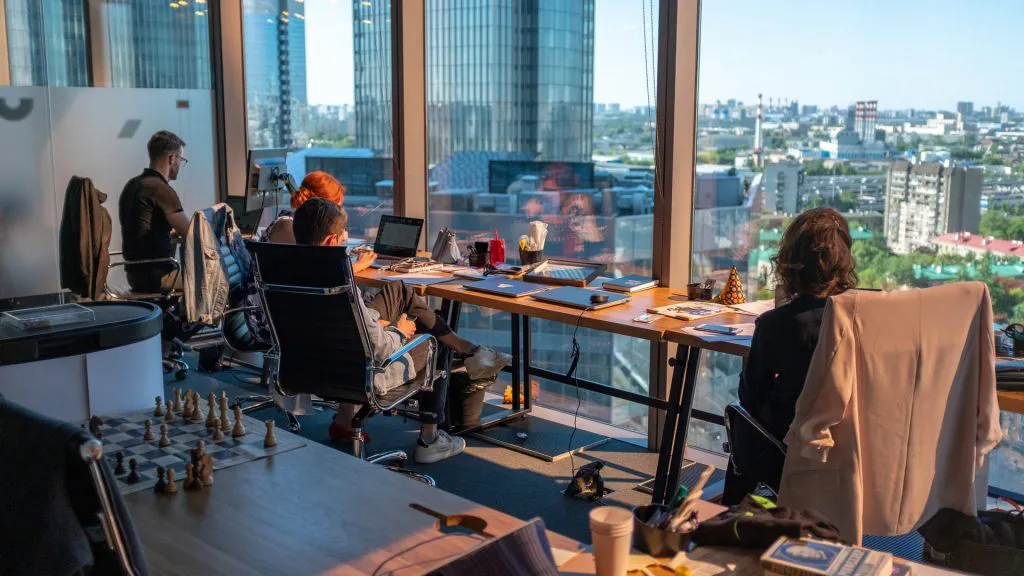 That used to be a reasonable plan. However, the market has evolved in some important ways and there are a few things to keep in mind:
Market is becoming more polarised, in other words the rich get richer and the poor get poorer. The most successful companies have significantly deeper pockets than the rest and are able to attract, select and retain top talent. They are also on the lookout mostly for senior developers, sometimes not being interested in hiring juniors at all (at least as a part of an external team). That means that such companies 'suck' the best talent from software development companies too for projects that usually have no definite end date. As a consequence, benches of software shops are no longer made of developers who are 'in between' projects, but more often you may find there new hires or those who were not successful in clients' hiring processes.
Developers become more picky in terms of projects they want to work for. That may be more visible among experienced developers, who have a good understanding of their skills and professional preferences than among juniors who are still exploring and discovering different paths. In general, while facing multiple well-paid options, programmers will pick the project that's more appealing to them, whether it's technical stack, company vision or culture that matters most. We can see that tendency among in-house teams, where on one hand not every developer is performing well in every kind of project (sometimes you need to try 3 or more projects to find a good fit) and on the other hand some developers refuse to get engaged in certain projects for their own reasons. That makes resourcing much more difficult for software development companies.
Technology itself evolves - we've got more frameworks, tools and libraries to choose from than ever before. It's too broad to call somebody a Javascript developer these days, instead we have Angular, React or Vue programmers… Each product is becoming a unique mixture of technologies and it's more difficult for companies (even software development shops specializing in certain technologies) to find perfectly matched engineers on their bench. 
Exactly for those reasons, when launching our Dedicated Teams service, we've decided we will make Product-Developer fit our priority when matching developers with projects. By Product-Developer fit we understand the convergence between the client, product and a particular developer in the following areas:
company vision - a candidate is enthusiastic about and motivated by the company's industry, business idea, challenges and goals ,
organisation type and size - a candidate feels good about, has good experience or wants to work in a certain type of organisation e.g. a startup or an enterprise,
company culture - a candidate seeks, is inspired by or is used to a particular culture,
remote readiness (if needed) - a candidate demonstrates crucial personality traits and attitude for successful remote collaboration,
technical skills - a candidate has the right level of skills in the required programming languages, framework, tools and utilities,
experience - a candidate demonstrates maturity and relevant experience required for the role,
capacity and availability - a candidate is able to work in the required capacity in required time slots or time zone.
As one can see there are many important factors that matter when searching for engineers. The traditional 'benches' of software development companies are still an important source of talent, but here at Sunscrapers, we believe they no longer offer a wide enough choice of candidates. It's also difficult to meet client expectations and satisfy all project requirements when relying solely on the bench (it's just not everyone will willingly admit that).
Hence, when setting up dedicated tech teams for our clients we now look not only at our in-house team but we also reach out to successful past employees and contractors as well as the broader market to find the best fitting candidates for our clients based on merit (Product-Developer fit), not only the current employment status. 
Our experience so far has been truly amazing:
We're able to find more candidates thanks to looking at internal as well as external talent pool,
We're able to propose better candidates thanks to prioritising Product-Developer fit over the utilisation of people on the bench,
Clients and candidates are happier about the collaboration as both sides have consciously and freely chosen to work with each other (instead of being assigned to one another).
Our experience shows that finding the Product-Developer fit is what guarantees better productivity, loyalty and overall success and it's now our guiding principle when assembling dedicated teams.