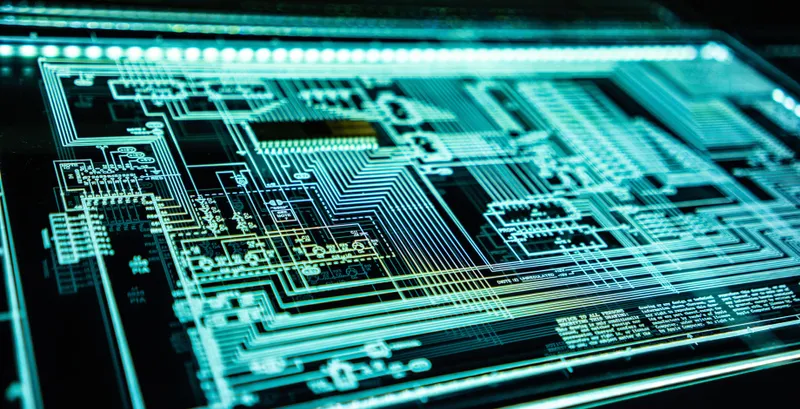 What's inside
The business world has a better understanding of the appropriate use of large data sets supported by analysis, and drawing adequate conclusions is becoming a necessity. Big data is undoubtedly necessary for companies that want to keep up with the dynamically developing environment. So how do we extract the most valuable information, and what can companies gain by analyzing huge data sets?
Why is it worth analyzing data?
Big Data is an issue faced by all modern entrepreneurs. Contemporary IT tools help control huge amounts of data, which is only growing daily, and proper systems dealing with archiving, unifying, organizing, securing, and sharing informatioTheyhey are even necessary for the company's proper function in the current conditioning. However, you must be aware that databases or data warehouses are not only used for storage.
Huge data sets allow you to create beneficial reports with valuable conclusions flow for the company. Even simple statements prepared in spreadsheets allow you to discover certain phenomena. However, a detailed analysis is necessary to determine their causes or discover specific dependencies and trends.
Modern statistical methods used by professional IT tools allow you to gain maximum insight into the data. This way, you can be fully aware of the actual condition of the company and get to know your customers better - their habits, expectations, needs, and desires.
Professional data analysis performed by modern IT systems contributes to creating reports and forecasts. With their help, you can control the situation continuously and check possible scenarios. It is impossible to predict the future, but specialized AI using statistics and probability is undoubtedly a great support in its planning.
How to gather and analyze data in a company?
Business data is collected in databases and data warehouses. These work with various IT tools, mainly being part of ETL (Extract, Transform, and Load) or Business Intelligence systems. Professional analytical programs create reports and possible scenarios in real-time, analyzing historical and current data.
The main task of data science, and in this context rather than the so-called data mining, is checking whether the data confirm the adopted hypotheses and the chosen action strategies. Today, entrepreneurs have to adapt quickly to changing conditions, and this is only possible if they can anticipate what they should be prepared for. Only companies using modern IT tools and systems designed to collect and analyze business data can outpace the competition. However, such solutions must be implemented by specialists who select the best variants and adapt their operation to the industry's specificity and the company's characteristics.
Databases and data warehouses are real treasuries of knowledge about a given company and its customers, contractors, products, etc. Properly using the potential information hidden in them can contribute to the company's dynamic development. Analytical methods make it possible to manage the present and future better. For this reason, modern IT tools are crucial if you want to be successful.
How to model and structurize data?
The basic step that significantly improves how a company uses the collected information is creating and sharing a comprehensive and easily accessible data model. Creating a company development strategy, expanding or improving provided product functionalities, and discovering new customer acquisition paths are just some areas that can benefit from efficient and effective management of the collected information. In addition, supporting decision-making processes by providing consistent business conclusions is necessary to create an effective strategy and synchronize activities in various areas of the company's operations.
Organizations that want to fully use the potential of collected information, reduce the time needed to build business conclusions based on data, and strive to be fully data-driven will be forced to focus on modeling available information. The process of their collection and structuring can be divided into four key stages that significantly help in the effective organization of data flow.
Data Source:
Depending on the type of organization and services provided and defined analytics requirements, there may be a need to use various data sources. Organizations often obtain a key part of the data from a product or transactional database (e.g., MySQL, PostgreSQL). There is usually also a need to integrate with behavioral data (e.g., Amplitude, Mixpanel) or to obtain raw data available in the used SaaS (Software as a service) software by creating integration with the API.
Data Lake
For the effective management of data obtained from various sources with inconsistent characteristics (e.g., scope and purpose of data, different time resolution, aggregation level, data volatility over time, etc.), you need a spot that will allow data to be collected in one place. It's important to have a flexible environment (i.e., easy expansion of the available space) and the possibility of pre-structuring and partitioning the data. It is worth noting that the Data Lake collects raw data without applying transformations after extracting from the source as part of the 'schema-on-read' approach.
Data Warehouse
Collecting all data in the Data Lake stage allows access to the necessary information from a uniform interface. However, data still requires structuring schemas, consistent variable names and characteristics, solving data quality problems, and building a uniform and consistent model. The key goal of this stage is to centralize the assumptions and unify the method of calculating the most frequently used characteristics. The most important role of this stage is facilitating access to data for business users without significant experience in working with SQL - reducing the need to combine, filter, and aggregate data - ultimately building 'self-service' analytics. In the case of changing business definitions, we can adjust assumptions in one place and update and distribute consistent information for all users and applications.
Data Mart
In many cases, a well-structured and documented Data Warehouse, which is a 'single source of truth', can meet the analytical needs of all teams in the company. Often, however, as availability and demand increase, as well as data awareness, the size of the Data Warehouse can become overwhelming for end users. In addition, in many company units, there may be a need to use already available data in a different form (specific to a given unit) or in combination with a different set of data (which do not apply to other departments). This may give rise to the need to create dedicated analytical spaces for individual company unit requirements.
Summing up
In conclusion, the proper use of big data and its analysis is becoming increasingly important for companies to stay competitive in today's dynamic business environment. Collecting, modeling, and structuring data from various sources through modern IT tools, including databases and data warehouses, allows businesses to create useful reports, forecasts, and insights into their operations and customers. These solutions should be implemented by a team of specialists who will adapt them to the company's specific needs. By effectively utilizing the information potential hidden in the data, companies can contribute to their dynamic development and better manage the present and the future.
Contact us
Contact us at hello@sunscrapers.com or submit the form.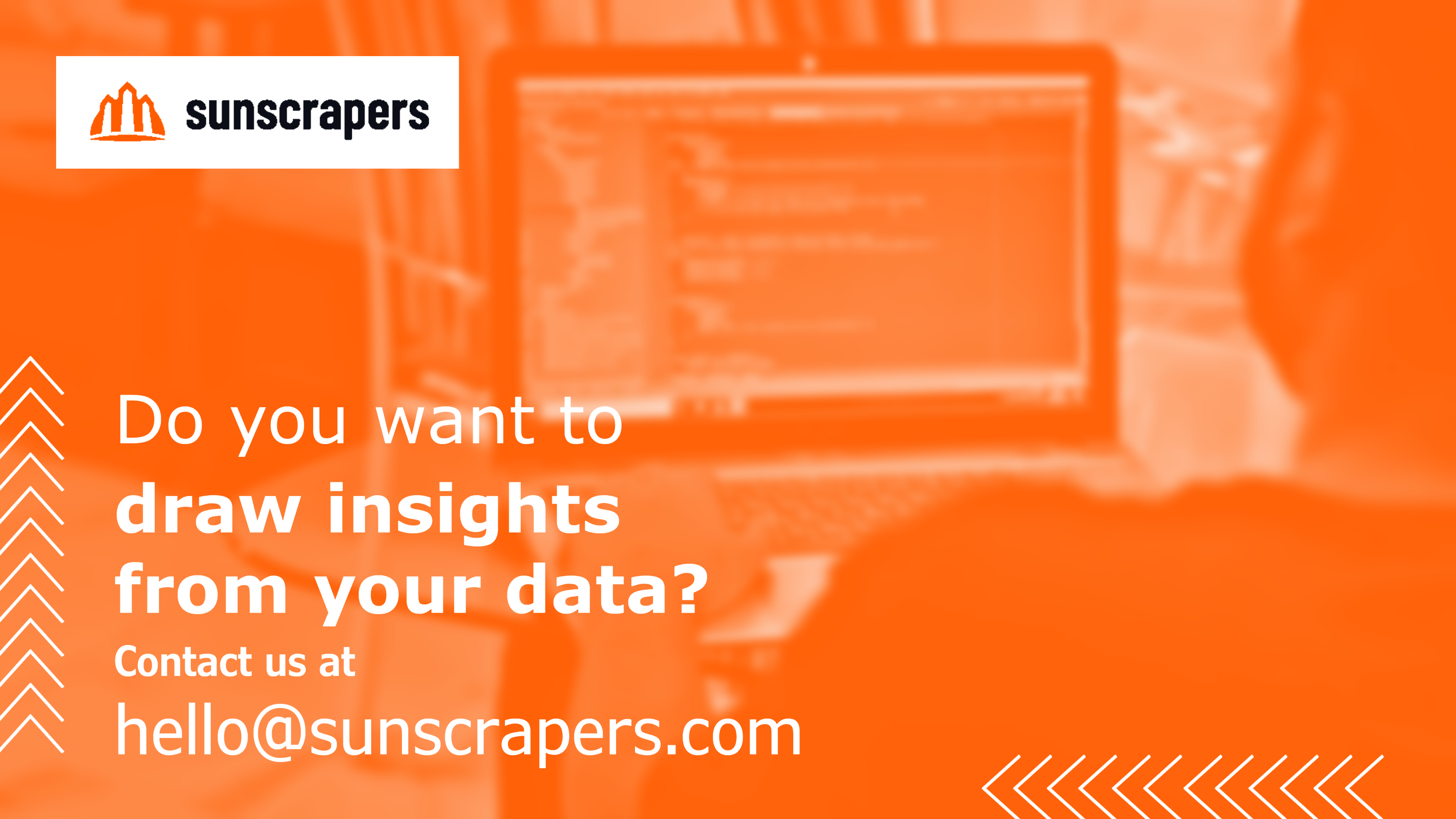 Read more