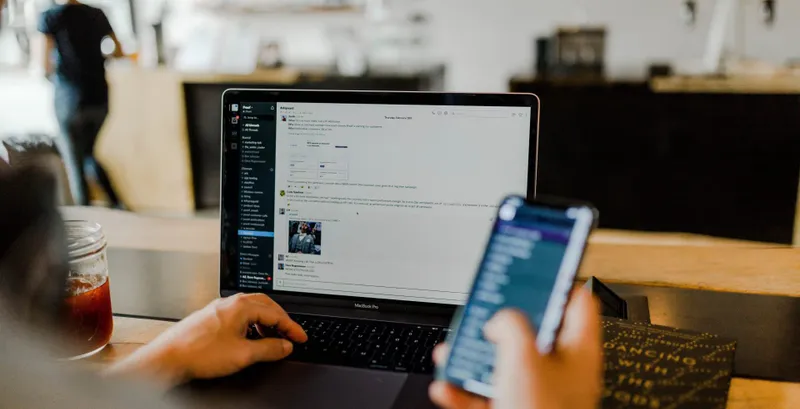 What's inside
At Sunscrapers, we believe that it's possible to build successful digital products without any technical knowledge. We've supported numerous non-tech founders at every stage of product development, and, during that time, we've learned how to make it work.
You don't need technical skills if you want to build a software product. But you need the knowledge about product development and business models such as Minimal Viable Product (MVP), Lean Startup, and Agile methodology. These tools and concepts allow verifying ideas and business assumptions at an early stage for successful product development and launch.

Kamil Sabatowski, former COO at Sunscrapers
In this article, we take a closer look at the ins and outs of outsourced product development to show you how to build a product without IT expertise.
What are the new product development stages?
But before we move to the challenges of building digital products, let's quickly recap the basic stages of product development.
Stage 1: Idea generation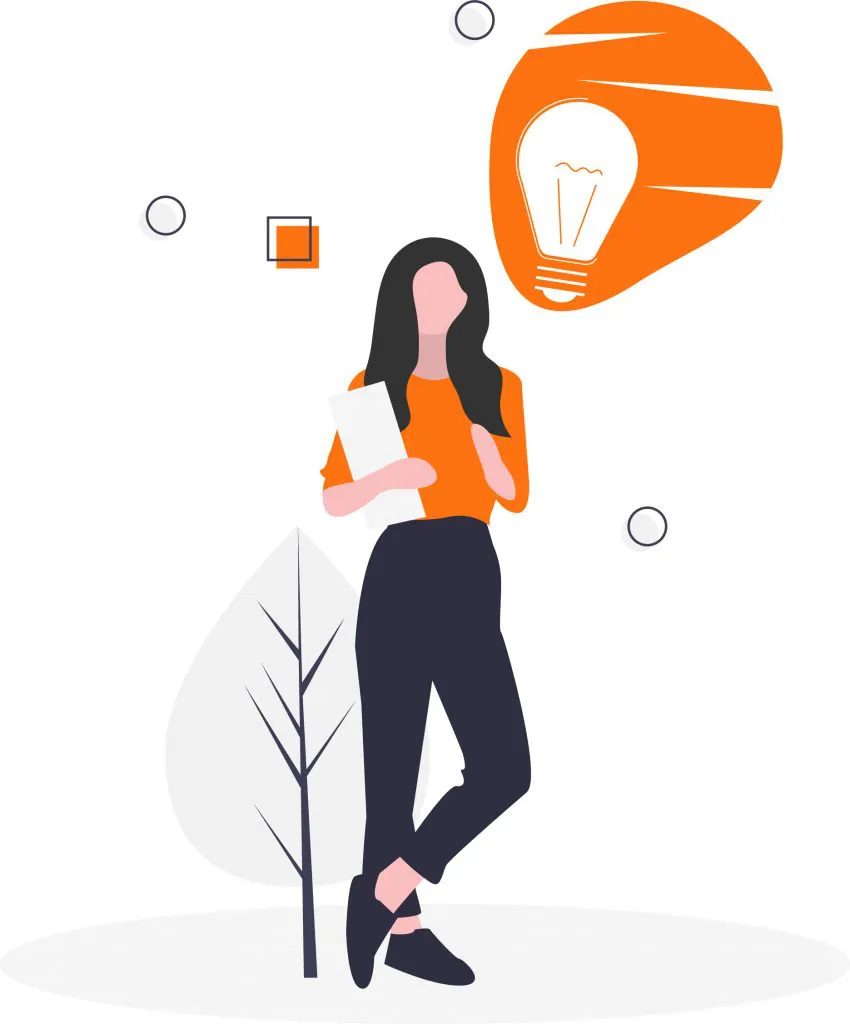 The first stage of developing a new product is idea generation. The idea behind this step is creating a large pool of ideas coming from various sources.
Here are some common best practices for this stage:
Take advantage of internal resources – many companies encourage employees to share their ideas by offering incentives.
Do your homework – it's smart to carry out market research to review the changing needs, preferences, and trends in the market and among your target audience.
Reach out to the customers – custom feedback can become a valuable source of new product ideas, so be sure to tap into that precious resource.
Competitor analysis – looking at what your key competitors are up to can inspire you to develop a new product that fills a market gap successfully.
Stage 2: Idea screening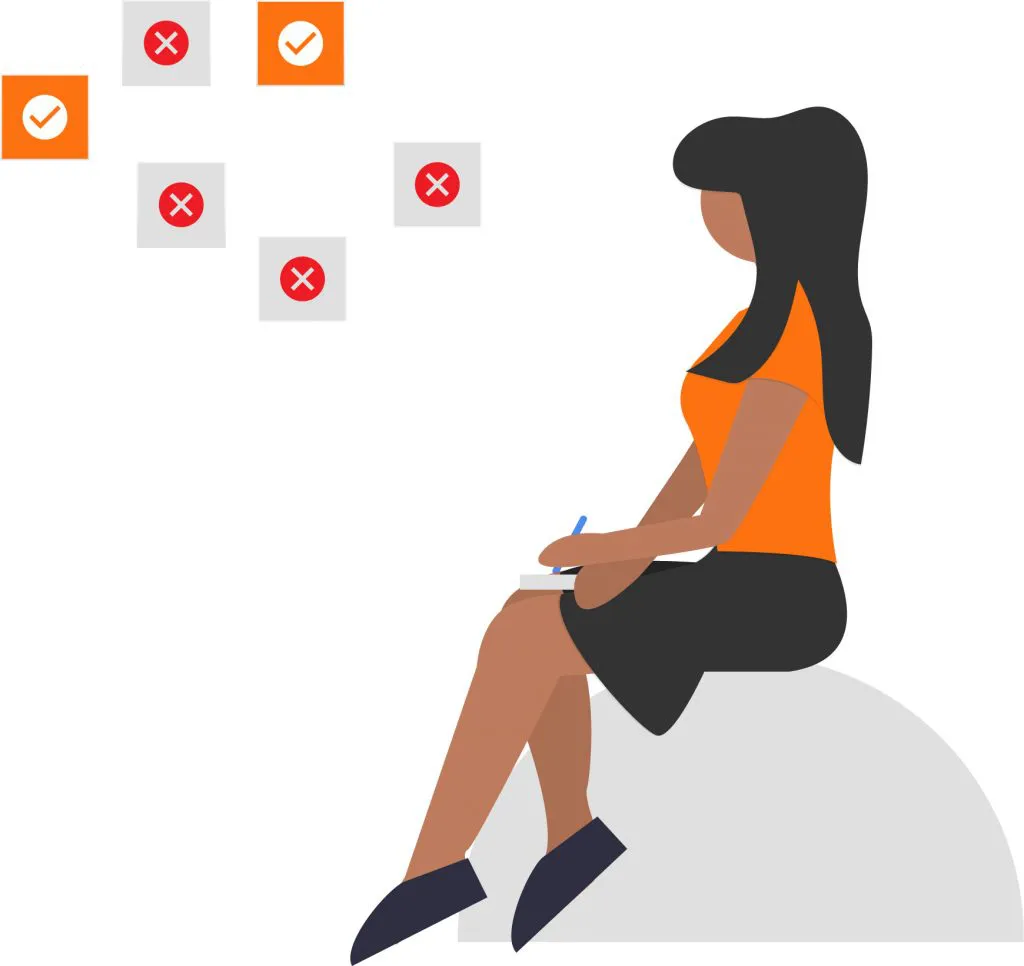 You might come up with a heap of ideas, but only a few of them will be good. That's why the next step is scrutinizing the best ones with the help of various analysis methods. Be ready to discard ideas that resonate with you. Don't forget that you're building a product that is supposed to serve your target audience.
Here's a helpful idea screening tool:
SWOT analysis – once you have a few product ideas, it's time to carry out the SWOT analysis and review the Strengths, Weaknesses, Opportunities, and Threats that come with a great product idea.
Stage 3: Developing and testing your product idea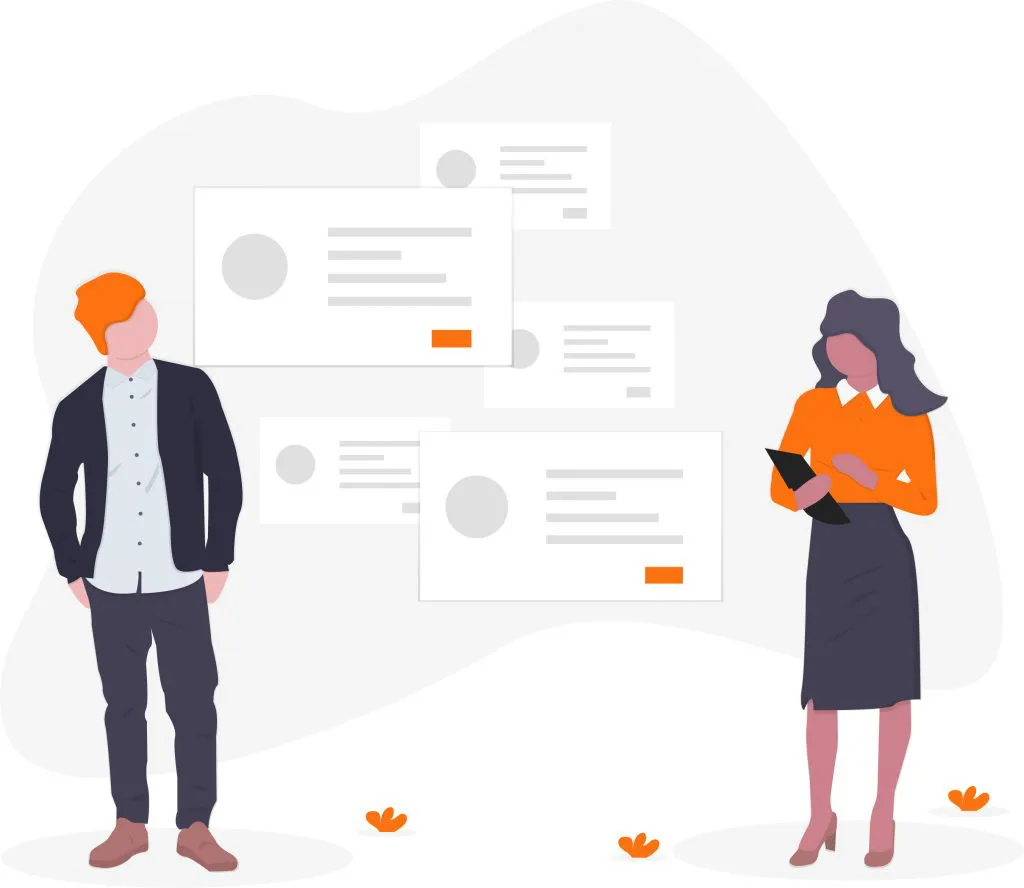 The third step of new product development consists of building a concept and then testing it. But what exactly is a concept? It's a detailed strategy or blueprint version of your product idea. An idea that is developed to the point where you can show it to others is a concept.
Once your idea passes the screening stage, it's time to test it. Launching a product without testing the concept first is a serious mistake that might compromise your product development efforts right from the start.
How to test your concept? By reaching out to your customers. Select customers from your target group and provide them with all the information that helps them to visualize the product. And then ask them a few critical questions:
Does the product solve your problem?
If yes, would you be willing to buy this product?
If not, what would you change about this product so that it addresses your pain point?
This feedback will help you develop the concept in the right direction.
Stage 4: Business strategy analysis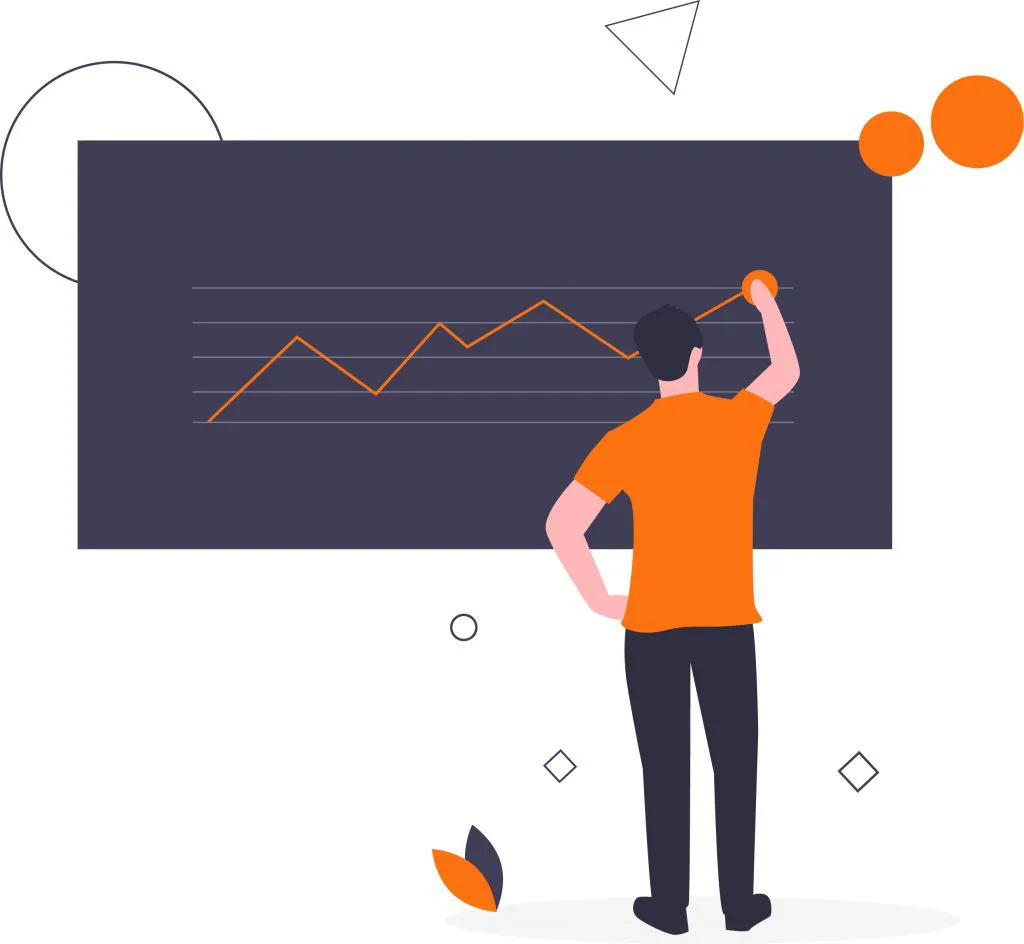 Now you're ready to develop the final concept, which then becomes the foundation for your product. This is the best time to come up with your business strategy, focusing on aspects such as marketing, branding, estimating product profitability, pricing strategies, key competitors, and other product strategies.
Stage 5: Product development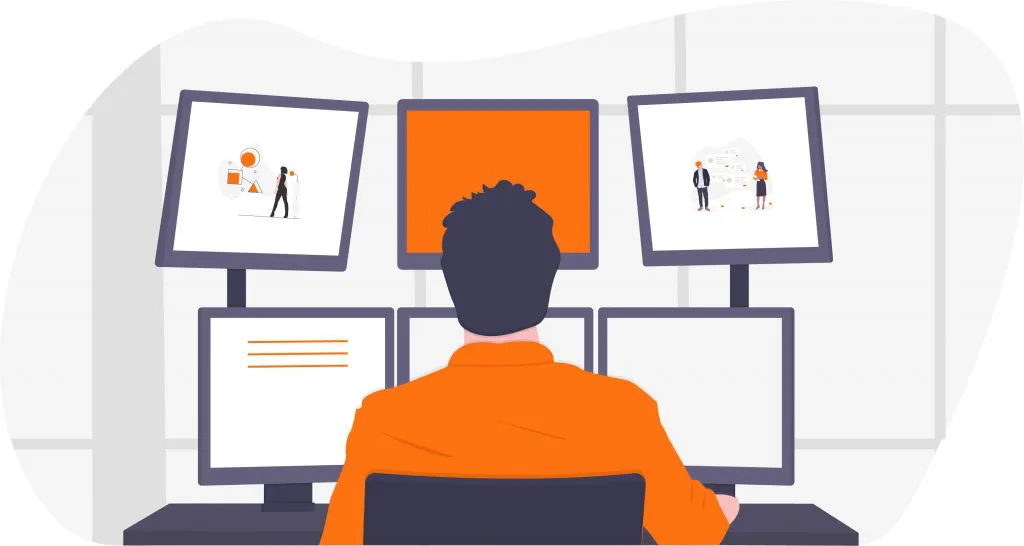 Once all your business strategies are ready and approved, it's time to transform your concept into an actual product. During the development stage, you'll build up a product prototype or a Minimum Viable Product to test your assumptions and gather more customer feedback during the next stage.
Read this: How to build an MVP that does its job if you're a non-tech founder
"Building an MVP is the ultimate objective for all technology entrepreneurs. But they often fail to understand what an MVP is all about. It's not only the first working version of the application but also a simple product that provides value and fulfills a market need."

Kamil Sabatowski, former COO at Sunscrapers
Stage 6: Testing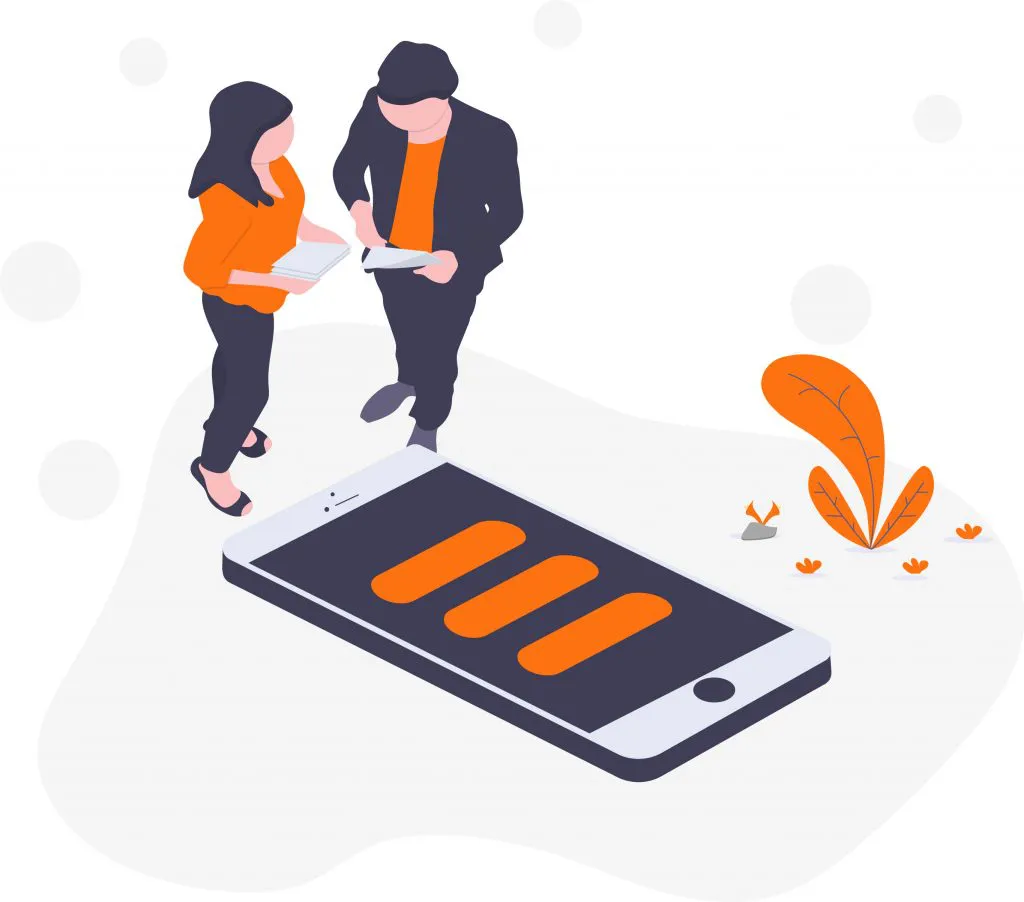 Your MVP or prototype is now up for testing on the market. As you gather customer feedback, you can already start implementing changes and plan further alterations in your product development roadmap. This process is critical because it validates your concept and prepares your product for the launch.
Stage 7: Commercialization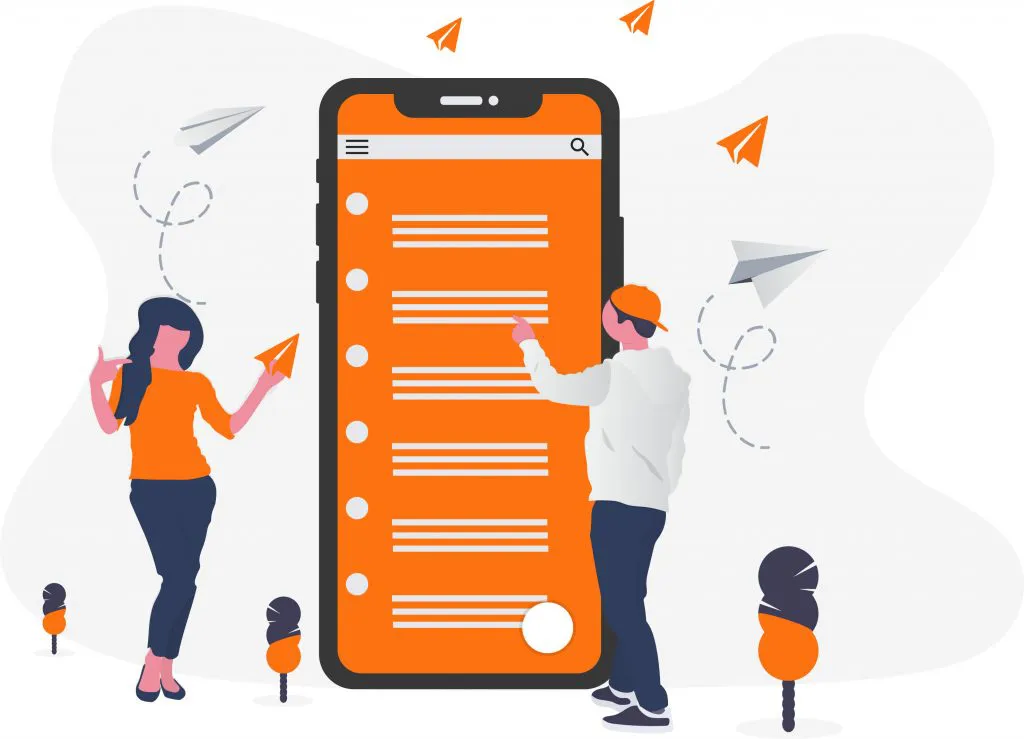 Once your product is ready, it's time to put your marketing tactics into use and make the final decisions regarding its launch. Make sure that you've made every decision before you introduce the product to your target audience.
Need more insights? Read this: 5 challenges non-technical founders should prepare for
What is Outsourced Product Development
Outsourced Product Development (OPD) refers to a practice in which you hire a third-party provider to take of the development of products or services in various fields, including all the stages we mentioned above (even idea generation!).

Today, business success derives less from the products themselves, and more from marketing, sales, ability to understand customer needs, process innovation, organizational innovation ( innovation in an area other than the product/service), and customer service.
That's why so many companies decide to outsource product development; it gives the an opportunity to focus on these key areas that drive growth.
The success of outsourcing product development depends on many factors: planning, communication, the quality of collaboration, project management, and the availability of specialized resources.
Benefits of outsourcing product development
Why are so many companies choosing to outsource product development? Here are the critical benefits of teaming up with a software development company like Sunscrapers for product development.
Access to an expert talent pool
Outsourcing the entire process of product development (or its critical parts) to a software development agency is a smart move. It allows your business to tap into the largest talent pool, fast. Offshore software developers can become a critical asset to their clients. You get to delegate the task of developing your product to professionals with the best skills and expertise – while you focus on your key business functions.
Cost-and-time efficiency
Outsourced product engineering is cheaper than building an in-house development team that would build your specialized software product from the ground up. Recruitment takes a lot of time and money and sourcing the experts you need might be difficult or pricey in your location. Moreover, you need to have a tech recruiter on board to assess the skills of candidates. By teaming up with a software development agency, you get access to vetted specialists and don't need to worry about any overhead costs (like sick leaves, holiday leaves, cost of software licenses, hardware, or other equipment).
No risk of downtime
By outsourcing your product development, you can stop worrying about interruption or downtime that may happen easily in internal development teams. Such slowdowns can be very costly for a company. Outsourcing helps to mitigate this risk – for example, if one of the team members gets sick, the provider can easily replace them with another skilled expert for a smooth development process. Achieving the same with internal resources is challenging because recruiting technical staff is usually time-consuming.
Experience and domain knowledge
When teaming up with a custom software development company, you not only get talent but all the knowledge and expertise the product teams acquired while developing products for other companies. As a result, such teams follow productive workflows and battle-tested processes that improve the results, accelerate product engineering, boost core functions, and mitigate key risks.
Outsourcing vs. in-house product development
Both outsourcing and in-house development of products come with their unique advantages and challenges. Here's a quick comparison of these two models to help you decide which one is a better pick for your product.
Advantages of in-house product development
Stability – maintaining an in-house team offers a degree of stability to your company. Such developers aren't going to quit on you halfway through the project. The risk of them misinterpreting a critical project requirement is also low because you're there to assess their work and intervene when necessary constantly.
Full control over the project – when doing development in-house, you get complete oversight and control of how your product is developed. You can also improve team motivation and intervene quickly if you spot a problem.
Reliability – by building an internal team, you get to hire and train people who will match your core business needs and culture. In the long run, this investment pays off in the higher quality of product development.
Faster reactions – it's easier to be on the same page, which your development team if developers are your employees. The turnaround time from identifying to resolving an issue in your product will be much faster.
Challenges of in-house product development
Cost – building an in-house development team is expensive at every step, from recruiting to onboarding and development work. Not to mention the overhead costs that come with full-time employees who need to be provided with salaries, benefits, and technology used for the job. If you need experts with specialized knowledge, expect to pay a high price for making them part of your team.
Lack of scalability – if you'd like to achieve specific milestones quicker, you have the very limited possibility of accelerating the development process with an in-house team. The same isn't true for outsourced development where you can scale the team up and add new team members whenever you need to get work done fast.
Advantages of outsourced product development
Cost-effectiveness – you don't need to pay full-time wages to outsourced developers, so the cost of outsourcing your project will be lower than the cost of developing it with an in-house (which you need to build first, and that takes a lot of time and money for every organization).
Domain expertise and experience – software development is a complex and constantly-changing field. Outsourcing allows contracting IT professionals who have the knowledge and expertise you need for your product. They also have the experience of working on similar projects and can advise you on technology choices or product engineering to help your product be successful.
Scalability and speed – if you need to speed up the pace of your project, you ask the outsourcing company to add new team members to your product team.
Challenges of outsourced Product Development
Cultural problems – these obstacles range from language barriers to different time zones and professional cultures. However, providers with suitable experience have processes in place that eliminate such sources of friction and ensure smooth collaboration with clients.
Risk – working with another company means that you might fall victim to missed deadlines or poor quality. You can mitigate this risk by choosing your provider carefully.
Comparison
Outsourcing allows you to team up with domain experts who aren't available within your organization and are expensive to hire. In many cases, outsourced product development means that you can build your product for significantly less money than an in-house development team, with the quality at the same level. Moreover, outsourcing helps to save time and speeds up the development process – from team setup to scaling the team during development.
Read this case study to see how outsourced product development works in practice: How our team built key product features for the employee performance tool 15Five
Conclusion
Building new digital products is challenging if you're not a technical person. Regardless of the direction you choose, you need to acquire some form of technology competence – and outsourcing your product development ensures that you'll never be alone in making the key strategic and technical decisions.
The great thing about this is that you don't even have to choose between in-house and outsoruced development. These two approaches can coexist easily, allowing organizations to reach a synergy and drive growth.
To learn more, check out my presentation about the topic from the Digital Entrepreneurs UAE meeting in Dubai: Building tech products without technical competences
And if you're looking for an experienced software development company, reach out to us – we have supported many businesses in building products from scratch and improving the existing ones to help them reach their full potential.