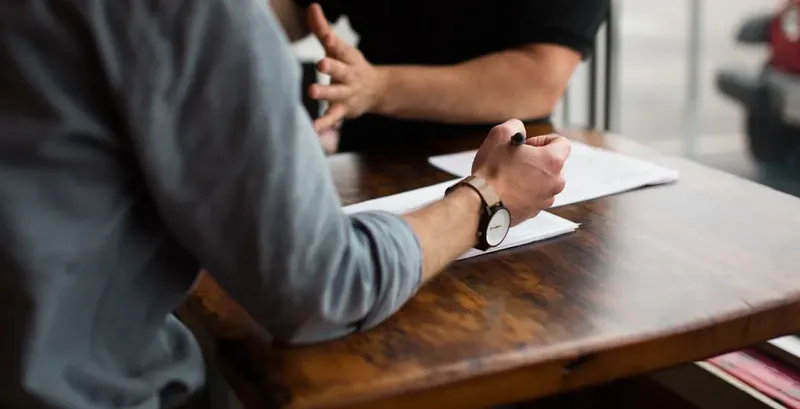 What's inside
The annual global revenue from IT outsourcing is expected to reach between $60 and 70 billion, according to a study from ISG. And a huge chunk of this figure comes from outsourcing the development of custom software.
Businesses of all sizes are now turning to outsourcing as a strategy for increasing their productivity and time-to-market of their products. It's simple: hiring in-house development teams is expensive, time-consuming, and increasingly challenging. By teaming up with a software development company, organizations get to enjoy many benefits at minimal risk.
If you're considering to outsource software development – be it parts or the entire process – you're probably wondering what to prepare before launching your collaboration with an IT provider.
This article is for you. Read on to find out how to prepare an outsourcing plan in 4 steps and drive business growth through outsourced software development.
What is software development outsourcing?
Software development outsourcing refers to the common practice of delegating the task of building software to a third-party service provider. Companies outsource projects or specific business areas to qualified external partners who have the resources, talent, experience, and time to meet the business requirements in a specified timeframe.
Why are so many companies choosing to outsource software development? Keeping up with the rapidly changing world of technology is challenging for a company looking to optimize its operations or grow their digital products. While in-house development teams provide the reliability and stability many organizations need, they also have their limits.
Companies need to reach their objectives faster, stay within budget, and build a competitive advantage on the market. To achieve that, they require talented IT experts – and finding such people can be difficult and expensive, depending on the local job market. That's why outsourcing has become such a popular solution, offering these companies the ability to transfer their technology needs to experienced outsourcing companies and build high-quality software with the help of talent from around the world.
How does outsourcing software development work in practice? Read this case study: How our team built key product features for the employee performance tool 15Five
Pros and cons of outsourcing software development
Now that you know what software development outsourcing is all about let's have a look at the key benefits and challenges it brings to companies that choose it.
Pros of outsourcing software development
High availability – In-house teams are prone to disruptions due to sickness, vacations, or unforeseen circumstances – outsourcing software projects guarantees excellent uptime and smooth operations.
Expertise and skills – software teams come with skills and in-depth expertise that will add significant value to your operations.
Scalability – in-house teams are usually fixed in size and scope, so expanding them to address the evolving business needs is often expensive and time-consuming. By teaming up with an external provider, you get a scalable solution that can seamlessly expand to cover your needs.
Focus on core operations – by choosing to outsource software development, you can concentrate your core objectives and mission-critical tasks.
Versatility – outsourcing companies can adapt their services to match the changing needs of your business and help you make the most of technology.
Resource optimization – by outsourcing less important tasks, you can make sure that your in-house team is free to focus on what matters.
Small companies rarely have the resources required for implementing all the systems they need in-house. Software licenses and hardware maintenance can be very expensive. By outsourcing IT activities, smaller businesses get to the same playing field as the larger ones.

Lukasz Karwacki, CEO at Sunscrapers
Need more insights? Read this article from our blog: What are the benefits of outsourcing IT services?
Challenges of outsourcing software development
Communication restrictions – cultural differences and communication issues related to different languages, time zones, and professional standards can become one of the biggest obstacles to your project.

However, professional companies that provide software development services use tools and have processes in place that address these challenges. Also, it's best to choose providers from countries where English is a popular second language and the level of technical expertise is high – that's why so many companies are outsourcing software development to Poland today.

Preparation - outsourcing works best if you prepare yourself for this type of collaboration. You need to organize your internal resources, delegate the task of mediating between internal and external teams to a person, and have the right mindset for this type of partnership.

Here's a collection of best practices from our team: 6 tips for coordinating internal and external development

Business risk – there are many outsourcing providers who only focus on the money, and not on delivering a real business value. They might take shortcuts where they can and build products of poor quality and requiring a lot of expensive rework. That's why it's so important to choose the software development team wisely.

Read this article to learn more: How to choose the right custom software development company
When looking for an outsourcing company, pay attention to the size and scope of the projects the team has delivered. The majority of custom software development companies specialize in specific project scopes. For example, while some providers take on multi-year software projects, others specialize in building business intelligence apps for highly-regulated sectors like finance.

Lukasz Karwacki, CEO at Sunscrapers
How to prepare for outsourcing a project to a software company?
Step 1: Assign roles and responsibilities
To make sure that the collaboration with the outsourced team runs smoothly, assign management roles and responsibilities early on. That way, your internal and external software developers will know to whom they should report and who needs to be updated about the progress of software development projects. As a result, you'll build a transparent workplace that increases productivity by eliminating confusion about who is responsible for what areas or who has the information required by the dedicated team.
Best practice: Assign a Product Owner
Even the best development team doesn't guarantee amazing results if it lacks proper direction. Speed isn't the only factor you should take into account when delegating tasks to an outsourcing company.
Remember that the team you hire for the job will have a hard time trying to understand your core business objectives and pain points. Transferring knowledge about the contact of our business operations might be difficult in an outsourcing relationship.
That's why it's a good idea to add someone who has that knowledge and can direct the outsourced team to success. This is the job of the Product Owner who acts as the guardian of quality and ensures that the product development process is moving in the right direction, at a reasonable pace.
By assigning a Product Owner to supply the team with all the information and guidance they need, you'll reduce the risk that your outsourcing scenario doesn't play out exactly as you wish. The Product Owner will ensure that you get a solution matching your constantly evolving needs.

Lukasz Karwacki, CEO at Sunscrapers
Step 2: Create a backlog of tasks
Even if lean development and agile methodologies are the best approaches for building software, it doesn't mean that we should forget about planning altogether. Planning is especially important in outsourcing scenarios where you team up with a company that lacks the big-picture view of your operations and has no idea what your short- and long-term plans are.
Have an internal team or the Product Owner build a backlog of tasks and user stories that match the requirements of at least 4 sprints. This will become your initial plan for the work to completed by the outsourced team. It's a good idea to start a collaboration with such a blueprint – it helps to set expectations right from the start and allows the team to identify potential obstacles before investing their time into development.
Step 3: Select your tools
Needless to say, you need to prepare your internal development team or business teams to collaborate with an external provider. The best way to do that is by identifying the tools you'll be using throughout the process.
Project management
Choose a project management solution and make sure everyone knows how to use it, both your internal staff and outsourced team members. Tools like Jira, Trello, Basecamp, or Asana come with their specific advantages and challenges, so pick a tool in agreement with the software outsourcing company.
Accounting and time tracking
Pick and arrange the accounting software you'll be using to record the payments made to the outsourcing company. Also, make sure that the team sends invoices on a regular basis. To streamline your collaboration, you also need to know how much time the outsourced team is spending on different tasks or project areas to adjust expenses. This is where you can take advantage of a time tracking tool like Harvest or Toggl.
Document sharing
You don't want team members to waste their precious time searching for documents among various platforms or asking people where they can find a specification or who can share it with them. Arrange the document-sharing infrastructure beforehand to avoid this. For example, your internal and external software developers can share a Google Drive or Dropbox folder. At the end of the day, make sure that everyone has access to the required documentation and knows where to store new documents.
Step 4: Look for dependencies and get all the required accesses
Before starting cooperation with an external team, it's smart to identify that team's dependency on other employees at your company. If you do that right now, you'll be able to minimize idleness later on – you don't want to risk that the development process is blocked by your internal IT department.
Create a checklist of all the things to which the external team should have access, such as code repositories and internal tools like Jira, Jenkins. If you have no internal infrastructure requirements and are starting a brand-new project, it's a good idea to assign someone to help you to set up and administer cloud platforms, hosting, and environments for development, testing, and production.
Prepare a staging environment if the team will be working on features added to a solution that is already working in a production environment with real users are. If your solution needs to integrate with other systems, you won, set up communication lines with people responsible, and obtain APIs if possible.
Conclusion
Outsourcing software development to an external provider is a smart move if your company is operating in a demanding, rapidly-changing niche that requires businesses to stay on top of their technology game.
Are you looking for an experienced outsourcing provider? Check out our portfolio of works to see how we support companies in driving business growth with technology.