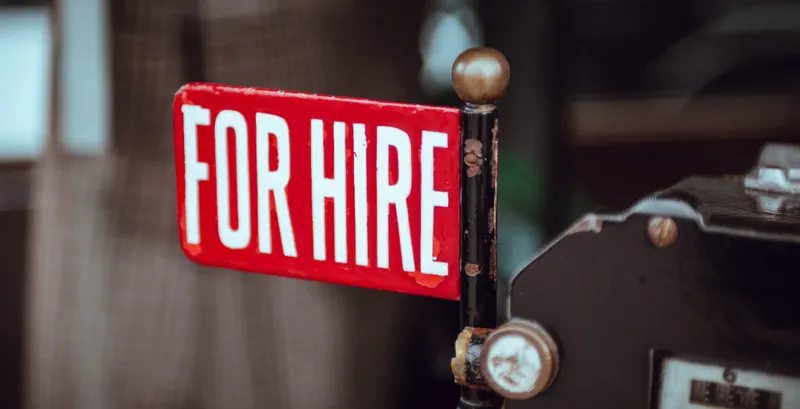 What's inside
If you're toying with the idea of building a digital product, you're probably wondering how to do it. Prepare to face a profusion of options that come with different benefits. To boil it down, you can choose between services such as outsourced project development, staff augmentation, permanent recruitment, or in-house hiring. 
In this article, we zoom in on each of these approaches to show you their advantages and drawbacks and help you understand which scenarios work best for specific project needs.
In-house hiring
In this setup, you hire software developers to become part of your internal team. To do this, you need to launch a recruitment process where the person responsible for overview activities such as sourcing, attracting, engaging, recruiting, and onboarding software developers. 
It sounds complicated, doesn't it? In-house hiring is expensive and time-consuming. You also need to take into account all the time and money it takes to organize your workspace, but also take care of employee perks and benefits, sick leaves, holiday leaves, and many other things. 
An in-house team might come with a stronger alignment to your core business mission, but everything will be your responsibility - not only the recruitment but also formalities, maintenance, and even the wellbeing of your team members. 
That's why so many companies decide to keep a smaller internal team and use services such as staff augmentation, dedicated teams, or team extension to accelerate their projects with external talent without going through all the trouble of recruiting new people.
Project-based outsourcing
When you choose this model, you're basically delegating the entire responsibility for building your product to an external service provider. You'll still retain some control over it and serve as one of the key stakeholders in the project. But it will be up to the software development agency to decide on the best methods of building your product. 
The undeniable advantage of this setup is that you don't have to think about anything. You don't spend any time on recruitment, worry about formalities like benefits or workspace, or even manage the team directly and take part in the project on a very low level. 
If you team up with an experienced software development agency, you'll receive thorough project reports, be included in regular project demos, and oversee the process with the help of a project manager or someone you assign on your side (most often, this is the role of the product owner). 
This approach is a popular choice among non-technical startup founders or companies with limited technical capabilities that still want to leverage technology and build functional internal tools or products for their customers. 
Staff augmentation
By using this strategy, you can hire experienced specialists all over the world and then manage them directly to retain greater control over your projects. 
For starters, you can choose from the candidates proposed by your outsourcing partner. That way, you can check whether they fit your requirements when it comes to technical skills but also are a good match for your company culture. 
IT staff augmentation companies can provide skilled technical resources on a short- or long-term basis. Typically, developers are still employed directly by the vendors, so it means that all the costs and liability that come with hiring workers full-time aren't your problem anymore. 
Note that developers hired through staff augmentation service will be dedicated exclusively to your project. Naturally, staff augmentation allows teams to become far more productive, and newly hired developers always focus 100% of their work time on your project. 
Moreover, staff augmentation allows you to be more flexible - by using the service, you can easily replace or remove developers from your project without spending any extra money on the changeover. This model operates on the transparent cost structure and allows companies to make the most of talents without having to worry about any organizational or administrative expenses. 
When does staff augmentation work best? 
When you already have an in-house development team working on the project but want to develop another part of it faster. 
When you're building a product together with an external development team and want some extra software engineers to accelerate the process. 
When you've teamed up with a software development company but would like to change a few things in your setup – for example, the possibility of direct communication with your team or getting to know your remote team members better. Staff augmentation is a good choice as it allows increased integration of new resources with your in-house team. 
Permanent recruitment
This model is something between staff augmentation and in-house hiring. The idea is that you only need some recruitment support in finding the right specialists for the job. Ultimately, you want to take care of the entire process yourself and hire people directly. All you need is someone to provide you with the right candidates. 
The advantage of this approach is that it considerably speeds up the recruitment process thanks to staffing providers who have a solid brand on the market and can help you source the most talented developers out there. 
On the other hand, don't forget that once your candidates are hired, you're the one responsible for their wellbeing, monitoring their work, and taking care of all the administrative and organizational tasks that come with that. 
We hope that this article helps you understand your options at this point and choose the one that matches your business requirements best. 
Are you looking for talented developers for your project? At Teams by Sunscrapers, we're experienced in providing skilled software engineers with the right cultural fit to organizations all around the world and can help you find talents for your project.