What's inside
The demand for skilled software developers almost always surpasses market capacities. When building in-house teams become too time-consuming and expensive, companies usually into outsourcing opportunities. And that's spot on – the most talented engineers are typically employed companies that specialize in outsourcing IT operations by setting up dedicated teams of software engineers or providing team augmentation services.
The dedicated team model is one of the most common modern IT outsourcing methods. Companies of all sizes take advantage of external expertise to augment their in-house staff, improve their workflows, and deliver critical products to market quickly.
At Sunscrapers, we support rapidly-scaling startups, enterprises and other companies with dedicated development teams that help them achieve business goals faster.
This is how we cooperate with companies from NYC: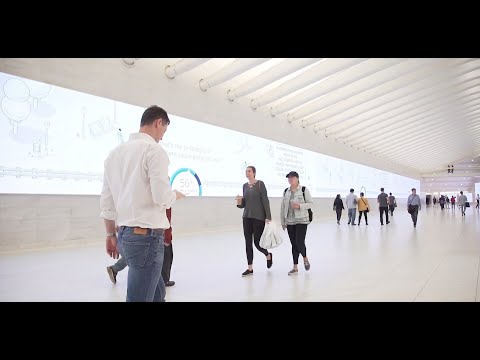 Read on to find out what the dedicated team model is all about, what its key advantages are, and how to make it work for your company with the best practices from our team.
What is a dedicated team?
Companies in need of tech skills can cooperate with software development vendors in two different ways: on the team or the cost-project basis.
A dedicated team is a business model where the client and vendor agree that the latter provides software development professionals to the client on a long term basis. These IT experts are chosen according to their experience and skill sets that match the client's project requirements. The idea here is booking talented engineers for long-term projects. However, clients can always check whether the team delivers the promised value during a trial period.
The dedicated team model indicates that the duration and scope of the project might change, but it still allows getting talented engineers within a fixed budget. The total cost of the project will depend on the tasks assigned to the team, the size of the team, and potential scaling of the team as the project develops.
5 advantages of dedicated teams
The team model brings organizations many different benefits:
Access to top talent – highly qualified software engineers are never unemployed. The chances of finding one on the market are low, and they usually expect high salaries that might be out of reach for startups that are rapidly growing. Software development companies like Sunscrapers have scalable teams of such specialists available to easily lend their expertise to any company looking for specific knowledge.
Established work processes – you can be sure that the team provided by your technology partner has completed many different projects before. They know how to deal with different situations and are used to working together. That way, that type of outsourcing model removes the cost of the onboarding process; your team will be working at 100% efficiency from day one.
Flexibility and scalability – teaming up with an experienced vendor means that you'll be able to quickly scale your team up or down depending on the changing project requirements. That type of flexibility is precious to companies that are rapidly growing and require access to top tech skills as quickly as possible.
Transparent management – a dedicated team works with tools that enable remote task management and time tracking. Clients can manage the team efficiently and evaluate the project's progress on their own. Daily communication and reporting over messaging apps and project management tools ensure that product owners can stay in touch with the dedicated team at all times.
Saving on search and recruitment – when hiring a dedicated team, all you need to do is review candidates profile and pick the ones who have the skills you need and are the best fit for your company culture. You don't need to source, attract, recruit, and onboard new employees. The vendor will do that for you at no recruitment fees. Moreover, the vendor covers all the costs such as paid leave, private healthcare, hardware, access to sports facilities, and other benefits.
Who should use a dedicated team model?
If your product is small or its scope is limited, the dedicated team model isn't a good choice for you. But it will be the best pick in many other scenarios.
Dedicated teams are a good choice if your product is large and complex. Even if the project's scope and timeline changes, the quality isn't questionable and needs to stay at the same level – and that's where it makes sense to hire a dedicated team of developers.
It's also a good idea to employ a dedicated team if you're not sure what your future project deliverables are and when you know that many of the requirements will be revealed during the discovery phase or Research and Development tasks. This model is a great fit for data science projects where predicting the time required to complete tasks is often difficult.
More knowledge about R&D projects in this article: Outsourcing Research and Development Projects
Another reason for choosing the dedicated team model is the particular staffing needs at your company – for example:
You have a development team and want to extend it with new skills,

You have an in-house project manager and need an engineering team,

You need a project manager and a team of engineers with specific expertise (like a particular technology).
Related: The extended team model: here's how to make it work
When to switch from the fixed-cost project model to dedicated teams?
Sometimes it's a good idea to switch from the fixed-cost project to the dedicated team model when you've been working with the vendor for some time and know how the team works.
Once you know that the team delivers a fantastic quality of work within the set timeline, you can trust the vendor to make the dedicated model work for you. For example, once your application is ready you can hire the team to deliver support, take of its maintenance for you, and continually optimize it.
Now that you know what the dedicated team model is all about and how it works, here are 3  best practices for making it work for your company, backed by our experience in setting up dedicated teams for our clients.
Dedicated team model - 3 best practices
1. Plan communication and establish priorities early on
For the collaboration between your in-house and external resources to go smoothly, you need to make sure that both teams are on the same page, especially about the priorities in your project.
You need a communication plan before your project begins. Otherwise, you risk that the teams fail to synchronize and you miss out on the incredible value the dedicated team may bring to your company.
Set up tools that help team members to communicate and share knowledge – for example, about new methods or best practices. Include obligatory regular meetings with the entire team to keep the process streamlined and make sure that everyone knows what the key priorities and goals are.
2. Pick the right people for the right roles
Outsourcing a project requires a lot of attention and care when it comes to assigning roles and responsibilities. Professional software development companies will always present you with developer profiles from which you can pick and choose to create your dream team.  
Another way to hire a dedicated team is telling the vendor more about your needs - you then can count on the company to set up a team for you. At Sunscrapers, we have a lot of experience in setting up teams for ventures. Only 3% of candidates pass our recruitment process, so you can be sure to get top talent.
Review these profiles carefully and ask the vendor to arrange meetings with developers so you can assess their language skills and check whether they're an excellent match for your company culture.
By hiring the right people, you will boost your in-house team's capabilities and gain access to new skills for developing a more successful product. Make sure that the team up with an outsourcing partner that you trust to deliver the best people.
3. Offer opportunities for growth
Just like any other professional, a software developer wants to be rewarded for their work with more challenging tasks. That's why it's a good idea to plan ahead how you will retain your dedicated team's focus by providing them with space for growth in their knowledge, skills, and value.
For example, assign the dedicated team to your project's experimental phase or Research and Development tasks. They will be thankful for granting them the opportunity to play around with code and experiment with the most innovative technologies.
Hire dedicated teams instead of struggling to employ talent
If you're like any other company operating on the market today, you're probably looking to launch and test new products as quickly as possible. Time-to-market is an essential factor in business success, and you can be sure that your competitors are busy developing their solutions.
Recruiting in-house software engineers takes a lot of time and resources. Instead, you can hire a self-organizing independent team of top specialists who will work with your in-house teams to solve the most demanding problems and bring your products to life.
Are you looking for and technology company experienced in providing dedicated teams to businesses ranging from startups to enterprises?
Get in touch with us; we have ample experience in delivering value to our clients with the dedicated team model.