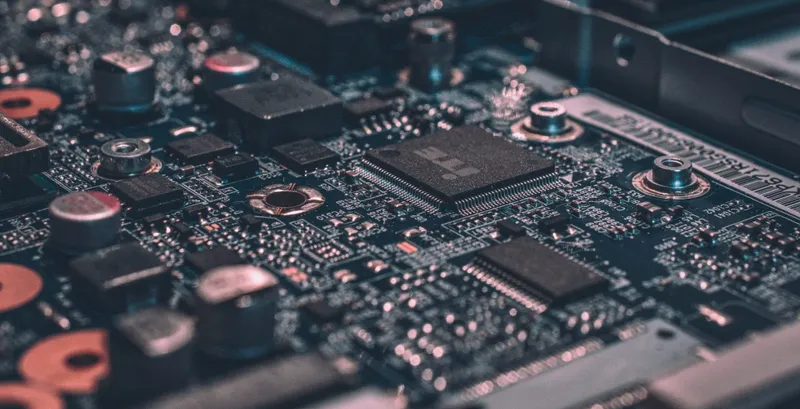 What's inside
Key Questions Answered in This Article
What is Research and Development (R&D) and why is it important?
What are the benefits of outsourcing R&D projects?
How can R&D projects be managed effectively when outsourced?
What types of R&D services are available when outsourcing?
Smart organizations initiate Research and Development (R&D) projects to bring innovation to their product line to gain a competitive advantage.
However, many companies still view R&D as a somewhat uncertain venture that may not guarantee measurable returns and could present serious management challenges.
This piece is for you if you're aiming to innovate in today's fiercely competitive tech landscape and are considering outsourcing. I'll discuss how outsourcing R&D can propel your organization toward success, why R&D is a wise investment, and how to manage R&D projects effectively.
What is R&D?
Research and Development (R&D) aims to obtain cutting-edge knowledge for business needs. This can lead to the creation of new products, systems, procedures, or services that significantly benefit an organization's bottom line.
While large organizations usually have the resources to establish innovation labs and hire top talent, they still face challenges. These challenges include organizational inertia, long decision-making processes, and sometimes an inability to adapt quickly to market changes, which can hinder R&D projects.
If you're dealing with similar challenges, let me help you streamline your R&D process. In this article, I'll explain why partially or entirely outsourcing R&D can be beneficial and what to expect from an IT outsourcing partner.
For more insights, watch this video.
Key benefits of outsourcing R&D
Outsourcing IT R&D work means contracting the research project to a software development company specializing in cutting-edge technologies.
Such firms have experienced engineers on board who work with the most innovative tools and know how to make outsourcing relationships successful.
By delegating R&D tasks to a software development company, businesses gain several advantages:
Access to top experts.
Partnering with a team of skilled engineers means organizations can spend their resources on something other than sourcing, attracting, and hiring talented employees.
And if you're running a business, you know how challenging, time-consuming, and expensive that can be. Instead of going through the hassle of building an R&D team, offloading this to a software development company is often better.
Cost efficiency.
Like any outsourcing initiative, businesses that delegate R&D work avoid overhead costs like administrative and facility expenses or simply purchasing and maintaining equipment (if necessary).
Accelerated time-to-market.
Outsourced R&D teams get to work immediately, helping businesses introduce improvements or new products within much shorter time frames.
Interdisciplinary expertise.
Software development companies like Sunscrapers serve multiple industries and engage in many projects. They gain exposure to very different data, project types, and use cases. That allows them to gain a broader perspective on driving innovation that isn't sector-specific.
Flexibility.
Outsourcing an entire R&D process or just a portion to another company is more flexible. For example, we build tailored development teams with matching skills for our client's projects or lease a single software engineer or a data scientist for a short-term project. The good thing about outsourcing is that it can take on many different forms and granularity to address the changing requirements of R&D projects.
R&D Outsourcing – Here's How We Do It
At Sunscrapers, the approach to R&D projects focuses on technology development, product development, and the connection between the two processes. Understanding how technological innovation fuels the design of new products is critical for us.
Still not convinced? Read why you should consider outsourcing to Poland.
Managing R&D Projects Through the Build-Measure-Learn Model
R&D projects often lack a well-defined scope, making them inherently challenging to manage. Our approach tackles this uncertainty head-on, utilizing the Build-Measure-Learn model to ensure your project is goal-oriented and adaptable.
The Threefold Path: Build-Measure-Learn
In short sprints, we adhere to the Build-Measure-Learn cycle. This approach lets us:
Build: Create incremental iterations of your project.
Measure: Continuously monitor results to ensure alignment with goals and KPIs.
Learn: Adapt and refine the project's direction based on analytics and feedback.
Comprehensive Project Management
For the project to succeed, we
Define key metrics and KPIs to evaluate progress.
Identify potential risks and set strategies for mitigation.
Establish success criteria that align with your strategic objectives.
Requirements Analysis and Preparations
To ensure a strong foundation, we delve into your project and business requirements early on. We recommend that businesses prepare for this phase by:
Gathering existing documentation.
Defining preliminary objectives.
Establishing budget constraints.
Identifying key stakeholders.
Preparing questions and concerns for discussion.
Our Tailored R&D Services
R&D Audit - Setting the Right Course with In-depth Audits
We bring a fresh perspective, ask questions to understand the client's processes, products, and services, and use our technology expertise to suggest improvements. Our audits are in-depth and help in setting the direction for future research.
Proof of Concept (PoC) - Turning Your Ideas into Feasible Projects
We help organizations crystalize an idea or concept and review its feasibility. To do that, our teams carry out demonstrations that verify the practical potential of new ideas and help companies develop a more directed research process.
Minimum Viable Product (MVP) - From Concept to Product
Once we make sure that the new product idea or process works, our team of engineers builds an MVP. Organizations then use it to validate their ideas further with their target audiences.
You can find more information about our experience with MVP on our blog:
Conclusion - Seize the Future Today
The decision to venture into R&D, mainly through outsourcing, is no longer just an option—it's a strategic imperative for companies aiming to survive and thrive in today's rapidly evolving technological landscape.
While R&D projects come with uncertainties, the rewards are immense, as showcased by industry leaders and validated by research. Reduced costs, rapid time-to-market, and access to world-class expertise are just the tip of the iceberg.
At Sunscrapers, we've honed our approach to R&D outsourcing to a science, enabling businesses to push the boundaries of what's possible without the operational headache. From the initial requirement analysis and tailored R&D services to effective project management and scaling, we're your end-to-end partner for innovation.
As we enter a future where technology's role is ever-increasing, there's no time for hesitance. Your competitors won't wait, and neither should you. The right time to innovate and outsource your R&D is now.
So, are you prepared to unlock unprecedented growth and secure a sustainable competitive advantage? Take the first step today and consult with our R&D experts. Let's turn your vision into market-leading solutions that define the future together.
TL;DR - How to Get Started with R&D Outsourcing
Venturing into the realm of R&D outsourcing can seem overwhelming, but fear not! We've distilled the process into easy-to-follow steps to get you started on your innovation journey with Sunscrapers.
Define Your Objectives and Scope.
Clearly outline what you aim to achieve with your R&D project. Is it to develop a new product, improve an existing one, or explore new markets? Knowing your objectives upfront will guide the entire project.
Identify Key Stakeholders.
Recognize who needs to be involved in the decision-making process. This could be CEOs, CTOs, project managers, or anyone with a vested interest in the R&D project.
Consult with Experts.
Contact our R&D experts for an initial consultation. This will help you understand the possibilities and limitations of your project and how Sunscrapers can bring your vision to life.
Conduct a Preliminary Budget Analysis.
Have an approximate budget in mind. This will help you choose the right level of investment but also guide the experts in tailoring a solution that matches your financial capacity.
Choose Your Outsourcing Model.
Decide if you want to outsource the entire R&D process or just specific parts. We offer flexible models to cater to your unique needs.
Finalize Contract and Legalities.
Once you're comfortable with the plan, the next step is to finalize the contract. Ensure all intellectual property rights, confidentiality terms, and delivery timelines are clearly stated.
Kick-off Meeting.
Hold a kick-off meeting with your internal and Sunscrapers teams to align everyone's expectations and responsibilities.
Monitor and Adjust.
As the project progresses, keep an eye on KPIs and milestones. Feel free to pivot or make changes as needed.
Review and Scale.
At the end of a phase or project, review the outcomes. If successful, consider scaling up the operations for future R&D activities.
Ready to embark on your R&D outsourcing journey? Contact us now to book your initial consultation.