ESPRESSGO
Helping Espressgo innovate local coffee shops for success.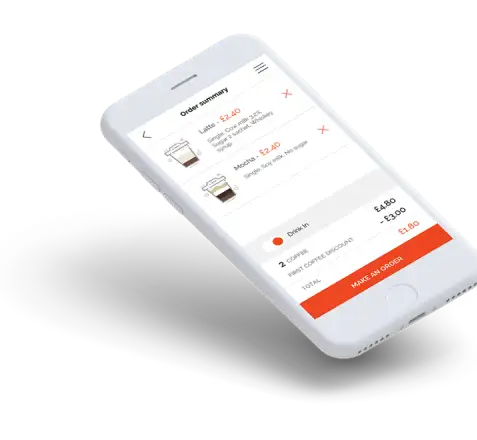 EspressGo was founded by a group of ambitious friends who saw an opportunity in the coffee shop industry and wanted to build an MVP application to validate their idea on the market. After securing seed funding and launching their app, they have successfully onboarded and tested it in collaboration with over 50 of London's independent coffee houses.
EspressGo is a location-based coffee ordering app that changes how consumers discover, order, and pay for products at London's best coffee houses.
Technologies
Django
iOS
Objective-C
Android
Java
Business
The goal of EspressGo was to provide independent coffee shops with a set of applications that allow customers to order and pay for coffee in advance and collect it at the coffee shop without waiting in line. Large chains such as Starbucks have released similar mobile ordering apps, but smaller coffee shops with limited resources found it difficult to compete with big brands. EspressGo wanted to provide local coffee shops with a convenient and affordable platform they could leverage to their advantage.
The primary business challenge? Commision on coffee sales is small for intermediaries, to be profitable, the business had to start operating on a large scale from day one.
Technology
The biggest technical challenge was building a multiplatform system (web, iOS, Android) that would allow customers to find coffee shops and make orders on the go while seamlessly integrating with the existing systems and processes of coffee preparation and delivery.
In other words, we needed to make sure that our technology transcends the digital world to mesh with the offline, physical activities of individual coffee shops. And just like in every startup environment, this needed to be accomplished in a rapid timeframe.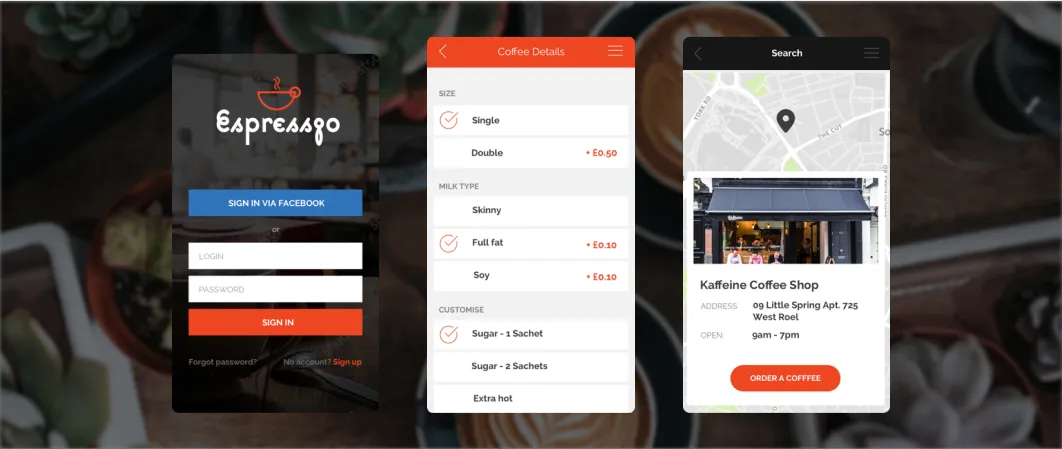 To bring EspressGo's idea into reality, we designed and built 3 separate applications:
Customer-facing iOS and Android apps that allowed searching for a coffee shop nearby, browsing the menu, placing, and paying for an order.
An Android 'kiosk' application that allowed coffee shops to monitor and manage the incoming orders, as well as generate stats and sales reports.
A web-based backend system for EspressGo's administrators through which they could keep track of all aspects of the business - users, coffee shops, and all their activity.
Engagement Type
Expertise
Mobile development
Product design
over 50 coffee shops on board
1,000+ customers using the app
over 50 coffee shops on board
1,000+ customers using the app