Empowering e-commerce with AI-powered recommendation engine.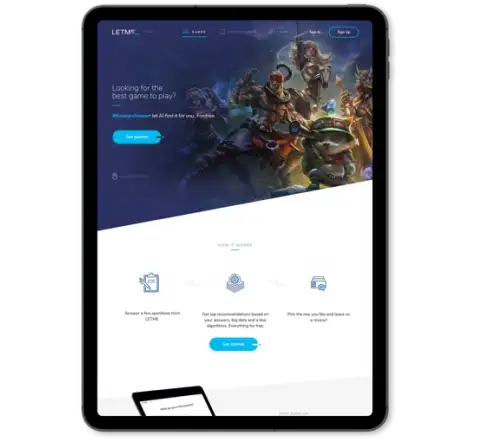 Letme is a Polish startup that aims to combine cutting-edge technologies like artificial intelligence (AI) with the everyday needs of internet users.
Industry
Software / E-commerce
Letme is a web-based platform that helps users find games, electronics, and travel opportunities thanks to a sophisticated recommendation engine that builds on artificial intelligence (AI).
Technologies
Python / Django
PosgreSQL
React / Redux
Business
Internet users spend a lot of time looking for things on the web. Most of the time, they lack access to a curated list of items but rely on product search engines that bring dissatisfaction and depersonalized results.
Letme decided to help consumers choose from items and experiences that address their unique needs or match their personal preferences. The platform is designed to help users save time searching for electronics equipment, games, and trips. Letme aims to present users with a personalized list of items to support them in making the best purchase. Letme enlisted Sunscrapers to help bring this platform to life.
Technology
Letme approached Sunscrapers with an AI gaming model designed by their team. The goal was to have our developers make this idea work in real life - which required some adjustment.
Two dedicated Sunscrapers developers collaborated with two members of the Letme team. Sunscrapers took over the project at the initial stage of its development, building the website and finishing the algorithm responsible for choosing the best games according to user criteria. Once the foundation was put in place, we created the algorithm for the travel and electronics sections from scratch.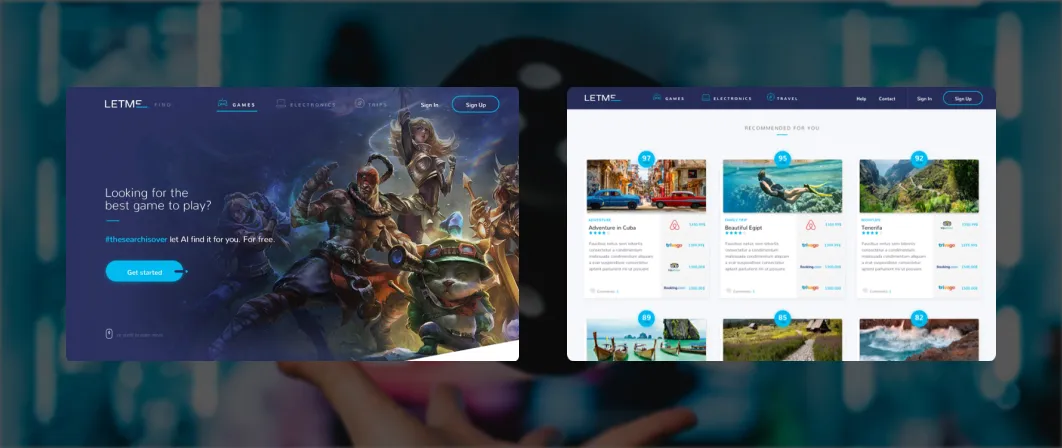 Sunscrapers created a performant web application that helps users make the right purchasing decision by showing items that match previously selected criteria. Users enter the app, choose the category— electronics, games, or travel— answer questions in a detailed form that establishes their needs and preferences, and get matching recommendations supplied by the AI-powered recommendation engine.
Services
Strategic consulting
Solutions
Product Design
Results
Sunscrapers helped Letme create an innovative web platform that enables users to make the best decision for their personal preferences when shopping for electronics, games, and vacations.